Demi Lovato Says Goodbye To 'Perfectionism' In 2018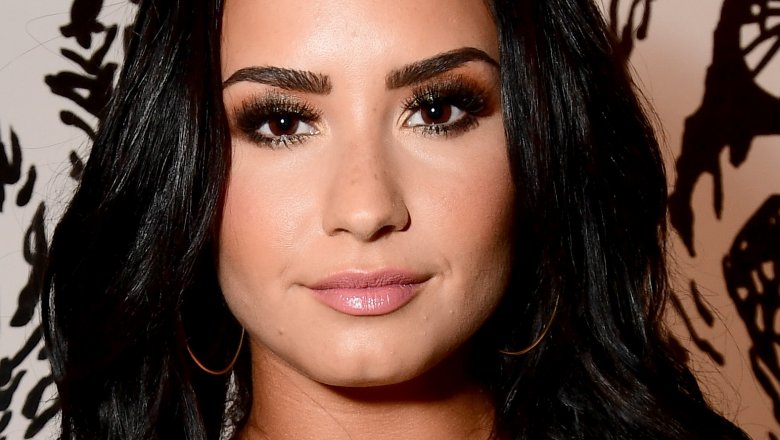 Getty Images
The "Tell Me You Love Me" singer is embracing self-love this year.
On Thursday, Jan. 4, 2018, Demi Lovato took to Instagram to share a photo of herself on the beach—and to let everyone know that she's through with her "perfectionism." Alongside the snap of herself smiling in a one-piece swimsuit, the 25-year-old wrote, "So, I'm insecure about my legs in this picture but I'm posting it because I look so happy and this year I've decided I'm letting go of my perfectionism and embracing freedom from self criticism."
Lovato continued, "Learning to love my body the way it is is challenging but life changing. Giving up my eating disorder has been the most challenging journey of my life but I work every day towards solid recovery even if I mess up sometimes."
She added, "Today I'm feeling strong. You all can do it too. It IS possible. Thank you God for this new chapter in my life. #EDrecovery #happyAF."
Hours before her Instagram post, Lovato announced her New Year's resolution on Twitter, writing, "This year I'm giving up my perfectionism.. who's with me?!"
As Entertainment Tonight previously reported, Lovato opened up about her struggle with bulimia nervosa in her YouTube documentary, Simply Complicated. "When I feel lonely, my heart feels hungry and then I end up binging and I don't know how to figure out how to be alone," Lovato said in the film. "One thing that I haven't fully conquered is my eating disorder."
She also stated, "Food is still the biggest challenge in my life. It's something that I'm constantly thinking about."
While we wait for more Lovato news, read all about the many startling confessions she made in her 2017 documentary.