Who Is Amy Adams' Husband, Darren Le Gallo?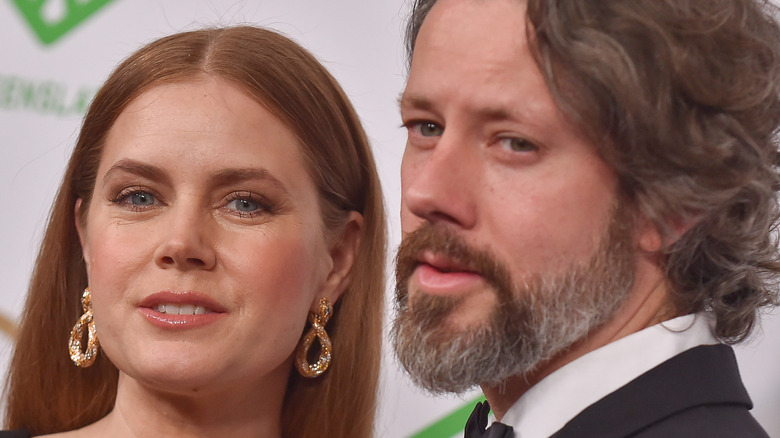 DFree/Shutterstock
Amy Adams is irrefutably one of the most successful actors today. She has several awards and nominations under her belt, including six Academy Award nods, two Golden Globe trophies, and two Primetime Emmy nominations. Fans know Adams as someone with an impeccable talent for acting, but not many know that she didn't have it easy. Even after starring in a Steven Spielberg film in 2002, her career didn't take off as she had hoped, prompting the star to take acting classes where, coincidentally, she met her future husband, Darren Le Gallo.
They didn't date right away, as they were initially involved with other people, but once they got the chance to work together on a short film called "Pennies," the romance between them blossomed. "I got to know him outside of class," she told Vanity Fair in 2008. "And I just found him to be such a genuine, caring person. And assertive! He demanded that we go out on a date. He said, 'I know you're getting over this [other] guy, but I'm taking you out on Wednesday.' I think that was it exactly. And I was like, 'And so you are!'"
The two were together for 14 years before tying the knot but, even though Le Gallo is often seen on the red carpet with Adams, not much is known about him. Who is Adams' husband, exactly?
Darren Le Gallo is an actor and artist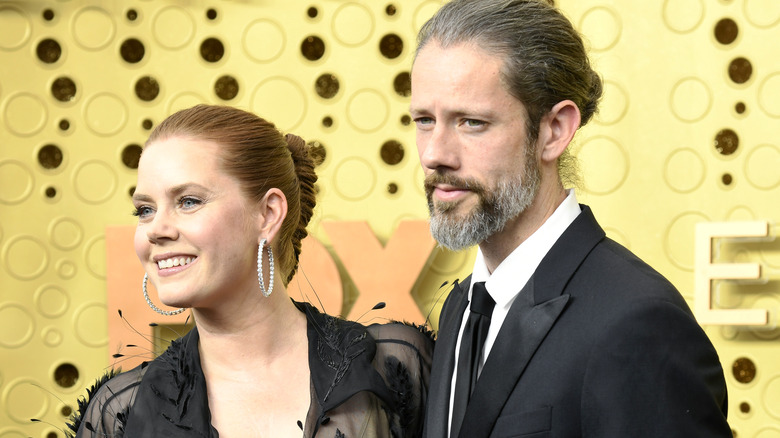 Frazer Harrison/Getty Images
Just like his wife, Amy Adams, Darren Le Gallo is also a creative soul. He's an actor with credits in "Six Feet Under" and "Date Night," per Elle, but he also starred in some of Adams' projects, like "Trouble with the Curve" and "Lullaby." But, it seems his true passion lies in painting, having received a degree in painting from Abilene Christian University in Texas.
According to art marketplace InCollect, Le Gallo is known in the art industry for his "dream-like paintings which delve into emotional states and the subconscious mind." From time to time, he would share his work on Instagram, all of which are interesting, to say the least.
Le Gallo seemingly dabbles in music, too. While his SoundCloud page hasn't been updated in years, it appears that he occasionally makes electronic music. His Instagram bio says he "makes stuff," after all. He's an artist through and through!
Darren Le Gallo supported Amy Adams every step of the way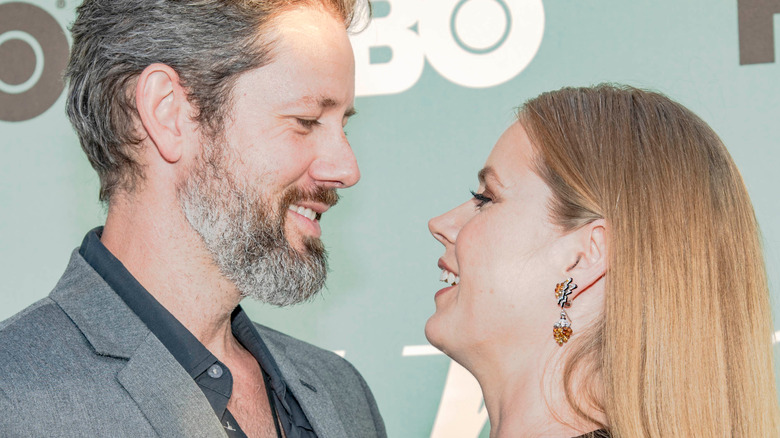 Eugene Powers/Shutterstock
While Darren Le Gallo and Amy Adams were together for years, they did not get married until they were together for more than a decade because Adams was preoccupied with her career. "I've been really busy, and I feel like a horrible fiancee that I haven't gotten swept up in the whole idea of a wedding," she told Allure in 2009.
Luckily, Le Gallo has been nothing but supportive. He also did not feel insecure at all once Adams' career took off. "He's really special," Adams told People. "I'm really lucky because he's not competitive with me. He supports and embraces my success as mine. And he has his own goals for himself, but he never makes my success his failure."
And even after they finally tied the knot, Le Gallo has stepped up to take care of their family as Adams chases her dreams. "He has sacrificed a lot," the actor shared with The Guardian in 2019. "But he travels with me and helps to keep the family together, and I really do appreciate that. But I don't value it because he's a man doing it, I value it because he's my partner... My husband is an extremely competent caregiver."