Inside Nicole Brown Simpson's Friendship With Faye Resnick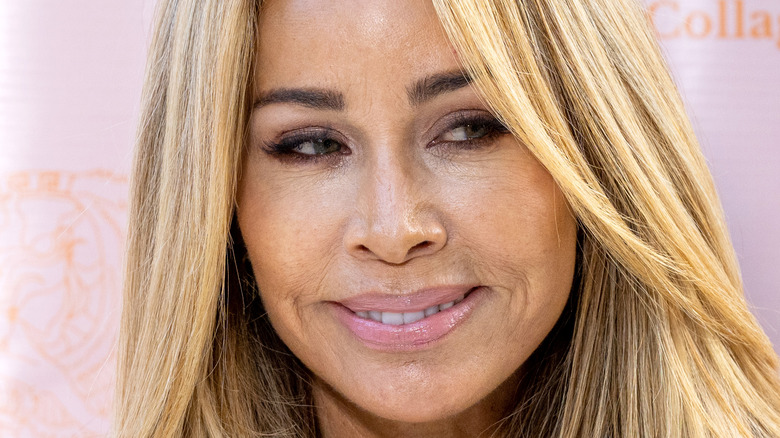 Amanda Edwards/Getty Images
On June 12, 1994, Nicole Brown Simpson and Ron Goldman were stabbed to death, per Crime Museum. The authorities subsequently focused their attention on Nicole's ex-husband, former NFL player O.J. Simpson, who was believed by many people to be the murderer. The case became a worldwide sensation, sparking significant media coverage. After an intense trial, O.J. was found not guilty. However, due to overwhelming evidence, many people still believed that O.J. was guilty of the murders. One of these people to believe so was one of Nicole's friends, Faye Resnick.
You may be familiar with Resnick, as she occasionally appears on "The Real Housewives of Beverly Hills." Resnick is also known for her friendship with Kris Jenner, who was also close with Nicole. The two have even talked about their memories of Nicole on "Keeping Up With the Kardashians." In a 2019 episode, they ate at a restaurant they went to with Nicole. In a confessional clip, Jenner revealed, "I feel like it was just meant to be that this is where we are to celebrate her life." Sadly, Resnick also experienced a lot of emotional pain from the tragedy.
Faye Resnick revealed alarming details about O.J.'s treatment of Nicole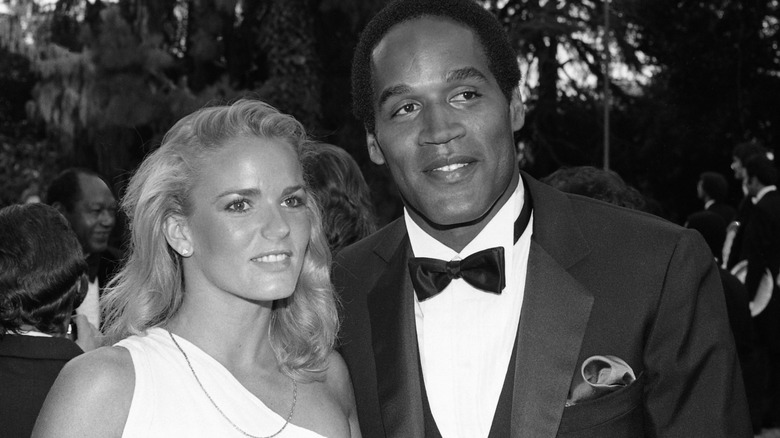 Michael Ochs Archives/Getty Images
When O.J. Simpson was acquitted for Nicole Brown Simpson's murder, Faye Resnick had an understandably emotional response about her best friend. She chillingly shared on "Extra" in 1995, "Nicole was right. She said he would murder me and get away with it." Resnick expressed her anger towards the jury and their inconsideration towards O.J.'s victims. Sobbing, Resnick added, "And I just wish we could've protected her. And nobody helped her."
It's not surprising that Resnick had such a raw reaction surrounding the outcome of O.J.'s trial. After all, her best friend was violently murdered, and the man she felt responsible for it was walking free. In 1997, Resnick reflected on her bond with Nicole, saying, "I had never met a woman that was just so loving and just such a great friend," per "Entertainment Tonight." But Resnick had her concerns about the behavior of her friend's ex. In "The People v. O.J. Simpson: American Crime Story," Connie Britton, who portrayed Resnick, stated that O.J. would hide in the bushes to watch Nicole have sexual intercourse with various men. Resnick confirmed that this claim was true, revealing, "We used to check the bushes all the time to see if O.J. was out there."
Faye Resnick's intentions following the murder of Nicole Brown Simpson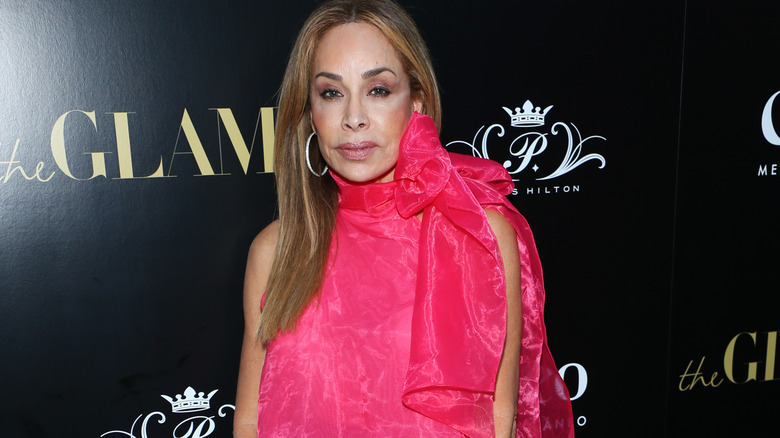 Phillip Faraone/Getty Images
When Nicole Brown Simpson tragically died, Resnick sought out to tell the world the truth about her close friend. In 1994, Resnick published a book about Nicole called, "Nicole Brown Simpson: The Private Diary of a Life Interrupted," which reported on O.J.'s abuse towards Nicole. Vanity Fair shared some memorable quotes from her exposé — one of which revealed just how intimate her relationship with Nicole was. "The night Nicole and I were [sexually] together was unique. We had both been disillusioned and deeply hurt by men and had lost trust in everything but each other. We needed the warmth, closeness, and safety of each other's arms," Resnick wrote. "However, let me make it clear that neither Nicole nor I were or ever could be gay."
While Resnick's book sparked a lot of controversy, she told "Entertainment Tonight," "It's my goal to make people aware of who this vanishing lady was and what she stood for." In a clip from "Rivera Live" with Geraldo Rivera, Resnick talked about how O.J. verbally and psychologically harassed her following Nicole's murders. Resnick revealed, "How much can a person take? My life since Nicole died has been one battle of trying to defend Nicole's honor, trying to defend women who are in the same position she's in, and trying to defend myself and keep my daughter's life intact." One thing is clear: Resnick fiercely wanted justice for her close friend.