Christina Hall Addresses Ant Anstead Custody Drama Head-On With Major Social Media Change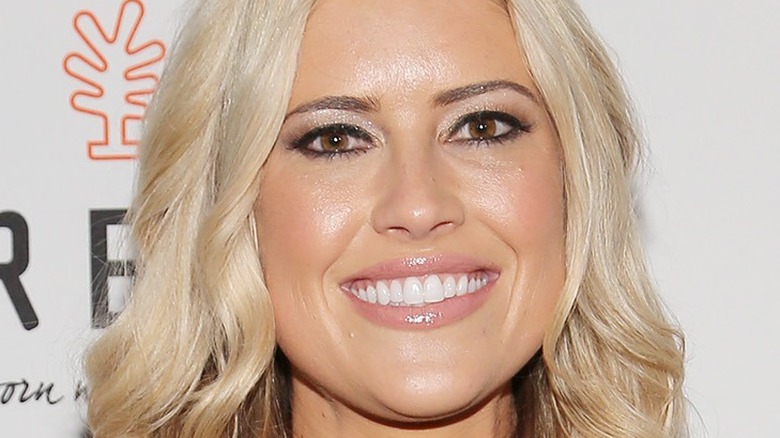 Alexander Tamargo/Getty Images
On September 27, Ant Anstead claimed that his ex-wife Christina Hall was exploiting their shared son, Hudson. "The risks for a child working on a television production set (even if that 'set' is Christina's home) are innumerable and well documented," the television presenter said in court documents obtained by Us Weekly. He also expressed concern for the way the HGTV star was posting Hudson and tagging products, implying that she was using him for marketing purposes.
Hall defended herself with her own filing, obtained by People. The "Flip or Flop" star mentioned that the Instagram advertisements Hudson was in took "less than five minutes to film," and she had him do activities that were fun and natural for a child his age. She also claimed that the advertisements were filmed with a cell phone and didn't require a production team. The reality television personality also said that her ex-husband had no problem with the public exposure while they were married, and when he asked her to stop posting him in April, she did.
This exploitation case is a new turn in Anstead and Hall's ongoing custody battle. In April, it was reported that the "Master Mechanic" star filed for emergency full custody of Hudson. In the court documents obtained by TMZ, Anstead claimed that his ex-wife wasn't fit to be a good and supporting parent, but the court denied the custody. Now, Hall is taking to social media to speak her mind on the custody battle.
Christina Hall says goodbye to publicly showing her son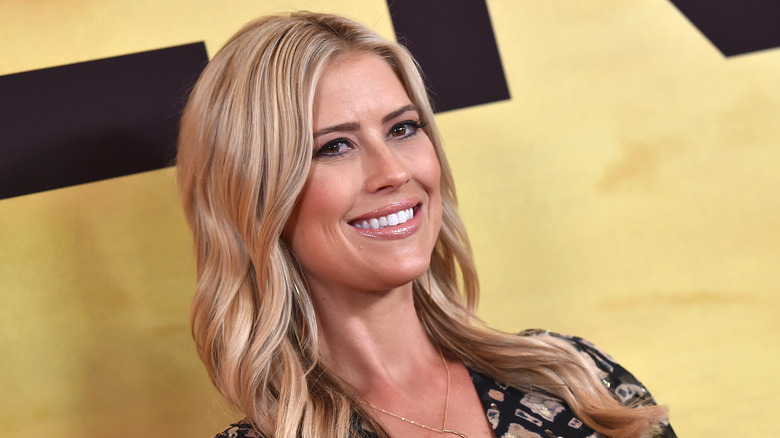 DFree/Shutterstock
Christina Hall hasn't been staying silent about her feelings toward the ongoing custody battle with her ex-husband Ant Anstead. The HGTV star posted a fall-inspired picture to Instagram on September 30, writing in the caption, "When the world is spinning and people are a**holes, this is my safe place," making a subtle jab at Anstead's claims against her to gain full custody of their shared son.
On October 2, the "Flip or Flop" personality directly addressed the custody battle. "I am mentally exhausted over the recent false accusations against me," she captioned her Instagram post. She claimed that Anstead is doing this to ruin her image and reputation. "This has had great impact on me and my household," she added. She then stated that she will no longer be posting Hudson on her social media, nor will he appear on television anymore.
Back in April, when Anstead first filed for emergency full custody, Hall's new husband Josh took to Instagram to share his thoughts. "Christina and I will always remain unfazed by any outside noise and save the kids from any unnecessary trauma," he said in his lengthy caption. He went on to defend his wife and her parenting, saying that she is "very driven" and is able to be a "positive influence" for her children while being in the public eye.