What Steven Weber Was Doing Before Chicago Med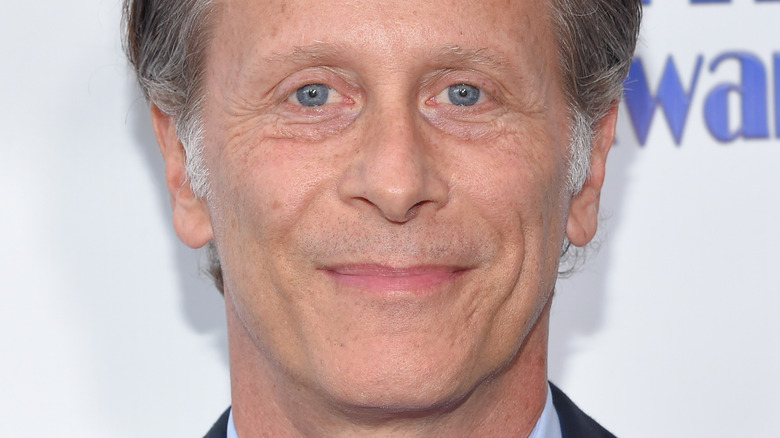 DFree/Shutterstock
Steven Weber joined the cast of NBC's hit hospital drama "Chicago Med" in Season 6 as Dr. Dean Archer, per TV Insider. Weber's character was brought to the hospital to work under Dr. Ethan Choi, played by Brian Tee. Like many of the "Chicago Med" characters, Archer was a complex person with a complicated past. "There's a possibility he, as well as Ethan, had witnessed some potentially traumatic events while they were in the Navy," Weber said of his character.
Following "Chicago Med" Season 6, Weber returned for Season 7 and will continue on for Season 8, much to viewers' disappointment, per Distractify. Although Archer has not been a very likable character, it seems as if producers believe his storyline isn't over. According to NBC, Season 8 will delve into Archer's relationship with his estranged son, Sean. Weber's near future appears solid on "Chicago Med," but the actor has a long list of prior roles that earned him his spot on the acclaimed drama.
Steven Weber was on another NBC show before Chicago Med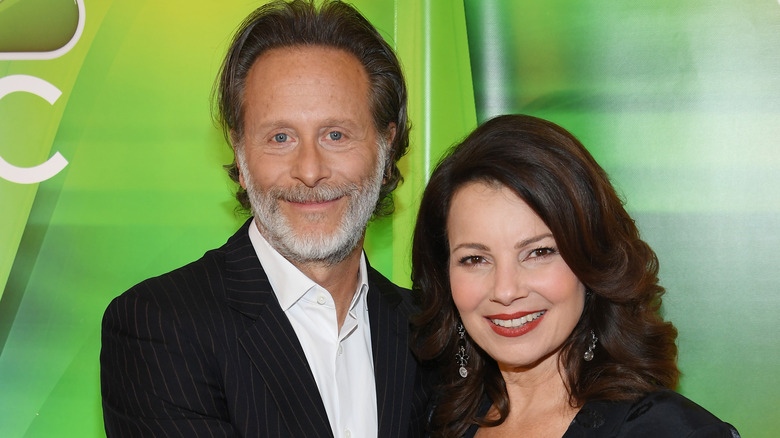 Dimitrios Kambouris/Getty Images
Before getting cast on "Chicago Med," Steven Weber starred in the 2020 NBC sitcom "Indebted." The show's premise focused on a married couple, Dave and Rebecca, who receive a surprise when Dave's parents, Debbie and Stew, show up at their house unannounced. Debbie and Stew inform the young couple that they are broke and need a place to stay. Weber played Stew, while Fran Drescher, best known for her role on "The Nanny," played Debbie.
Unfortunately, "Indebted" didn't hit well with its audience. While IndieWire praised the cast members for their comedic timing, the publication found much of the writing flat. The Hollywood Reporter also gave the sitcom a tepid review, pointing out holes in the storyline and criticizing the show's lesbian clichés. However, the publication gave props to Weber for his acting chops. Following its premiere season, NBC canceled "Indebted," per TVLine. While the show didn't resonate with its viewers, Weber still remains a fan favorite thanks to the role that originally launched his career.
Steven Weber's career soared after Wings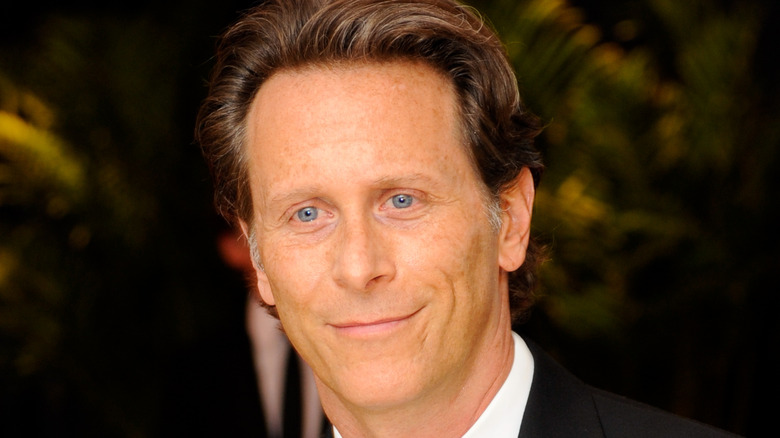 Rena Schild/Shutterstock
Steven Weber's perhaps best known for his role as Brian Michael Hackett on the hit show "Wings," which ran from 1990 to 1997. According to Mental Floss, the comedy revolved around the lives of two brothers trying to run an airline in Nantucket with one plane. George Clooney, David Duchovny, and Hank Azaria were all considered for the role, but it ultimately went to Weber. Years later, Weber reunited with his "Wings" co-star Tony Shalhoub for an appearance in "Monk," per Herald Weekly. Apparently, the two actors formed a tight friendship while working together on the beloved show.
Recently, Looper asked Weber if he would be open to a reboot of "Wings." Weber didn't see it happening, but stated, "I'm in. I guess there would have to be actual interest on the part of a network." He joked that old favorites "Night Court" and "Charles in Charge" were getting a reboot, so perhaps eventually "Wings" will be considered, too. "Hopefully we won't be too old, or else it will be called 'Broken Wings,'" he laughed.
Besides his previously mentioned roles, Weber's long résumé includes playing Principal Gary Bolan in "13 Reasons Why," "Get Shorty," and "Ballers."