Fran Drescher Is Related To A Former Real Housewives Of New York Star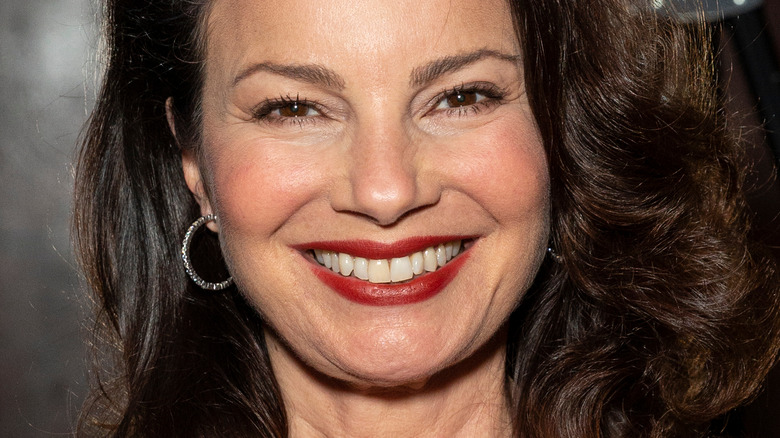 lev radin/Shutterstock
Acclaimed performer Fran Drescher has a connection to a previous cast member of the Bravo series, "The Real Housewives of New York." When she was asked in 2021 if she's a fan of the "Real Housewives" franchise, Drescher stated that she isn't an avid viewer of this area of reality TV, which she feels has "a little bit of a mean spirit to it." "I can appreciate why other people enjoy it," Drescher said on the Behind the Velvet Rope podcast. "It's almost like watching a train wreck ... But that's not really what I enjoy."
Drescher herself has been approached to do reality television, as revealed in a 2011 interview with HuffPost. The "Nanny" star then explained that she declined the offer due to her lack of interest in working in the reality genre. "I would never [do a reality show]," Drescher said. "... I said no. First of all, I don't like them. It appeals to the lowest common denominator. It's not really reality, because they have to have conflict in them to have people sitting there." Despite the fact that she doesn't love unscripted shows, Drescher is very close to a relative of hers who is a past "Real Housewives" contributor.
Past RHONY star Aviva Drescher is married to Fran Drescher's cousin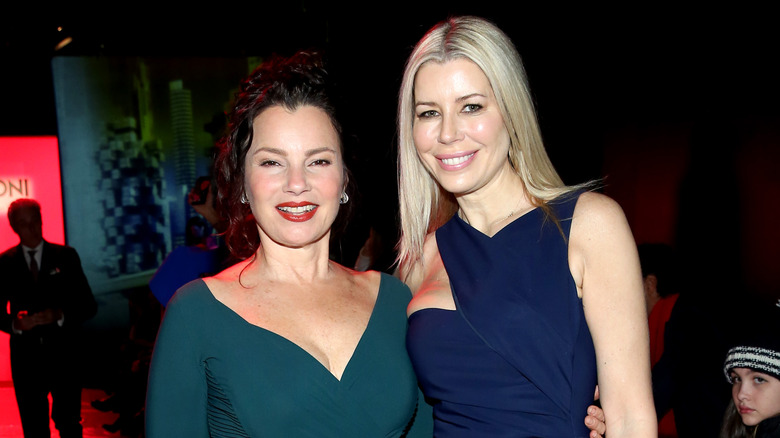 Monica Schipper/Getty Images
One "Real Housewives of New York" alum with an inspiring story has a close tie to actor Fran Drescher. Aviva Drescher, who appeared on "RHONY" from 2012 to 2014, is married to Fran's first cousin, Reid Drescher, making Aviva Fran's cousin through marriage. Aviva explained on "Running Late with Scott Rogowsky" in 2014 that Fran and Reid are "like sister and brother," and the three of them "hang out a lot." Aviva's memoir, "Leggy Blonde," revealed that Fran was in attendance during Aviva's second date to Reid. Bravo then reported that Aviva and Fran quickly got along well as the three went to view a Broadway show. 
In addition, the outlet stated that Fran encouraged Aviva to go on "RHONY" and believed she could be a strong source of inspiration for audience members. Per Bravo, Aviva was born and raised in New York and was in an accident at age 6 that led to her left leg being amputated. The reality star took her injury in stride and ultimately went on to receive her law degree and raise four children with Reid. In the past, Aviva and Fran have publicly displayed their encouragement toward each other.
The admiration is mutual between Fran and Aviva Drescher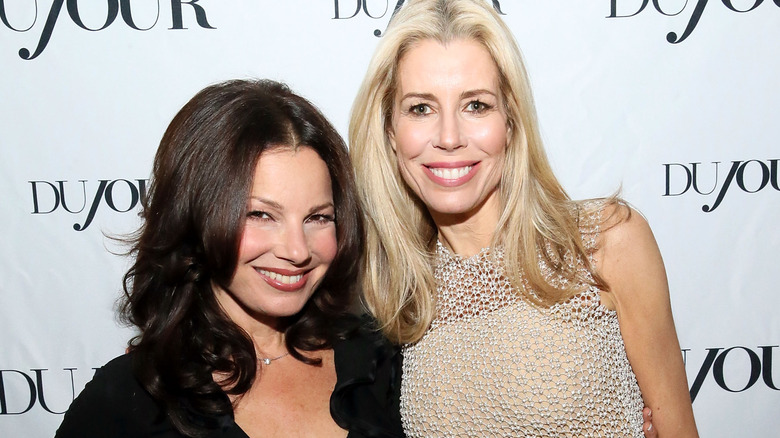 Astrid Stawiarz/Getty Images
Fran Drescher and her relative, Aviva Drescher, provide a positive support system for one another. Back in 2013, Bravo reported that Aviva was seen in attendance at a gathering that honored Fran's accomplishments as the founder and president of the philanthropic organization, Cancer Schmancer. In addition, Aviva served as an advisory board member of the organization. Aviva also showed up to a 2011 event at Dylan's Candy Bar that was held to celebrate Fran's book, "Being Wendy."
During her "Running Late with Scott Rogowsky" interview, Aviva detailed how highly she thinks of Fran, who is the cousin of her husband, Reid Drescher. "She's so smart," Aviva said of Fran before going on to state, "She's just really, really bright in real life and spiritual and cool, and just amazing." For her part, when Fran was on "Bethenny" in 2014, the "Happily Divorced" star sung Aviva's praises. "She's beautiful, she's lovely, she has a compelling story," Fran said when discussing Aviva. "She really is a great mother and wife." Sounds like these two celebs are family members who always have each other's backs!