The Real Reason Aviva Drescher Got Fired From Real Housewives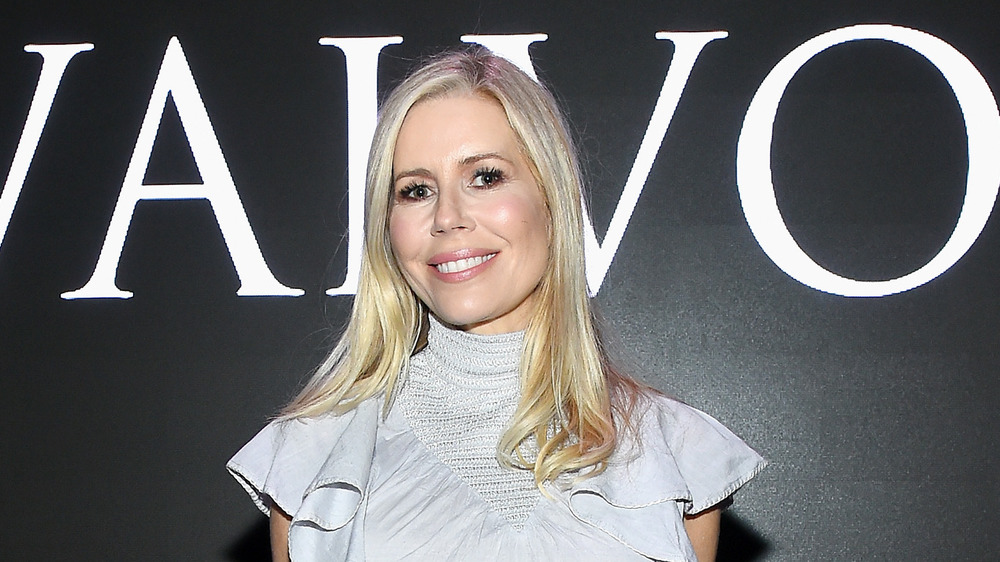 Ben Gabbe/Getty Images
We may receive a commission on purchases made from links.
For two seasons, Aviva Drescher was a force to be reckoned with on The Real Housewives of New York City. Aviva, an amputee, was the first person with a disability to be featured on any Real Housewives franchise. When she was just six years old, Aviva suffered a tragic farming accident, which resulted in her left leg getting amputated below the knee.
Aviva joined the cast in 2012, along with Carole Radziwill and Heather Thomson. Aviva brought drama to the show and quickly created conflict between various castmates, most famously with Sonja Morgan and Ramona Singer. During a girls' trip to St. Barths, Aviva became more and more annoyed with Sonja and Ramona's antics and, at one point, called the women "white trash." Aviva later admitted to Hollywood Life (via Daily Dish) that she regretted that comment, but "after about 25,000 times of being pushed to the edge," she became "unhinged." She added, "It just slipped out of my mouth and I don't believe in name calling. It was a mistake, and there are better ways of communicating with people." 
And then there was "Bookgate." Per Daily Dish, the feud erupted when Aviva accused Carole of secretly using a ghostwriter for her famous memoir, What Remains?, an allegation that Carole has emphatically denied. After that, the two were never friends again. The most controversial Aviva RHONY moment occurred during the Season 6 finale in 2014, with Aviva Drescher's prosthetic leg toss heard around the world. But did that get her fired? Keep reading to find out.
The truth about Aviva Drescher's leg toss
The Real Housewives of New York City Season 6 finale was one to be remembered. During a party thrown by Sonja Morgan, Aviva Drescher got accused by her castmates of faking illness, like asthma, to avoid cast trips. Aviva came armed with X-rays and chart proof from her doctor visits, but she had enough. In a fit of rage, she exclaimed, "The only thing that's artificial or fake about me ... is THIS," and threw her prosthetic leg on the table. What is it with the women of Real Housewives and their mistreatment of tables?
Aviva would later tell E! News that her leg toss was not planned. She said of the moment, "Questioning my truthfulness set me off...I was being attacked by three shrews and they just wouldn't stop and I thought that maybe they would shut up if I threw my leg on the table. And they did." Although the leg throw was an iconic Real Housewives moment, it wasn't enough to keep her on the series. 
Aviva's former co-star Heather Thomson claimed during an October 2019 appearance on the Out in the Wild podcast that Aviva was an extremely difficult employee. Thomson, theorized "she got fired because she was difficult as a cast member." Carole Radziwill gave further insight as to why Aviva Drescher was not asked back for RHONY Season 7.
Aviva Drescher's former co-stars tell a different story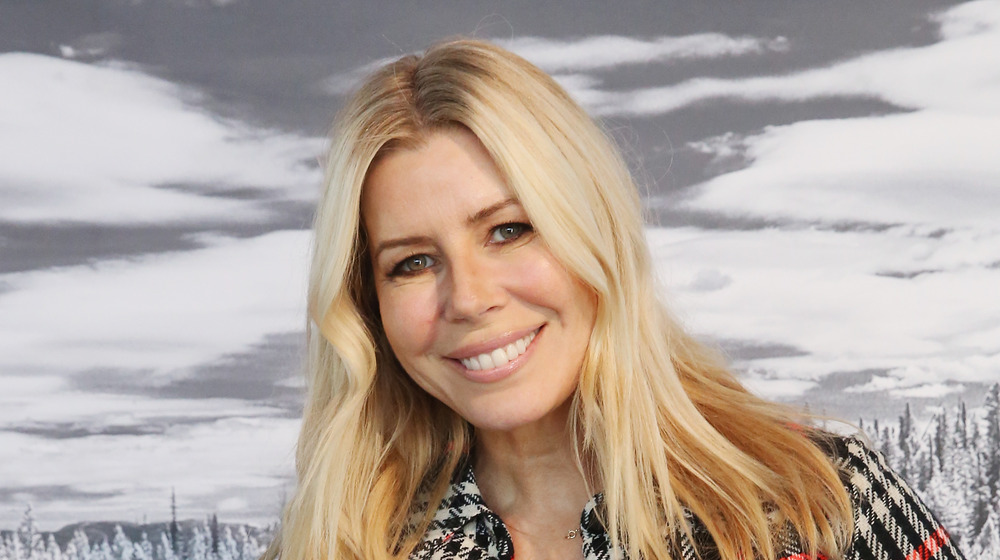 Mireya Acierto/Getty Images
During an August 2014 interview with BuzzFeed, Carole Radziwill said she heard from executive producers that Aviva Drescher's husband, Reid, had offered to get his wife to Montana for a girls trip if she was guaranteed a Season 7 spot on RHONY.
"Aviva's asthma thing is just, like—it's hard to take her asthma seriously because her husband at one point called the production team, the executive producer, and said, 'I'll get her to Montana in exchange for a guarantee that she'll be on next season.' The executive producer told me, Ramona, and Sonja that in Montana," Carole claimed to the outlet. "So it's, like, we're hearing that, behind-the-scenes, back-door deals. So it's not like we're horrible, insensitive women that are calling her a liar. It's, like, No, this is actually what's going on."
After all of the drama that Aviva Drescher experienced on RHONY, would she ever consider returning to the series? On the Out in the Wild podcast, she said, "Probably, yes. It would all depend on the money. It's a job."