Gwyneth Paltrow, Brad Falchuk Open Up About Engagement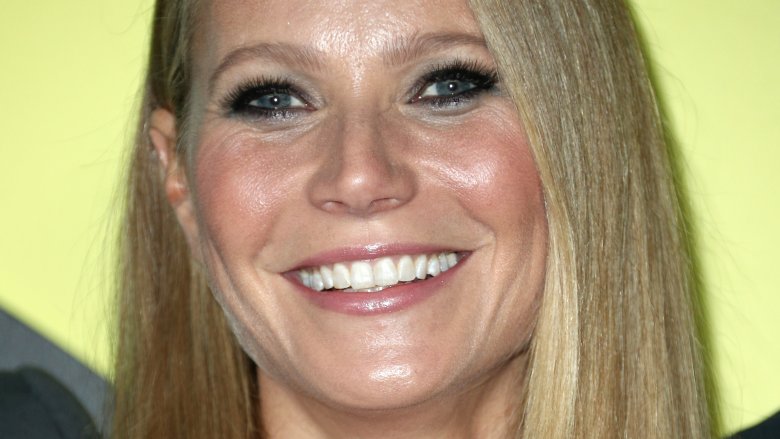 Getty Images
The cute couple are finally sharing the details on their secret engagement!
On Monday, Jan. 8, 2018, Gwyneth Paltrow and television producer Brad Falchuk not only released a joint statement about their upcoming nuptials to Good Morning America, they were also featured in Goop Magazine's latest "Sex & Love" issue.
As the soon-to-be married pair said in their GMA statement, "We feel incredibly lucky to have come together at this juncture in our lives when our collective successes and failures can serve as building blocks for a healthy and happy relationship" (via Entertainment Tonight).
During their cover story interview with Goop, Paltrow delved further into both her current and past relationships. "Personally, at midlife, I have tried to accept how complex romantic love can be," she said (via ET). "I have decided to give it a go again, not only because I believe I have found the man I was meant to be with, but because I have accepted the soul-stretching, pattern-breaking opportunities that (terrifyingly) are made possible by intimacy."
The Iron Man star went on to explain that she learned a lot about herself during her 2014 divorce from Coldplay singer Chris Martin, with whom she shares two children: daughter Apple, 13, and son Moses, 11. "I'm actually the only one in my life who got divorced," Paltrow said. "This used to feel like a failure; it took me a while to reframe that divorce isn't a failure."
"I had two typical types of relationships: one where I was constantly chasing and trying to win someone over, and one where I was put off by the person's capacity for the relationship—and those relationships were very short-lived," she continued. "For the first time, I feel like I'm in an adult relationship that is sometimes very uncomfortable—because he sort of demands a certain level of intimacy and communication that I haven't been held to before."
As Nicki Swift previously reported, news of the pair's engagement first broke in November 2017—an entire year after the American Horror Story producer popped the question. However, Paltrow, 45, and Falchuk, 46, who met on the set of Glee in 2014, had kept mum ever since.
Congratulations again to the happy couple! While we wait to hear more about their future wedding, read up on why Paltrow broke things off with her former fiancé Brad Pitt.