Khloe Kardashian Shares Weight Loss Advice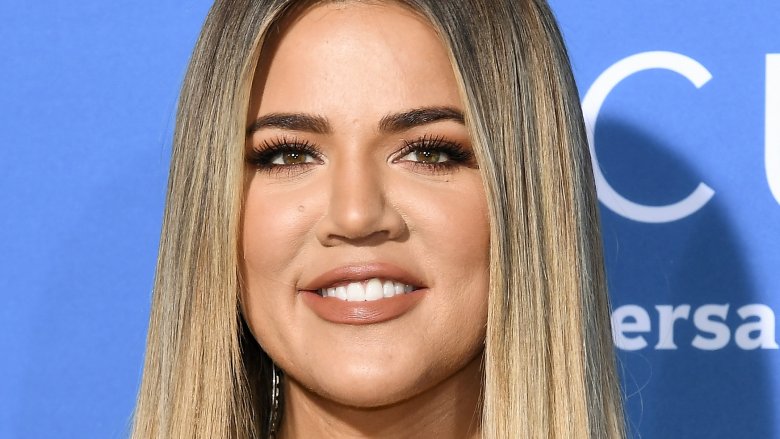 Getty Images
The Revenge Body star is revealing her secrets.
Khloé Kardashian took to her blog, Khloé with a K, on Monday, Jan. 8, 2018, to share some weight loss tips with her fans.
"My number-one piece of advice for people starting their weight loss journey is to set small, attainable goals," Kardashian wrote (via Entertainment Tonight). "Don't set goals that are unhealthy or unrealistic to achieve, like losing 30 pounds in 30 days. Aim small so you feel good about yourself once you've done it, then set another intention immediately after."
The Good American businesswoman also explained how she realistically keeps tabs on her diet by cutting down on only one snack or bad habit at a time. "For example, one week I'll eliminate soda, then the next week I'll cut out late-night snacking," she continued. "Restricting yourself too much at one time is overwhelming. Make lifestyle changes, not short-term changes that are too hard to keep up anyway. Remember, the turtle wins the race!"
As far as beverages go, the Keeping Up With the Kardashians star advised her readers to set an alarm on their phones every hour to ensure they "drink [their] height in ounces of water per day." She added, "If you can't live without a few cocktails, stick to vodka and sodas! Everything else is sugary AF!"
Kardashian recently opened up to ET about her new E! show, but emphasized that despite its title, Revenge Body, she actually decided to focus on her health and wellness for herself. "For me I never thought of my body as revenge," she said. "I just did something for myself. Everyone else was like, 'You have this revenge body.' So I played with it, I was like, 'OK, cool, let's run with that.' Now, it's still, I think the hardest thing is maintaining."
As Nicki Swift previously reported, Kardashian, 33, is currently expecting her first child, reportedly a baby boy, with her NBA star boyfriend, Tristan Thompson. She recently opened up about staying healthy during her pregnancy through exercise, self-care, and proper nutrition. 
While we wait to hear more baby news from the reality star, read up on the truth behind Khloé Kardashian's difficult journey to motherhood.