The Truth About Naomie Olindo And Whitney Sudler-Smith's Relationship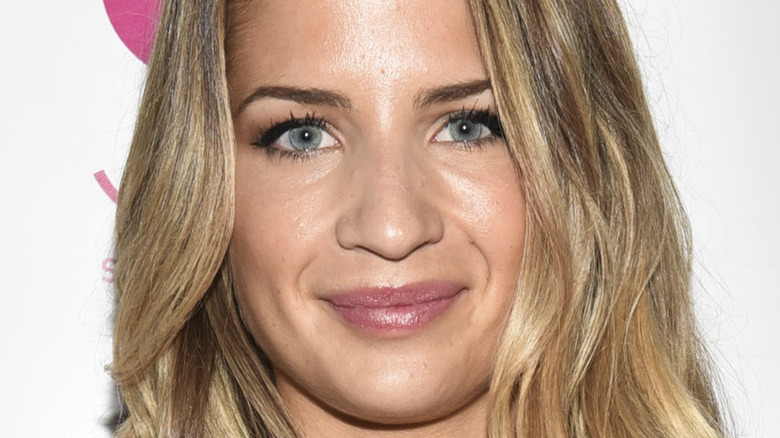 Rodin Eckenroth/Getty Images
Of all the surprising relationships in "Southern Charm," Whitney Sudler-Smith and Naomie Olindo's hookup reveal in Season 8 had everyone shocked. "Southern Charm" was Sudler-Smith's brainchild, and besides being a producer, he has starred in the show since Season 1. While Sudler-Smith was initially one of the main cast members, he eventually took on a more background role, allowing the other storylines to take the spotlight.
Many of the plot lines in "Southern Charm" centered around the cast's relationships. Craig Conover, who was on the show since Season 1, introduced viewers to his then-girlfriend, Naomie Olindo in Season 3. Fans were taken by the French beauty and it seemed as if Conover was on his way to settling down with her. However, when Conover and Olindo moved in together in Season 4, their relationship started devolving. The two eventually broke up after two years but continued to film "Southern Charm" together, per Us Weekly. While they tried to be amicable towards each other, hanging out in the same friend group proved to be challenging, especially after the two started dating other people.
Naomie Olindo confesses to hooking up with Whitney Sudler-Smith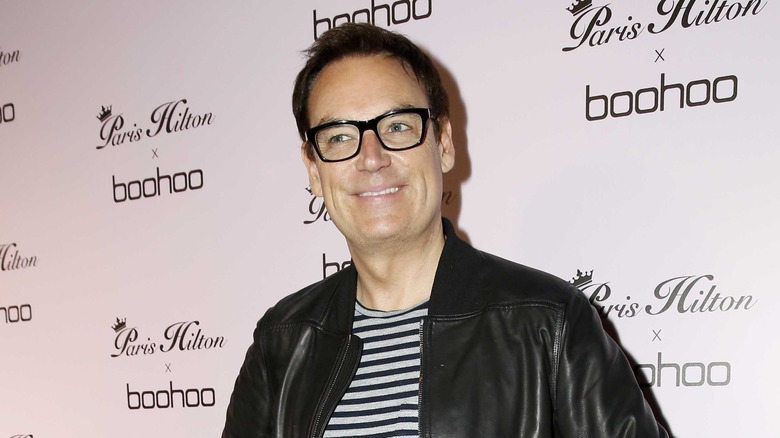 Rachel Murray/Getty Images
In a "Southern Charm" Season 8 episode, Naomie Olindo confessed to her castmates, Leva Bonaparte and Austen Kroll, that she and Whitney Sudler-Smith had kissed after an event, per ScreenRant. Olindo even admitted to "spooning" with Sudler-Smith, much to the shock of her castmates. The news also came as a surprise to Olindo's ex Craig Conover. "I was surprised by each of them. I just didn't see Naomie — ever being with Whitney in that way," he later told ET.
The two "Southern Charm" stars may have bonded over something in common. Olindo lost her father in December 2019 after he died from esophageal cancer. "I lost a piece of my heart last Friday," she shared on Instagram. She went on to say, "He died peacefully surrounded by people that loved him more than words can explain. I missed him before he was even gone, and I can't imagine what this road will be like.
During the filming of "Southern Charm" Season 8, Sudler-Smith's father, Lon Hayes Smith, died, per Reality Blurb. Although he chose not to have it be part of his storyline, he did touch upon his father in an episode, per Bravo. In another episode, he is seen thanking Olindo for being there for him. "[You've] been very loyal, a good friend, and just a great shoulder to cry on," he told Olindo. After they had both lost their fathers, perhaps they found comfort in each other, which possibly led to a budding romance.
Are Naomie Olindo and Whitney Sudler-Smith still together?
It appears that Naomie Olindo and Whitney Sudler-Smith's makeout session wasn't a one-time thing. In fact, it may have gotten pretty serious, as Sudler-Smith asked Olindo to co-host a dinner party with him, per Bravo. Olindo visited Sudler-Smith at his mother, Patricia Altschul's house, and seemed like a familiar face to her dogs. Olindo also asked if Altschul knew they were "hanging out," to which he replied, "She is familiar." Although she turned down his offer to co-host in order to not cause drama with Craig Conover, many "Southern Charm" fans couldn't miss the obvious connection between her and Sudler-Smith.
Many fans are wondering if Olindo and Sudler-Smith are still dating. During an appearance on "Watch What Happens Live," Olindo revealed, "I am dating. And I'm very happy," per The Cinemaholic. Although she didn't reveal who she was in a relationship with, many "Southern Charm" fans can't help but wonder if she and Sudler-Smith have made a long-lasting connection during Season 8.