Is RuPaul's Drag Race Fake?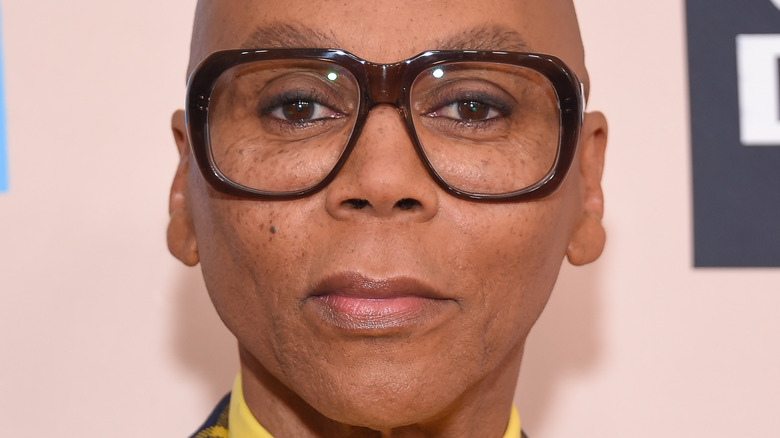 DFree/Shutterstock
When it comes to reality television competitions, "RuPaul's Drag Race" creates a ton of buzz and drama. The best of the best drag queens compete on the runway in front of the legendary RuPaul to be America's next drag superstar. With spinoffs like "Untucked!" offering fans additional drama stirred up by the contestants, sometimes it's easy to ask what's real and what's fake about "RuPaul's Drag Race."
The first thing to remember about any reality TV show is that nothing is as it seems. While many shows already have a concept that creates a lot of drama, producers have often sparked the iconic fights and moments that fans love. While some might not go as far as scripting reality show drama, having a little manipulation by the producers is common in show business. One notable faker is "Naked and Afraid," where not everything is as it appears. The drama might be real, but is "RuPaul's Drag Race" fake?
Parts of RuPaul's Drag Race are planned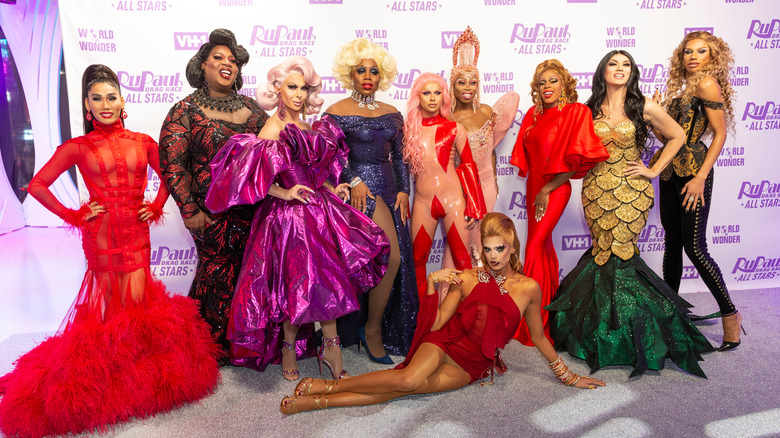 lev radin/Shutterstock
The runway challenges in the show are a big staple. "RuPaul's Drag Race" contestants receive a theme and are tasked with creating a look with which they will strut down the catwalk. Brooke Lynn Hytes, the runner-up during Season 11, told Cosmopolitan that the catwalk themes aren't entirely a surprise. "We're sent a list of looks to bring for the runway in advance of filming. We don't know what order they're going to happen in, but we have an idea of what to bring," she said. Hytes noted that it's not specific, so any surprises a queen may pull off in the series could be genuine. But again, they had some hints along the way.
There's a lot of planning and forethought that goes into filming runway walks and lip-syncing battles. Have you ever wondered how the queens know every single lyric to their lip-sync battle songs (at least most of the time)? It's because they get an iPod at the top of the season with every song that will be featured. The queens listen to and learn the tracks beforehand, according to Insider. Per the outlet, during the finale — which is filmed in front of a live audience — both queens are crowned the winner. This is done to ensure that the champ isn't leaked to the public. The queens only find out if they're victorious when the finale airs, along with the rest of us. 
Editing is a big factor on RuPaul's Drag Race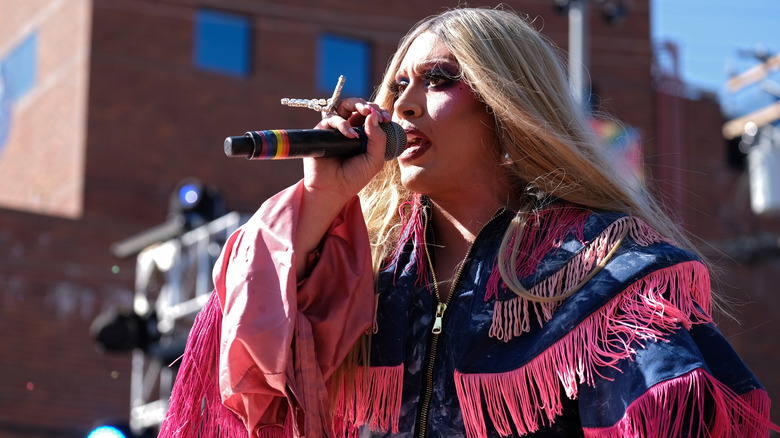 Sarah Morris/Getty Images
As stated before, "RuPaul's Drag Race" is no different than other reality shows in the editing and filming department. During Season 10, The Vixen revealed on Instagram Live that she was asked to film her entrance multiple times (via Teen Vogue). Additionally, the outlet revealed that frankenbiting is a real thing, and it happens on the show. Frankenbiting is when the show takes someone's words or actions and edits them to give the narrative that the producers want. So, what the audience is hearing might be something that came from the queen's mouth, but the words could be dubbed over a scene to make it appear worse or to spark more drama.
Production can also use this to give someone "the villain edit," which is when someone's appearance on the show is edited to make it seem as if they were overly cruel or universally disliked by the other contestants. Jaremi Carey, who played Phi Phi O'Hara on "RuPaul's Drag Race All Stars" in 2016, told Vulture that his villain edit is "nothing like what happened on set."
"It's hard from my standpoint because fans will see this persona of somebody else, which is not real, and I've worked so hard to prove to the people that what you see on TV is not real, and then they just slapped me in the face," he said, adding that he felt "letdown," and described his experience on the show as "quite upsetting."