How Much Do The Contestants On RuPaul's Drag Race Make Per Episode?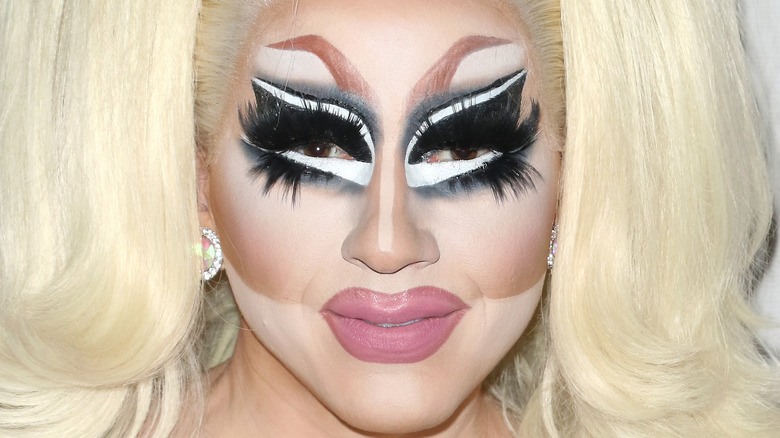 Jim Spellman/Getty Images
RuPaul's "Drag Race" is a classic reality competition show, allowing queens to compete in a variety of challenges and hopefully win the grand prize. According to Vulture, the winner's grand prize was upped to $150,000 in the latest, Season 14 of the show — the first prize increase since 2011.
The glamour of the contestants' outfits and make-up suggests opulence and wealth, so it's easy to assume that those competing are among the rich and powerful. Of course, it's true appearing on the show can boost celebrity and launch careers. Trixie Mattel, the 6th place finisher on during Season 7, currently sits pretty with 2.9 million followers on Instagram.
While the show can give participants a popularity boost, some wonder if it's enough to fully fund a rise to stardom. RuPaul herself was reported to make $50,000 per episode all the way back in 2013. What can queens expect to receive for their time on the show? 
The pay-out per episode of Drag Race is shockingly low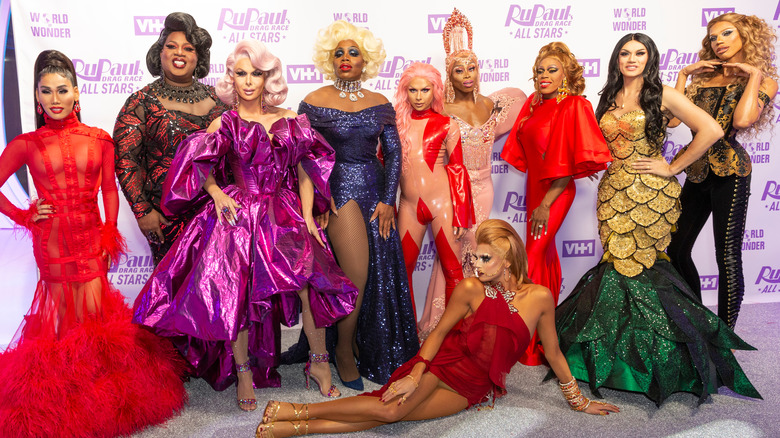 lev radin/Shutterstock
Not only did Season 14 provide an increased grand prize for the winning drag queen, but it also added a runner-up prize of $50,000, according to Entertainment Weekly. While this means that there's a total of $200,000 up for grabs, some fans may be shocked to learn that going on the show is no guarantee of a pay-out.
According to a contract obtained by Reality Blurred, cast members are paid $400 per episode that they appear in. However, flashbacks and episode recaps are not included as appearances. In signing the contract, the participants also give away rights to anything they do on the show, including "characters, songs, and anything they say about themselves."
The contract also notes that any appearances after the first season come with a 5% raise. It's not necessarily unusual for participants in a competition show to be paid meager wagers. On "Big Brother," for example, Page Six reports competitors getting $1,000 per week of filming. The outlet also notes that participants in "The Bachelor" franchise don't get paid at all. However, participating in "Drag Race" is often so demanding and expensive that it's easy to wonder if the salary is worth it.
Participating in Drag Race is expensive and restrictive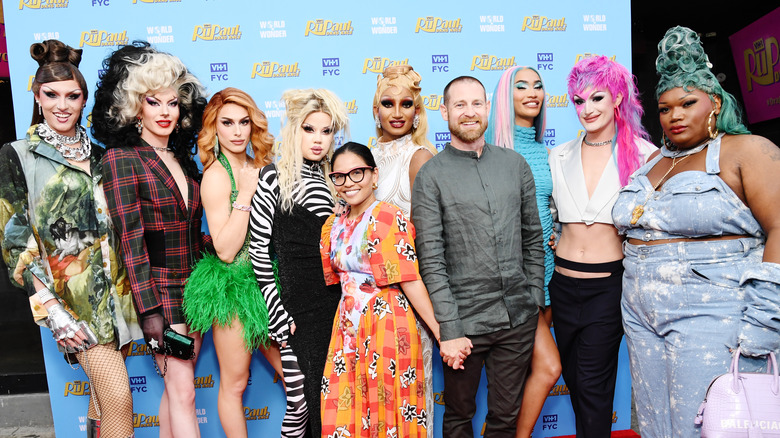 Jon Kopaloff/Getty Images
The glamorous styles showcased in "Drag Race" come at a cost. After interviewing several former contestants on the show, a reporter for Vice concluded that most participants are spending anywhere from $4,000 to $20,000 on their get-ups for the show. With around 14 episodes per season, a queen who makes it nearly all the way to the end would earn back only $5,600.
Throughout the time of filming, the competitors are also kept very closed off from the outside world. In a behind-the-scenes video by WOWPresents, queens shared different shocking experiences, such as being blindfolded on the way to their hotels and being forbidden from opening the curtains of their room.
Of course, many of the queens have the opportunity to earn lots of money after the show airs. Stars like Bianca Del Rio have seen brand partnerships and touring opportunities as a result of their earned celebrity. Clearly, winning over the hearts of judges and fans is even higher stakes than we thought.