How Much Does RuPaul Make Per Episode Of RuPaul's Drag Race?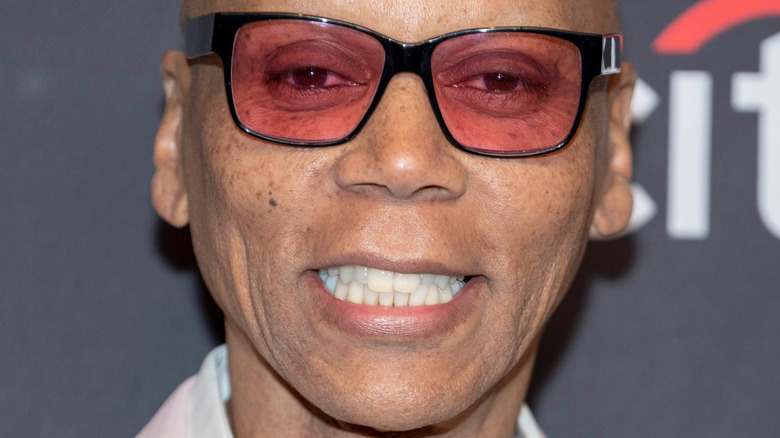 Eugene Powers/Shutterstock
RuPaul Charles is a money-making machine. The legendary Queen of Drag is one of the most bankable stars in the world, pulling in the cash left, right, and center. But the glamorous life RuPaul lives today is a far cry from his humble beginnings.
RuPaul grew up without many of the luxuries he enjoys today as one of four children of who he described to The Guardian in 2018 as "crazy-a**e country hillbilly" parents who didn't have much cash to splash. He then made moved to Alabama, where he realized that he had bigger dreams of heading to the Big Apple — a place much more fitting for this Drag Superstar. "I had to play dumb when I was a kid, because everyone [in my neighborhood] judged me. I have written about it, where I would go out to the beach and come back, and they'd say, 'Oh, you think you're better than us?' And I'd be like, 'Okay, I get it. I don't think I'm better than you, but you think I'm better than you, so I need to get the f**k out of here so I can find my people,'" he recalled to Spin in 2013. "Even back then, I was thinking, 'I need to get to New York, I need to find the Warhol group, and I need to hang out with them.'"
It's in New York where RuPaul's dreams started coming true and the cash started rolling in. But just how much cash are we talking?
RuPaul makes bank from Drag Race
Kathy Hutchins/Shutterstock
RuPaul Charles is heavily involved in "RuPaul's Drag Race" (well, his name is on it after all!) so it's no surprise to learn he makes big bucks from the hugely popular competition show as host and producer. As for how much the star rakes in per episode, TV Guide reported back in 2013 that he was making $50,000 for each episode. Season 14 of the show was made up of 16 episodes, which meant RuPaul could have earned himself a whopping $800,000 for the season.
However, it's worth noting that the show has gone from strength to strength since 2013 and has spawned a slew of spin-offs, including "RuPaul's Drag U," "RuPaul's Drag Race All Stars," "RuPaul's Drag Race UK," and "RuPaul's Secret Celebrity Drag Race," meaning there's a good chance Michelle Visage's bestie could be earning even more per episode today. For one, Season 14 of the show had the highest cash prize in the show's history, with the winner taking home $150,000, per Entertainment Weekly.
With so many seasons of "Drag Race" down, all that money has really piled up. Of course, as a savvy businessperson, RuPaul has plenty of other ventures where he brings in plenty of cash too, and all that work has earned this star an eye-watering net worth of $60 million according to Celebrity Net Worth.
How RuPaul spends his money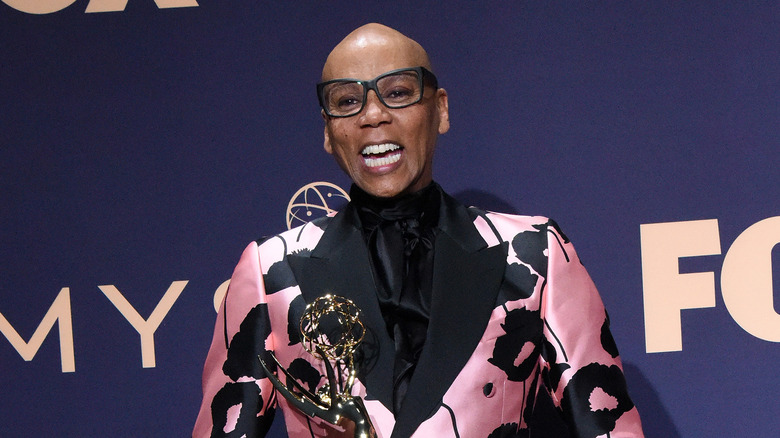 Kathy Hutchins/Shutterstock
Easy come, easy go, right? RuPaul Charles knows how to spend that cash after all that hard work — and who could blame him? The star has revealed how he likes to treat himself after those long days on the set of "RuPaul's Drag Race" and it's just as fabulous as you'd imagine. Uber-expensive gowns, of course! Yep, RuPaul told Money in 2018 he'd lost count of the number of $10,000 gowns he owns (though at around 14 gowns a season you can do the math) and used to spend serious cash ($1,500 a time to be exact) on wigs, which have thankfully become a little cheaper since he was starting out. Admitting he'd never actually sat down and worked out how much he spends on his glamorous drag persona, RuPaul admitted, "I do know the end result is worth a million dollars... I don't know how much it costs. It's a lot."
But not everyone is quite as impressed by RuPaul's mountain of cash and impressive achievements as we are. "I remember one time my father talking about so-and-so got her a job over at the post office and they have good benefits over there, and so on and so forth and I'm like, 'Oh my god. Do you realize I've been on 'Hollywood Squares'? Helloooo! I've been on 'Hollywood Squares'! How does that compare with the post office?" he joked to Spin in 2013. Oh well Mama Ru, you can't win 'em all.