Inside RuPaul's Real-Life Friendship With Michelle Visage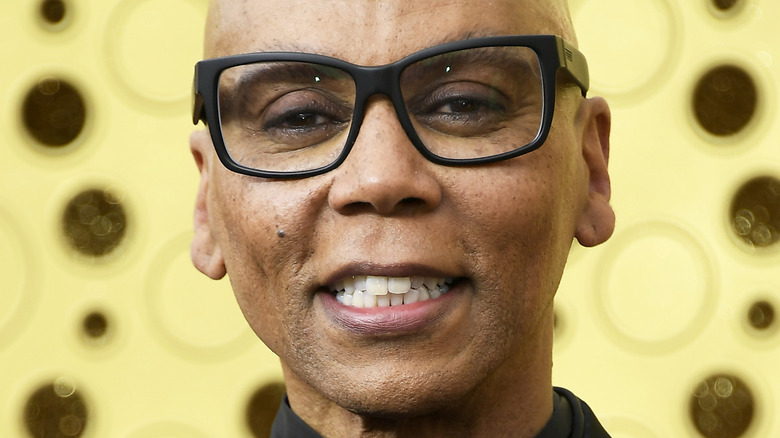 Frazer Harrison/Getty Images
"RuPaul's Drag Race" is first and foremost a reality competition series, but it doesn't mean that friendships aren't formed among the contestants and judges.
Over the years, we've seen a fair share of friendships created on the show, and more often than not, they last way beyond their season. One of the most notable is Trixie Mattel And Katya Zamolodchikova, whose relationship blossomed even more outside the Werk Room. "It's a real friendship. Real friendships have ups and downs," Mattel told Hello Magazine. "I never think about the difficult times because right now we're so symbiotic. I think it's actually improved our relationship because now that has happened. So now we actually know how to handle each other even better." In a tweet, U.K. Season 1 winner The Vivienne said that she found some of her lifelong friendships on the show, too. "We use the word 'family' or 'sisterhood' a lot. But you're looking at it," she wrote. "So proud to know you all, and was an honour to spend so much time and forge lifelong friendships."
But it's not just the contestants who are BFFs. Fans of the show know that judges RuPaul and Michelle Visage are also the best of friends.
RuPaul's friendship with Michelle Visage spans decades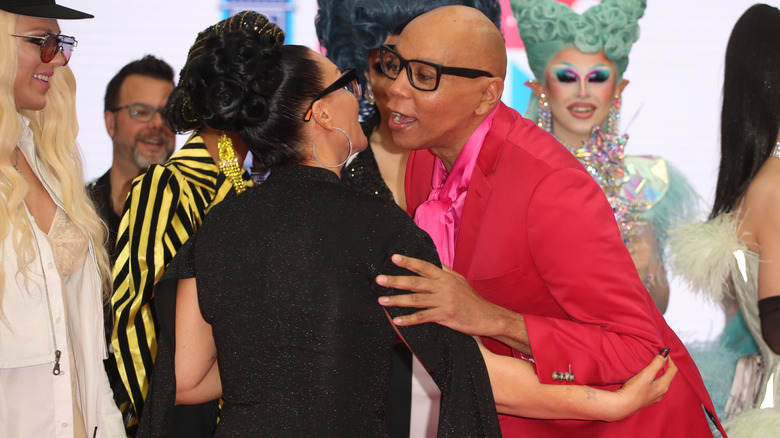 Lia Toby/Getty Images
RuPaul and Michelle Visage have been friends for years. Visage shared that they had met in the nightclub scene in the '80s, back when they were still making their way up. "1987, '88. We can't really pin it down," she told Vulture. "I was voguing with my kids. I was the first biological female to vogue in the ballroom scene and compete." While they had been friendly for years, they didn't begin working together until they hosted a radio show together in 1996. 
"We can complete each other's sentences, we get exactly what each other are saying," the former showgirl told ET Canada. "Everybody has that one friend where you look at them and they know what you're thinking." RuPaul also gushed about Visage to Cosmopolitan, saying that he made an effort to be closer to her because he found her interesting. "She's a good egg. She's super smart. I met her in 1988. Over the years she popped up in different situations and I thought, "My goodness, this is someone who I really need to get to know,'" he said. "I like her a lot. She makes me laugh."
Now, they pretty much know each other inside out. Visage even pointed out how different RuPaul is when the cameras are off. "I think people would be surprised to know how quiet, reserved and also private RuPaul is," she shared. "Ru likes to separate his personal life and have some things close to him."
RuPaul and Michelle Visage have great chemistry on and off screen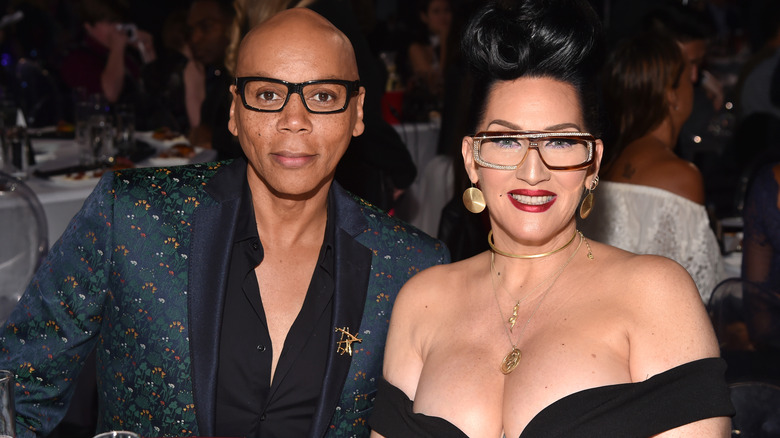 Frazer Harrison/mtv1617/Getty Images
RuPaul and Michelle Visage are not only BFFs, but they're workmates, too. And unlike other friends who try to avoid working with their best buds, this duo has always expressed that they love working with each other.
"We're a pair," Visage said in an interview with Spin in 2013. "We complement each other in ways that you don't find anymore ... I don't even get that with my husband. It's a crazy, soulmate scenario in a gay man-hetero woman sort of way ..." She continued, "It's really a deep-seated, love and respect admiration society. I don't know how else to say it without it sounding cheesy." RuPaul echoed the sentiment in an interview with Deadline. "Instantly, I knew we had chemistry together — it was so easy to talk to you," he said of his friend. "I knew that we compliment each other."
Visage has said time and again that she and RuPaul are a match made in heaven. "I'm a very lucky gal to have such a good friend," she told Yahoo! Entertainment. "There's soulmates on different levels, just because you're not lovers doesn't mean you can't be soulmates. Ru's my soulmate as a best friend, we complete each other in many ways."