Lena Dunham Is 'Starting Over' Following Jack Antonoff Breakup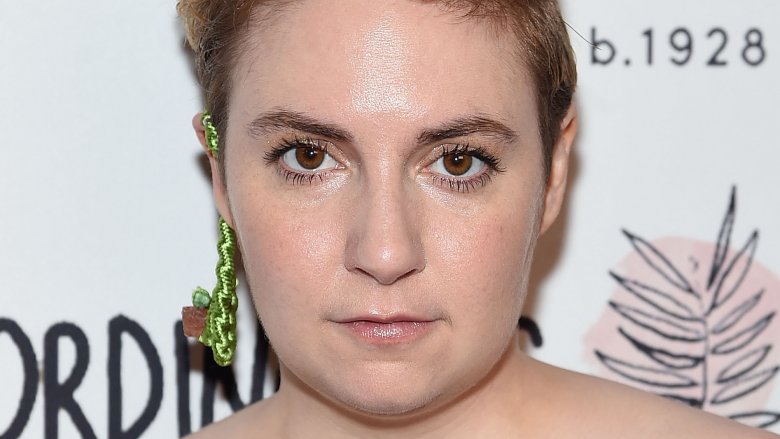 Getty Images
The Girls creator is moving on.
Lena Dunham took to Instagram on Tuesday, Jan. 9, 2018, to address her recent breakup with Bleachers frontman Jack Antonoff. "Forever love," the TV writer captioned a text-post, which read, "Starting over is the beautiful moment where you choose yourself."
According to Entertainment Tonight, Dunham also revealed in an Instagram Live video on Tuesday that she will continue to wear the special ring her ex gave her as an anniversary gift in 2016. "I'll always wear [it] because love is a really cool, eternal powerful, eternal thing," the 2013 Golden Globe winner said. "It doesn't have to be defined the way we, in Western culture, define it—as beginning and ends. Things can be, 'You're a drop of water and you reenter the ocean.'" 
She added, "I really love you all. I'm really thankful for the support. I'm really thankful for the love."
As Nicki Swift previously reported, Dunham, 31, and Antonoff, 33, called it quits earlier in the week after dating for over five years. "It was mutual. Jack and Lena were growing apart and it just made sense for them to end their relationship where it was," an E! News source said at the time. "They want the best for each other no matter what. They are both moving on."
Over the course of their long-term relationship, the former couple sparked engagement rumors on more than one occasion after vowing not to get married until same-sex marriage was legalized nationwide. "I love my boyfriend, I'm very lucky to call him my life partner," Dunham told E! News in 2015. "But you will sooner see me pregnant with twins."
While we wait for more details about the actress' breakup, read up on the sketchy side of Lena Dunham.