Artists Who've Had Drama With Dr. Luke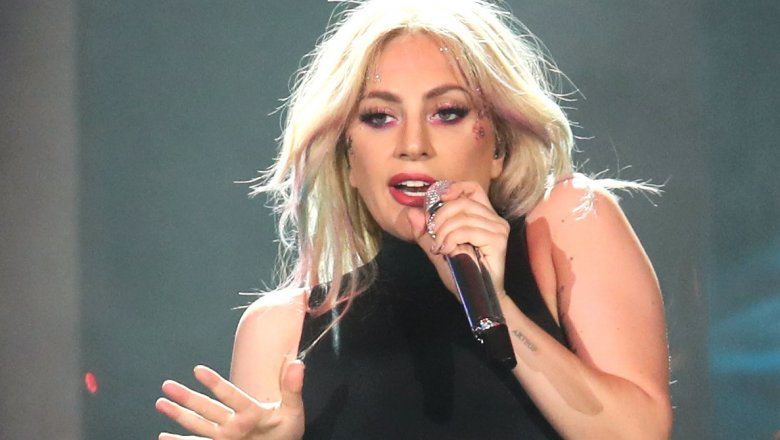 Getty Images
Dr. Luke (real name Lukasz Sebastian Gottwald) is a well-known musician who produced pop hits such as Pink's "Who Knew," Avril Lavigne's "Girlfriend," and Katy Perry's "I Kissed a Girl." While Dr. Luke is a maestro in the studio, he allegedly has a rather dark side to him. These stars have had some horrific encounters with the "Since U Been Gone" producer.
Kesha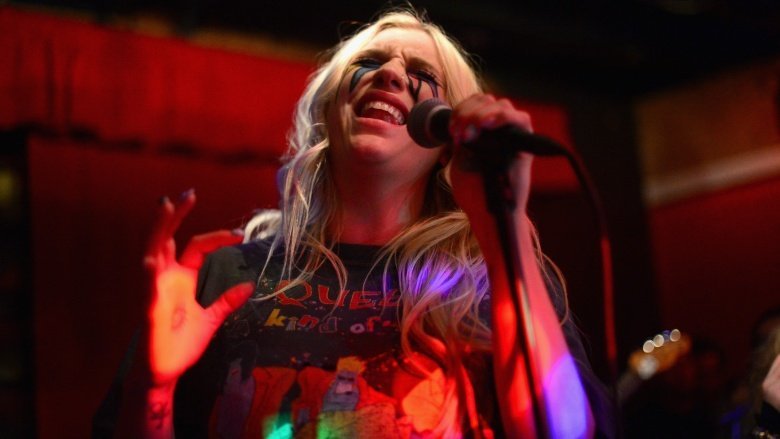 Getty Images
Kesha has the most harrowing and heartbreaking tale of alleged abuse at the hands of uber-producer Dr. Luke. In a lawsuit filed in 2014, Kesha claimed that Dr. Luke abused her sexually, physically, emotionally, and psychologically numerous times over several years. In addition to an alleged date rape, Kesha also claimed that Dr. Luke called her a "fat f***ing refrigerator," causing her to develop bulimia. She went to rehab in January 2014 to seek treatment for the eating disorder. The lawsuit, she hoped, would allow her to be released from her contract with Sony.
Kesha's lawsuit prompted a countersuit by Dr. Luke, who also went onto sue Kesha's mother. After a number of legal setbacks, Kesha finally dropped her lawsuit in California in 2016, but is continuing to fight the battle in New York on appeals. (You can read the entire complicated timeline here.)
Although Dr. Luke has since dropped his lawsuit against Kesha's mother, his defamation suit against Kesha remains open, and has since brought in an unexpected superstar into the fold ...
Demi Lovato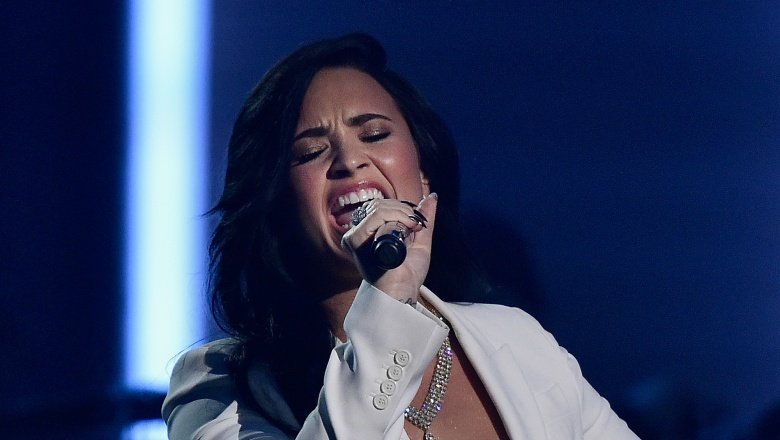 Getty Images
Demi Lovato has been outspoken in her support of Kesha, and it may be because she has some unsavory tales about Dr. Luke of her own. During an interview promoting her 2015 album, Confident, Lovato revealed, "There was a song that I wanted on this album, and because I didn't make it the second single, the producer took it away and gave it to somebody else. It was kind of shady. The industry is very cutthroat." Lovato never said what song it was or who produced it, but fans speculate that it was the Dr. Luke track "Break a Sweat," which eventually went to his protege, Becky G.
Charli XCX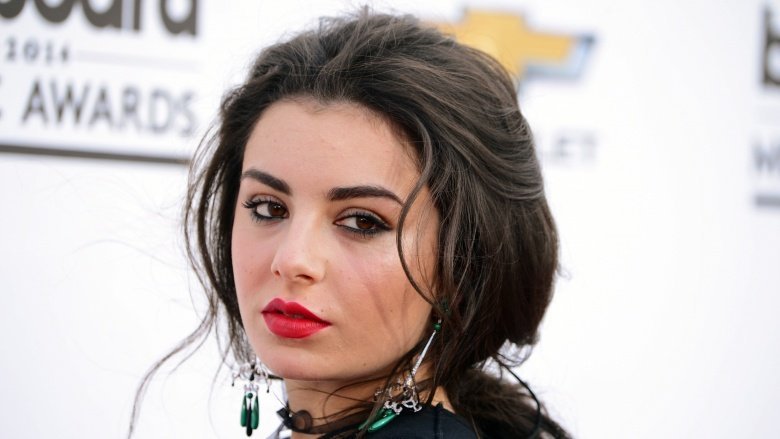 Getty Images
Charli XCX once said that Dr. Luke body shamed her, allegedly saying, "She better lose some weight if she wants to be a pop star." She later confessed to Pitchfork that her experiences with Dr. Luke jaded her from the music business. "I wrote Sucker when I was really angry, and it's about my very cynical view of the music industry. When True Romance came out, some people still doubted me as an artist and a songwriter. But once "I Love It" appeared, and later "Fancy" and "Boom Clap," people began to really pay attention," she said. "I find it difficult to deal with someone who rejects me and then kisses my a** later—even though I know that's what the whole music industry is. One of the lines in 'Sucker' goes, 'You joined my club / Luke loves your stuff.' People would always come up to me and say, 'Oh, [Dr.] Luke loves your stuff, well done—as if that means, 'You've made it.' That's f***ing weird to me."
Becky G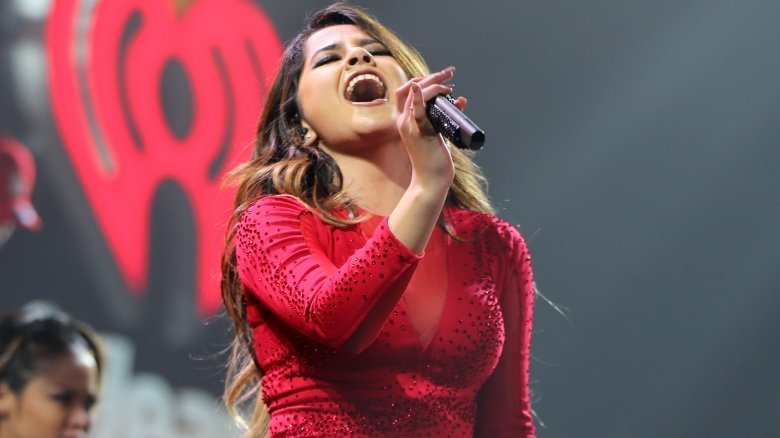 Getty Images
Becky G has been signed to Dr. Luke's Kemosabe Records since 2011. In July 2015, a "fan" body shamed her on Twitter, calling her fat. She replied, "You sound like Dr. Luke. Let me live." Ouch!
Pink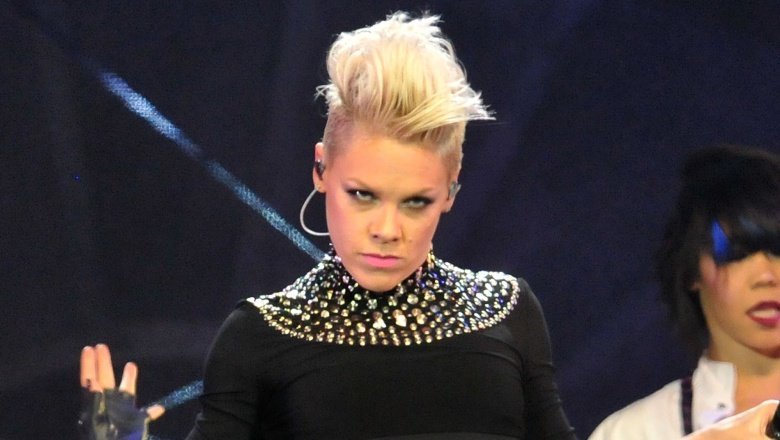 Getty Images
In producer Butch Walker's memoir, Drinking With Strangers, he describes an incident in which Pink nearly tackled an unnamed producer for giving her a recycled song and vowed to never work with him again. When Pink was recording her album I'm Not Dead, she worked with Max Martin, who reportedly brought Dr. Luke in to work with them, and he gave her a track that was nearly identical to another that he'd produced. Fans picked up on it and deduced that the incident might be based on Pink's song "U + Ur Hand," which sounded a lot like the song "4Ever," since Dr. Luke produced both. Pink refused to work with Dr. Luke ever again.
Avril Lavigne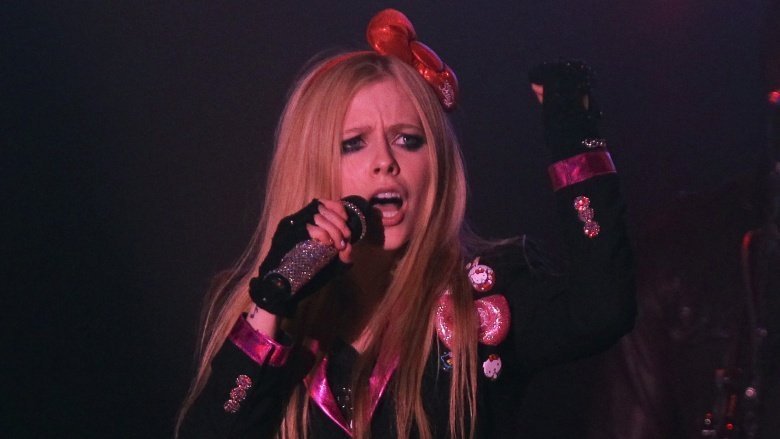 Getty Images
Butch Walker produced songs for Avril Lavigne's album The Best Damn Thing and claimed that a producer named "Larry" intruded and caused a slew of problems during recording. Walker says that he and Lavigne recorded a demo song in the style of Toni Basil's classic "Mickey." "Larry" then took over, claimed their track wasn't good enough for a single and scrapped the song. He then created a new track that sounded not only like the original song, but also like another song that "Larry" and Lavigne was previously sued for copyright infringement upon its release. The only Avril Lavigne song that's happened with is "Girlfriend," which Dr. Luke produced: The Rubinoos sued both Dr. Luke and Lavigne for allegedly ripping off their 1979 hit "I Wanna Be Your Boyfriend." Lavigne hasn't worked with him since.
Katy Perry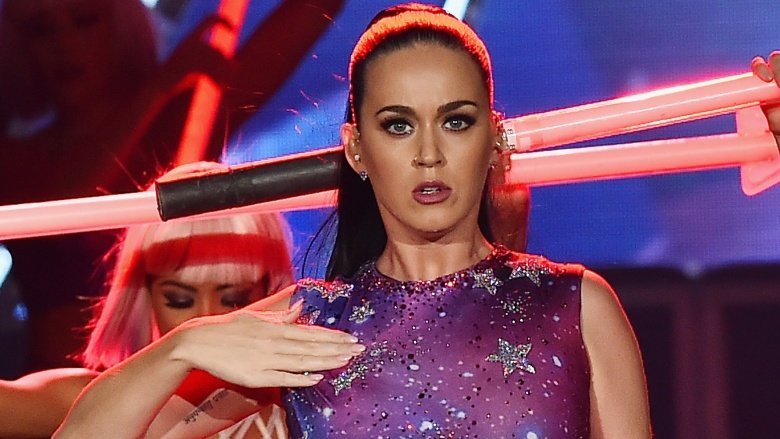 Getty Images
Page Six reports that Dr. Luke had a falling out with Katy Perry just before the 2011 Grammys, because she was sick of essentially recording slightly different versions of the same songs over and over again. As a result, Dr. Luke quit promoting her singles. "He's stopped the hype with her," an associate of Dr. Luke said. "She got tired of his records, the same familiar sound, but mostly his attitude. Katy's a star now, and she's not going to be told what to do." Another source close to Dr. Luke dished, "He checks all of his artists. He just curses them out. He thinks he owns them because he made them."
Jessie J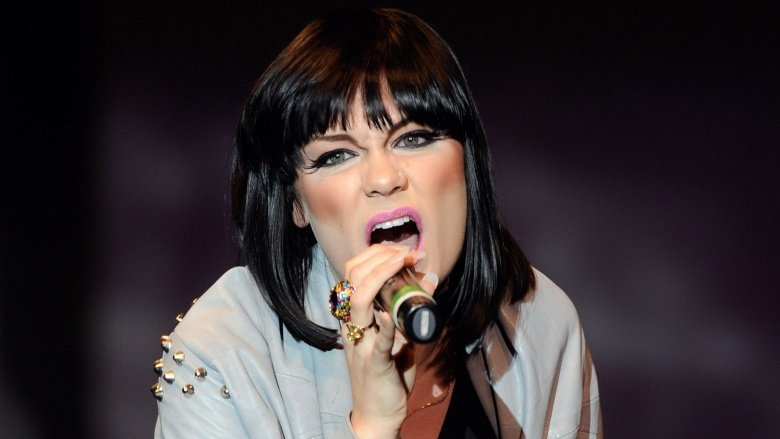 Getty Images
Dr. Luke produced Jessie J's breakout hit "Price Tag," but it came with a price of its own—a lawsuit. New Old Music Group sued Dr. Luke for allegedly ripping off Black Heat's song "Zimba Ku." While Dr. Luke's camp denied the allegations of deliberate copying, a judge side-eyed the producer, saying, "While many of the individual elements of 'Zimba Ku' may be commonplace, Defendants have not shown that, as a matter of law, the combination of those elements in the drum part is so common as to preclude any reasonable inference of copying." This is starting to become a trend.
Pebe Sebert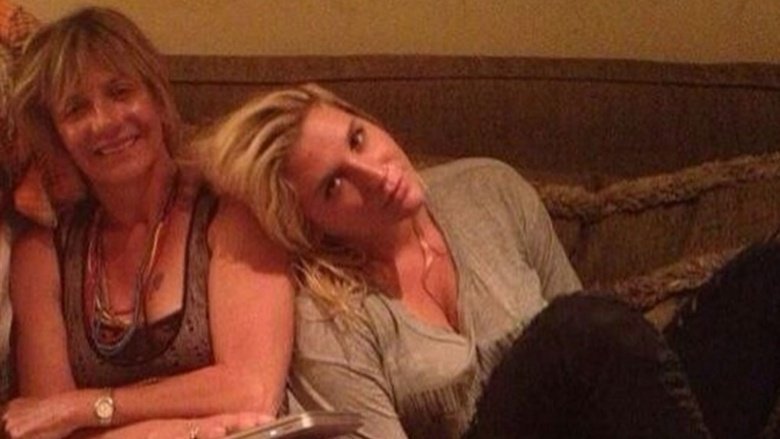 Kesha's own mom, singer and songwriter Pebe Sebert, has beef with Dr. Luke over his business practices. In early 2016, Sebert took to Twitter to air her frustrations over songwriting credits on Kesha and Pitbull's hit "Timber." "Dr. Luke is trying to blackmail me into taking my name off 'Timber' as a songwriter by blocking all 16 writers from being paid," she posted. "Now, two years since 'Timber' was a hit, my punishment for telling the truth about him, is to be responsible for everyone not being paid! Or I can just agree to have my name removed as a songwriter, so he will pay the other 15 writers! I feel really bad for the other writers, but I am not going to keep being his victim! The truth is all I have."
Amid his ongoing drama with Kesha, Dr. Luke filed a lawsuit against Sebert that was later dropped in June 2017.
Lady Gaga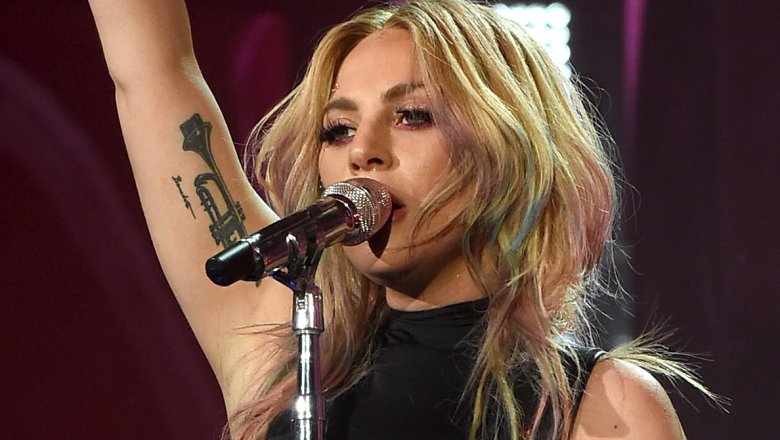 Getty Images
In July 2017, Lady Gaga's name got dragged into Dr. Luke's ongoing defamation lawsuit against Kesha. According to Vanity Fair, Dr. Luke's legal team reportedly served Gaga with a subpoena because they believe she "has relevant information regarding, among other things, false statements about Dr. Luke made to her by Kesha."
"This motion has become necessary because Dr. Luke's counsel has not been able to obtain, despite repeated request, a deposition date from Lady Gaga," his lawyer added.
For her part, Gaga isn't having any of it. "As Lady Gaga's legal team will present to the court, she has provided all of the relevant information in her possession and is at most an ancillary witness in this process," a rep for the singer said, adding, "Dr. Luke's team is attempting to manipulate the truth and draw press attention to their case by exaggerating Lady Gaga's role and falsely accusing her of dodging reasonable requests."
Kelly Clarkson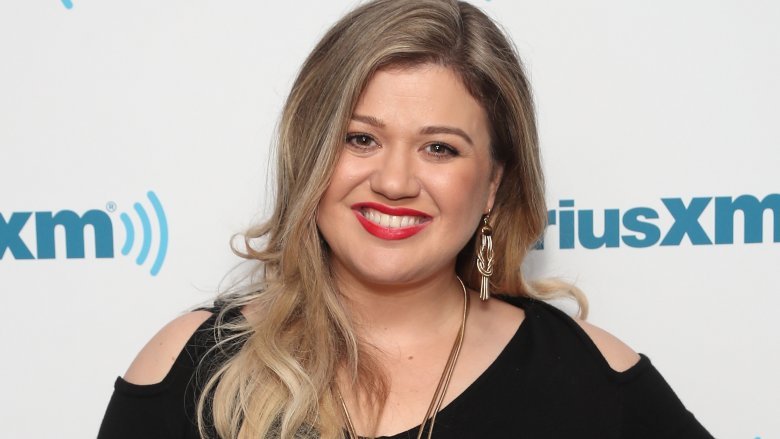 Getty Images
Although Dr. Luke was behind some of her biggest hits, including "Since U Been Gone," Kelly Clarkson has admitted numerous times that her experience working with him was anything but pleasant.
In an interview with Kyle and Jackie O's radio show on Australia's KIIS 106.5, the American Idol winner confessed (via Entertainment Weekly), "He's a talented dude but he's just lied a lot. I've run into a couple really bad situations. Musically, it's been really hard for me because he will just lie to people. It's like 'What?' It makes the artist look bad."
Clarkson, who also shared her negative feelings about Dr. Luke on Twitter, continued, "He's difficult to work with, kind of demeaning, it's kind of unfortunate. People are like well you've worked with Max [Martin] and Luke and I'm like Max and Luke are very different. Obviously the dude is a talented guy but character-wise, no. I only worked with him — even the last time I worked with him — because literally I got blackmailed by my label. They were like we will not put your album out if you don't do this."