Lady Gaga Reacts To Dr. Luke's Subpoena Attempts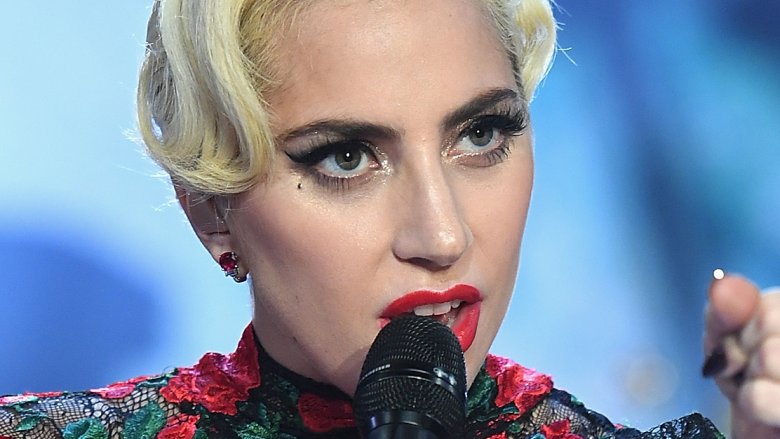 Getty Images
Don't come for Mother Monster.
Vanity Fair reports that Lady Gaga (real name Stefani Germanotta) has formally addressed Dr. Luke (real name Lukasz Gottwald), following his attempts to subpoena her in court as his legal battle with Kesha drags on.
Dr. Luke's legal team reportedly served Gaga, 31, a subpoena because they believe she "has relevant information regarding, among other things, false statements about Dr. Luke made to her by Kesha." In a statement made on Saturday, July 29, 2017, his lawyer said, "This motion has become necessary because Dr. Luke's counsel has not been able to obtain, despite repeated request, a deposition date from Lady Gaga."
According to TMZ, Dr. Luke, 43, wants Gaga to be questioned by his lawyers in person for up to three hours. He also reportedly wants an unredacted version of a text message exchange between Gaga and Kesha—which allegedly shows that Kesha, who had previously accused Dr. Luke of emotional and sexual abuse, had urged Gaga to join a "smear campaign against [Dr. Luke]." Gaga had previously submitted the exchange to the court, but it was reportedly so heavily redacted that it was "incomprehensible."
However, Gaga doesn't appear to be in the slightest bit interested in helping out the music producer. In a statement obtained by Variety, a representative for the "Million Reasons" singer said, "As Lady Gaga's legal team will present to the court, she has provided all of the relevant information in her possession and is at most an ancillary witness in this process," adding, "Dr. Luke's team is attempting to manipulate the truth and draw press attention to their case by exaggerating Lady Gaga's role and falsely accusing her of dodging reasonable requests."
But even if Dr. Luke's current defamation lawsuit against Kesha, 30, doesn't bring Gaga to the witness stand, it seems that a whole slew of other A-listers may make their way to the courtroom. Dr. Luke's legal team noted (via Variety), "In connection with Dr. Luke's defamation claims against Kesha, various third parties are being deposed by both sides, including celebrities."
Sounds like this legal battle is just getting started.
Luckily, that hasn't stopped Kesha from releasing new music. She dropped a new music video for her song "Learn to Let Go" on July 27, 2017, following the releases of "Praying" and "Woman."
As we wait for more news about the court case, read up on all the celebrities who've had drama with Dr. Luke.