Why Robert Downey Jr. Didn't Last Long On SNL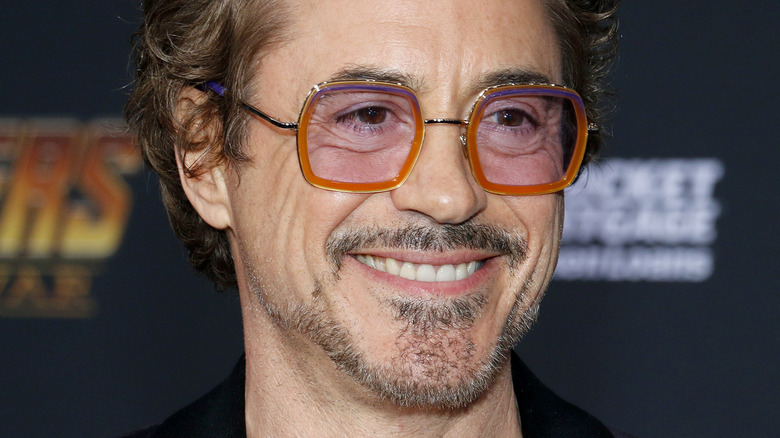 Tinseltown/Shutterstock
Many of today's most popular players in Hollywood got their start on "Saturday Night Live." Think: Jimmy Fallon, Amy Poehler, Andy Samberg, Chris Rock, and of course, Adam Sandler. The long-running comedy show was a stepping stone for many actors and comedians, and for a number of them, they likely wouldn't be where they are today if they hadn't been part of the cast.
And while there are many popular stars today who owe their career to "SNL," there are also quite a few who would rather forget they were ever part of it. For example, Julia Louis-Dreyfus once admitted that her time on the show was terrible. "I didn't do anything particularly great when I was there. I didn't. It's fine. But I learned a tremendous amount," she told The New York Times in 2016. "It was a very sexist environment. Since I've gone back, I can tell you it's much more of an equal-opportunity environment." Ben Stiller also notably quit, but only because he thought he didn't do a great job. "I knew that I wasn't good live because I would get nervous," he said on "The Howard Stern Show." Unfortunately, his exit strained his relationship with "SNL" boss Lorne Michaels, but it looks like they eventually patched things up, as he has hosted the show multiple times.
Robert Downey Jr. also has "SNL" roots, but just like Louis-Dreyfus and Stiller, he'd probably prefer to scrape it off his résumé.
Robert Downey Jr. said his time on SNL was 'arguably the worst season in its history'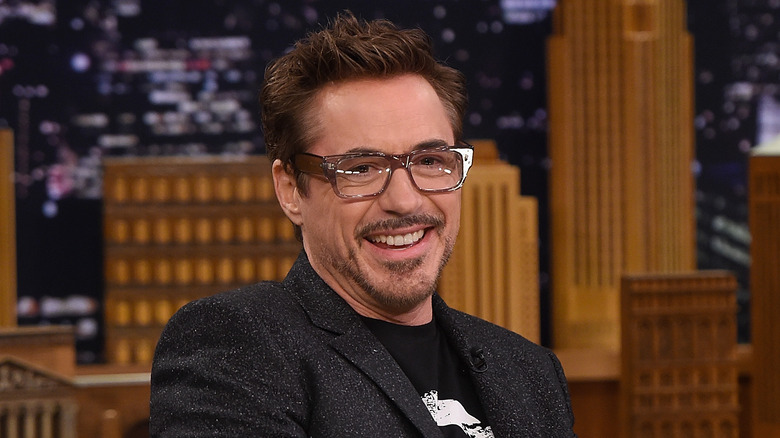 Jamie Mccarthy/Getty Images
In 1985, Lorne Michaels had his work cut out for him. He had just gotten back from a hiatus and was tasked with saving "Saturday Night Live" from cancelation. Per Rolling Stone, he brought on a handful of young, new talent, including Anthony Michael Hall, Jon Lovitz, Dennis Miller, Randy Quaid, Damon Wayans, and yes — the then 20-year-old Robert Downey Jr.
But RDJ would be the first one to tell you that his time there was nothing short of a flop. It obviously didn't deter him from becoming one of the industry's most successful actors, but he's aware that he wasn't, well... a very good comedian. In an appearance on "The Tonight Show with Jimmy Fallon," he said that his "SNL" stint was "arguably the worst season in its history," adding that none of the sketches he proposed ever made it to the airwaves.
He got close to it, though, with his "ridiculous sketch called 'Suitcase Boy.'" He recalled, "I came out with a suitcase zipped around my neck and said a bunch of non sequiturs. And it was so not funny, except to me and my weirdo friends."
Robert Downey Jr. believes he was 'ill-suited' to be on SNL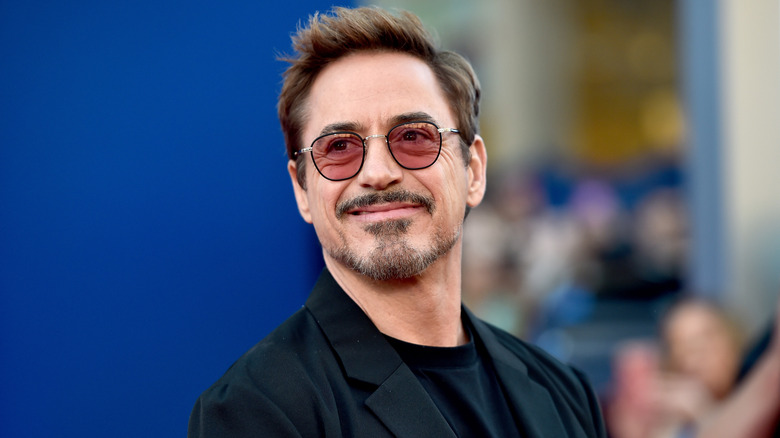 Alberto E. Rodriguez/Getty Images
While Robert Downey Jr. isn't exactly proud of his comedic roots, he admits that he learned a lot during his brief "Saturday Night Live" stint. He knows the gig wasn't a good fit for him, but it was a great learning experience anyway.
"I learned so much in that year about what I wasn't," Downey told Off Camera in 2019. "I was not somebody who was going to come up with a catchphrase. I was not somebody who was going to do impressions. I was somebody who was very ill-suited for rapid-fire sketch comedy. I was like this seems really hard."
By the time Downey Jr. was let go from the show, he'd already bagged "Back to School" and was climbing to the top of the Hollywood food chain, per Rolling Stone. (We all know what happened after that.) Downey doesn't believe that he's the "worst" cast member, though. "Come on, there's a lot of competition for that!" he said.