Why Leah Remini Struggled After The King Of Queens Ended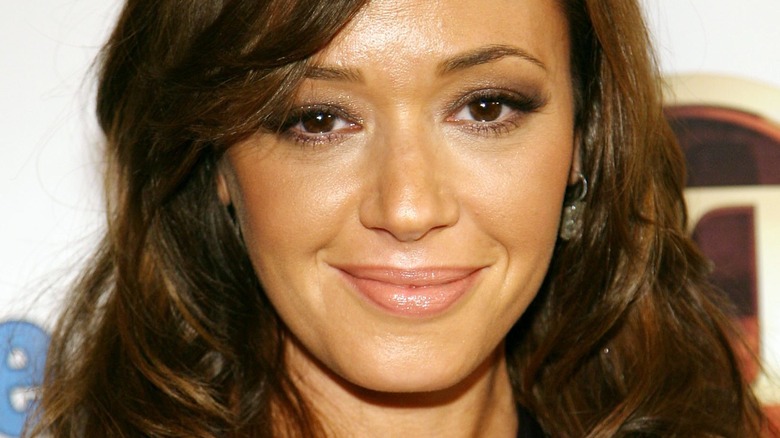 Michael Buckner/Getty Images
Leah Remini had an impressive acting résumé long before she landed her long-running role on "The King of Queens." Before she ever even heard the name Carrie Heffernan — the character she would go on to play for nine seasons on the CBS sitcom — Remini appeared on everything from "Who's the Boss?" to "Saved By the Bell." She even played Carla's (Rhea Perlman) daughter, Serafina, in two episodes of "Cheers," per IMDb. And yes, that was a "pregnant" Remini in a 1995 episode of "Friends." Not bad for a poor, Brooklyn-born Scientology kid who dropped out of junior high school to learn her craft. 
"I saw a successful acting career as a salvation," Remini tweeted in January. "It would help me get my family out of poverty and give me a higher standing in Scientology which I truly believed was helping to save mankind." 
In 1998, Remini got her big break on the Kevin James-led sitcom, "The King of Queens." It would prove to be a life-changing job for her — for many reasons.
Leah Remini mourned the end of The King of Queens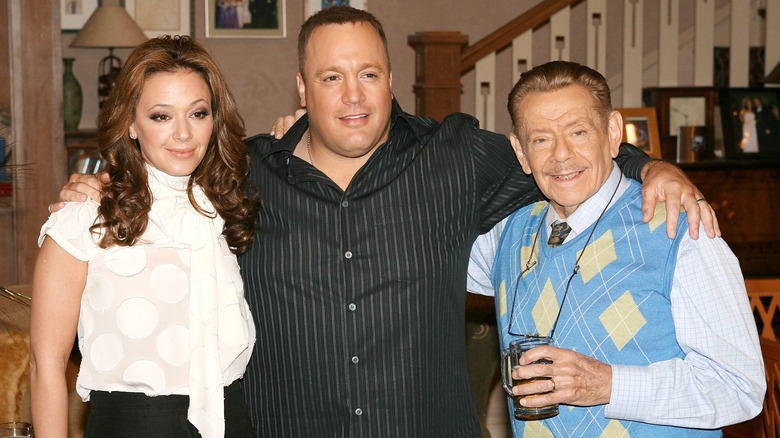 Frederick M. Brown/Getty Images
On "The King of Queens," Leah Remini played legal secretary Carrie Heffernan for nine seasons. Kevin James played her truck driver husband, Doug, while comedy legend Jerry Stiller was cast as her basement-dwelling dad, Arthur Spooner. Remini and James hit it off from the jump and their close relationship and chemistry resonated on-screen, as they played the working class couple in more than 200 episodes. Remini was also close with the rest of the cast and crew, and considered Stiller to be a real father figure to her.
In a 2014 interview with BuzzFeed, Remini revealed why the end of "The King of Queens" was so traumatic for her. After explaining that James' big screen movie career was starting to take off in 2007, she noted that he wanted his sitcom to go out while it was still on top. "I understood his position, and looking back, he was right, but I'm still mourning that loss," she explained. "I can't really watch the reruns because I still feel that show in my bones."
In her 2015 memoir, "Troublemaker: Surviving Hollywood and Scientology," Remini elaborated on how difficult it was to leave a show that felt like home to her, especially when the network hadn't even canceled it. "I have never recovered," she wrote of the end of "The King of Queens." "I miss him [James], our writers, the cast, and the crew every day."
Leah Remini and Kevin James tried to recreate their King of Queens magic, but it didn't work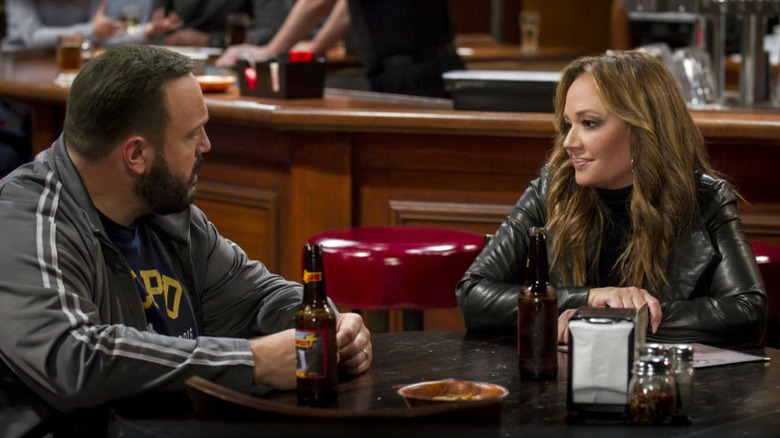 CBS
In 2016, Kevin James got a new TV wife. After finding success in movies such as "Paul Blart: Mall Cop" and the "Grown Ups" franchise, James returned to television in "Kevin Can Wait." The sitcom starred James as retired police officer Kevin Gable, with a wife, Donna (Erinn Hayes) and kids. But in a morbid twist, come Season 2, Donna was killed off, per TV Line, and Remini was brought on as James' sidekick, Vanessa Cellucci. James told The New York Post that the change was made because the show needed more "drive." But Remini was happy to be back alongside her leading man no matter what the reason.
"It could've been next year, 10 years from now, it could've been 10 years earlier," she said at the time. "I would've taken any opportunity to work with Kevin again. I've worked with other leading men after Kevin, but there's something very special that you just can't kind of explain when something works with somebody. ... It brings back so many amazing memories."
Unfortunately, the decision to kill off the Gable mom came with consequences. According to Deadline, CBS executive vice president Thom Sherman admitted that "the audience did not respond" to the controversial kill-off, and by the end of Season 2, "Kevin Can Wait" was axed. Remini responded on Instagram, telling fans that getting to work with James again was a "Godsend" regardless. "You don't always get a second chance at something that meant so much to you and I did, and I am so grateful for it," she wrote.