Adam Levine And Jake Gyllenhaal Have Been Friends Longer Than You Think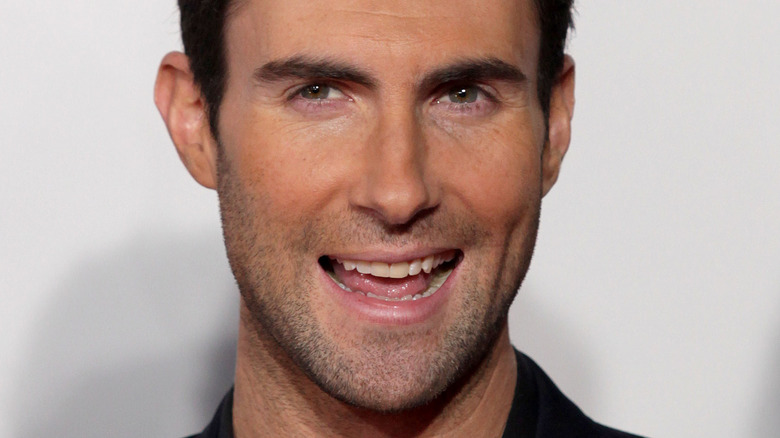 DFree/Shutterstock
Adam Levine and Jake Gyllenhaal don't share the same lane when it comes to their entertainment careers, but the "This Love" hitmaker and the "Love & Other Drugs" actor do share a close bond — and a history of falling in love with famous women.
When one of Gyllenhaal's exes, "Cruel Intentions" star Reese Witherspoon, got married to Jim Toth in 2011, Us Weekly reported that Gyllenhaal was spotted bowling with Levine and a few other friends while the wedding celebrations were underway. Gyllenhaal's short-lived romance with Swift had recently ended and it seemed that the actor was moving on by spending some quality time with his bros. A few weeks later, he was spotted catching a movie with Levine, per Today. The following year, Levine would find himself in a position to commiserate with his friend over the difficulty of going through a high-profile breakup. In a statement to People, Sports Illustrated swimsuit model Anne Vyalitsyna announced her two-year relationship with the Maroon 5 frontman was over.
Levine later married Victoria's Secret Angel Behati Prinsloo, who stood by her man after Instagram model Sumner Stroh alleged that she and Levine had an affair, per Entertainment Tonight. But while romantic relationships may come and go, Gyllenhaal knows that his bros are always there for him. "Those male friendships are very important to me," he told British Vogue in 2020. Levine has been one of these cherished friends for a very long time.
Jake Gyllenhaal was surprised that Adam Levine got married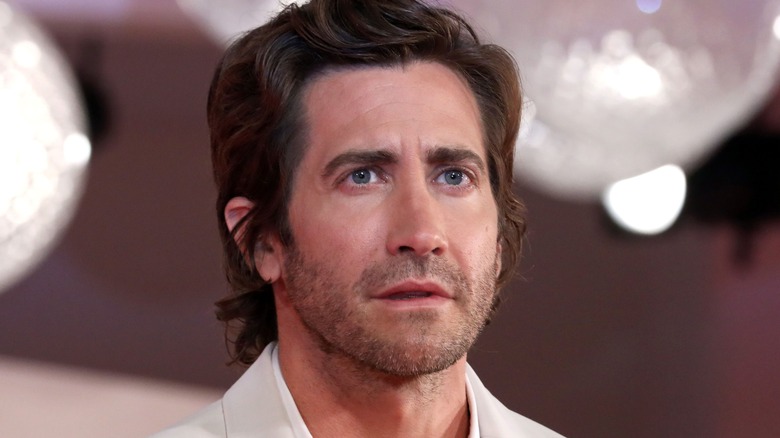 Elisabetta A. Villa/Getty Images
When he appeared on "The Howard Stern Show" in 2015, Jake Gyllenhaal revealed that he and Adam Levine became best buds way back in elementary school. Gyllenhaal also disputed his friend's claim that he was considered unattractive in high school because he had acne. He pointed out that Levine was already in a band called Kara's Flowers at the time, agreeing with Stern that this alone was enough to make him popular with his peers.
When Stern asked Gyllenhaal for his thoughts about Levine getting married to Behati Prinsloo in 2014, the actor said, "I never thought it would happen with him." He revealed that the marriage had not affected his friendship with Levine, and he enjoyed getting to know his BFF's bride. "They're both so fun," Gyllenhaal gushed.
Prinsloo might seem like a good gal pal for Gyllenhaal to have because her own friend group includes a few fellow Victoria's Secret models, per Net-a-Porter, but there's one member of her squad who he probably wants to avoid bumping into. In 2016, Vogue published a photo of Prinsloo hanging with Lily Aldridge and Taylor Swift. Prinsloo previously got to know Swift when they both took the stage at the 2014 Victoria's Secret Fashion Show, and Gyllenhaal's ex left quite the impression on the model. "She's just great," Prinsloo said of Swift in an interview with E!. "She's got great energy, she's really fun."
Adam Levine had something to say about Jake Gyllenhaal's love life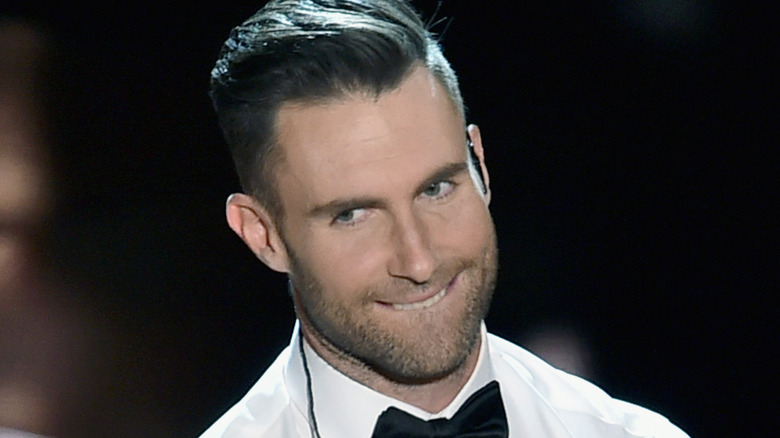 Kevin Winter/Getty Images
A month before Jake Gyllenhaal and Taylor Swift were first spotted together in 2010, Adam Levine addressed rumors about Gyllenhaal's love life. "Will everyone stop thinking that dude is gay?" he said in an interview with Out.
Four years earlier, Gyllenhaal's rep had denied speculation that the actor was dating another longtime friend from high school, his "The Day After Tomorrow" co-star Austin Nichols, per the Daily News. Levine speculated that the rumors about Gyllenhaal's sexual orientation persisted because he had played a gay character in "Brokeback Mountain" and was often spotted spending time with male friends like Nichols. "If him hanging out with his bros means he's gay, it's like further perpetuating that weird homophobia that exists in our culture, which is just stupid," Levine told Out. "So, yeah, he's my buddy. I f***in' love the guy."
Swift gave the tabloids something shiny and new to focus on when she entered the picture, and thanks to songs like "We Are Never Ever Getting Back Together," her three-month relationship with Gyllenhaal would continue being debated and discussed in perpetuity. Levine even got dragged into the drama in 2012 when outlets including Vulture and Spin observed that Swift had cast a Levine lookalike in the music video for "We Are Never Ever Getting Back Together," which is rumored to be about Gyllenhaal, per Rolling Stone. Maybe Levine learned what that was all about when Swift appeared on "The Voice" with him.