What You Should Know About Valerie Harper's Husband
Kathy Hutchins/Shutterstock
We may receive a commission on purchases made from links.
Valerie Harper enjoyed an illustrious acting career, which spanned more than six decades before succumbing to cancer in 2019. Harper is best known for her role as Rhoda Morgenstern on "The Mary Tyler Moore Show" and its spinoff, "Rhoda," which aired from 1970-1977 and 1974-1978, respectively. Essentially, Harper was Mary Tyler Moore's sidekick, but her lively portrayal of Morgenstern, who was known for being a bubbly free spirit, won over audiences and eventually led to a starring role in her own show. During the height of Harper's career, she won three Emmy awards for her work on "The Mary Tyler Moore Show" and one for "Rhoda." In the decades that followed, Harper appeared in various Broadway, television, and film productions, such as "Looped," "Sex and the City," and "Valerie" — her self-titled comedy.
Amid her success, Harper also married. Her first husband was actor and writer Richard Schaal, whom she was married to from 1964-1978. However, her second marriage with actor and producer Tony Cacciotti spanned more than 30 years (1987-2019) and produced her daughter Christina (through adoption). Cacciotti's acting legacy isn't as long or decorated as Harper's, but he made a mark in his own way. And while Cacciotti tragically had to say goodbye to his wife of more than 30 years in 2019, his enduring devotion to her toward the end of her life serves as one of Hollywood's best examples of selfless love. 
Tony Cacciotti is a producer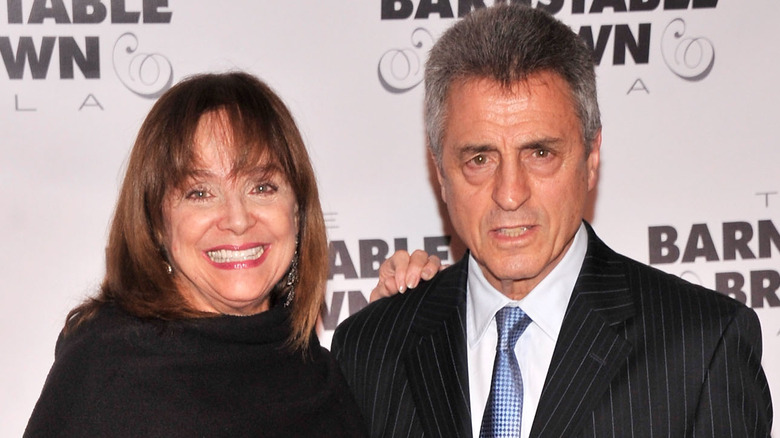 Stephen Lovekin/Getty Images
Tony Cacciotti's professional career kicked off in 1973, when he played a male nurse on the TV series "Search." Over the next decade, Cacciotti landed a string of minor appearances on shows like "Police Story," "Thank God It's Friday," and "The Dukes of Hazard." In 1982, Cacciotti executive produced the TV movie "Farrell for the People," and by the mid-80s his career was starting to take off. From 1986-1987, Cacciotti served as the executive producer on Valerie Harper's sitcom, "Valerie." Over that year, Cacciotti worked on a total of 36 episodes, per IMDB. 
Cacciotti's credits thin out over the next couple of decades, but he remained active in Hollywood well into the 2010s. Caciotti's last producing credit is 2016's "Banner on the Moon," which, according to the Amazon Prime description, is about a college instructor with a terminal illness who completed the Alaskan Iditarod to bring awareness to her disease.
Tony Cacciotti is a devoted husband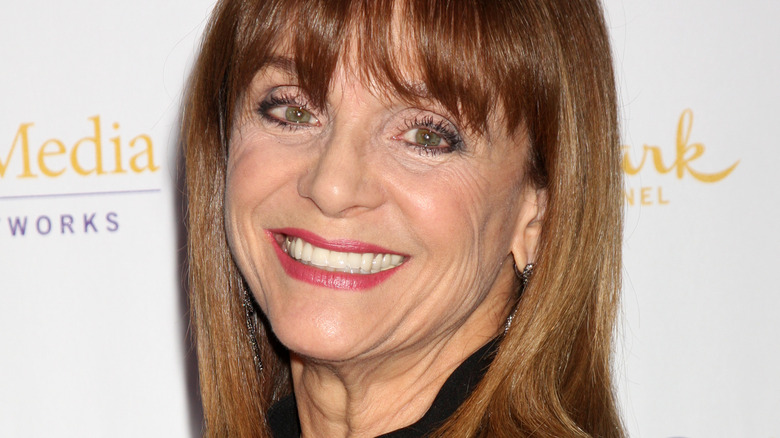 Kathy Hutchins/Shutterstock
As far as Tony Cacciotti's personal life goes, he's known for being a family man. Cacciotti first met Harper when she was training for her film "Chapter Two," according to People. At the time, Cacciotti also helped train various stars, which is how they initially connected. And while the pair first kept things strictly professional, things soon turned romantic. "We both acted about 16 when he told me it'd be nice for us to get closer," shared Harper. 
Eventually Cacciotti married Harper in 1987, supporting her as they adopted their daughter, Christina, and through two battles with brain cancer — first in 2009, and then in 2013. Unfortunately, Harper lost her second battle with cancer at the age of 80 in 2019, but she did get to live out her final days at home with her family thanks to Cacciotti's decision to not put her in hospice. "I have been told by doctors to put Val in Hospice care and I can't [because of our 40 years of shared commitment to each other] and I won't because of the amazing good deeds she has graced us with while she's been here on earth," wrote Cacciotti on Harper's official Facebook Page. 
After Harper's passing, Christina shared a message from her father via Twitter: "My beautiful caring wife of nearly 40 years has passed away at 10:06am, after years of fighting cancer. She will never, ever be forgotten. Rest In Peace, mia Valeria."