Why Michael Keaton Took A Break From Hollywood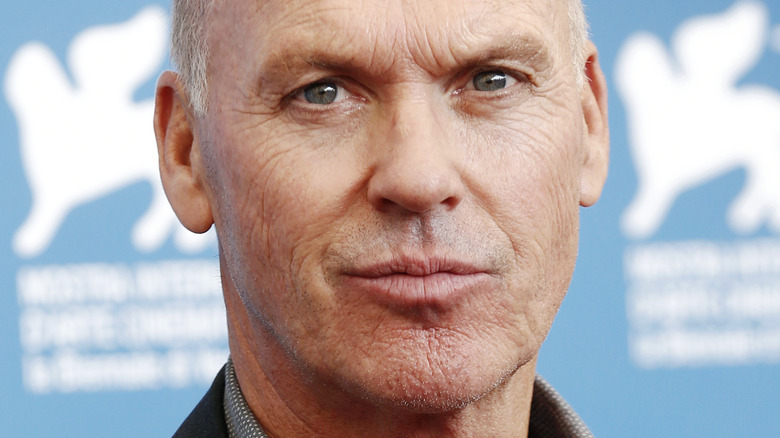 Andrea Raffin/Shutterstock
Michael Keaton is no doubt a Hollywood icon. The actor, now in his 70s, has enjoyed a highly successful, decades-long career in Tinseltown, first making his breakthrough in the 1982 comedy "Night Shift" before landing a string of major roles in film and television. Most people may know Keaton for his earlier works, including "Mr. Mom," "Beetlejuice," and of course, "Batman," which, upon its release in 1989, propelled him to new heights of stardom and solidified his status as a bona fide movie star.
After "Batman," Keaton did the sequel "Batman Returns" in 1992, which, per The Hollywood Reporter, turned out to be another commercial success. He was supposed to star in a third Batman movie, but Keaton tapped out, admitting on "The Jess Cagle Podcast with Julia Cunningham" that he got sick of the role. "The third one, I just couldn't do," he said. "I just thought, 'Well, this is not good. This is not good. I just can't do it. I'll blow my brains out. Just can't live with myself.' And so I walked away."
As fans on Quora noted, Keaton's acting career went on a "slow decline" after he decided to hang up his cape and stop playing the role of Batman. Indeed, the actor seemed to fade into the background even as he continued to star in other films, such as "Live From Baghdad," afterward. What happened? Well, it turns out that Keaton made the conscious decision to take a short break from acting and step out of the spotlight entirely. Here's why he did it. 
Michael Keaton got 'bored'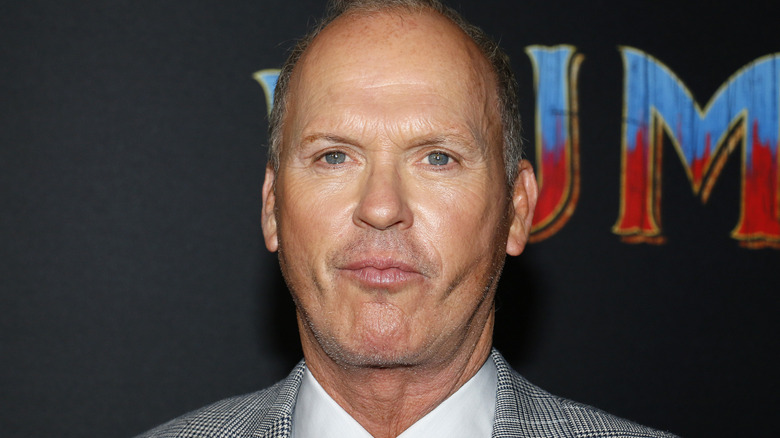 Tinseltown/Shutterstock
There were a few factors that played into Michael Keaton's decision to step away from the spotlight, but ultimately, it was burnout from his job that pushed the "Beetlejuice" actor down that path. (How very relatable!) Speaking to The Guardian in 2017, Keaton said he reached a point in his career where he lost all drive for acting and just wanted an out. "There was me getting bored, hearing the sound of my voice, seeing the same old tricks. So I may have lost interest, combined with a whole lot of people not knocking on my door," he said. Moreover, he said he wanted to regain some sense of normalcy that had been missing in his life since becoming famous. "I really like life," Keaton stressed. "Doing things, having a normal life. So there was that."
As he admitted to The Hollywood Reporter in 2021, Keaton tends to get bored in his job pretty easily, hence why he doesn't like playing the same types of roles over and over (and why "Batman 3" never happened). "I'd blow my brains out if I had to play the same thing all the time," he told the outlet. "I don't think I'd be doing this anymore. First of all, people would have been so f***ing bored with me that it would have been over a long time ago." He then added: "I also lose interest pretty quickly, which is not necessarily an admirable quality." 
Michael Keaton returned in full swing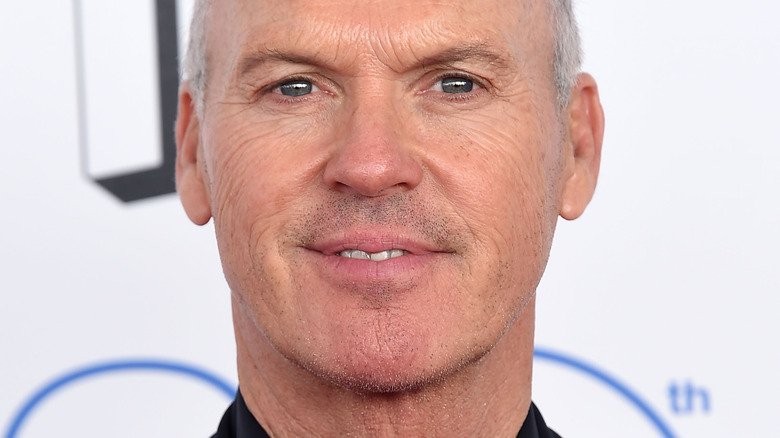 DFree/Shutterstock
When Michael Keaton did return to the acting scene, it was as if he never left. In 2014, the actor generated a lot of buzz when he starred in the critically acclaimed film "Birdman," which Peter Debruge of Variety called the "comeback of the century," and for which he received his first Oscar nod. He also earned rave reviews for his performance in "Spotlight", which swept through award season in 2016, including at the Academy Awards, where it won Best Picture. Meanwhile, Keaton also lent his acting talents to blockbuster films such as "The Founder," "Spider-Man: Homecoming," "Dumbo," and "The Trial of the Chicago 7," according to IMDb.
Most recently, Keaton starred in the Hulu original series "Dopesick," for which he won Best Actor at the Golden Globes and SAG Awards earlier this year, per NME. Per The Hollywood Reporter, Keaton is showing no signs of slowing down, as he is slated to reprise his iconic role as Batman in the upcoming DC film "The Flash." The movie, which stars Ezra Miller as the title role, is set to hit theaters on June 23, 2023.