This Is Really Why Michael Keaton Changed His Name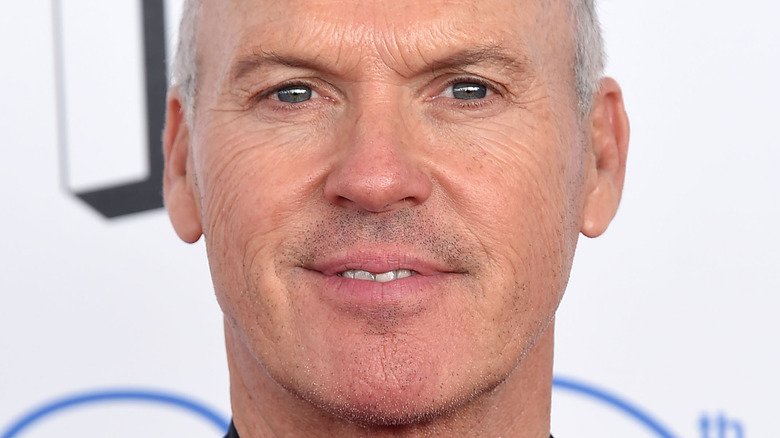 DFree/Shutterstock
Michael Keaton is widely known and beloved as one of the most dominant actors in the American film industry. After first making his big break as Bill "Blaze" Blazejowski in Ron Howard's 1982 comedy "Night Shift," Keaton went on to obtain a number of noteworthy roles that ended up transforming his career, per IMDb.
This led to a longtime and successful partnership with celebrated filmmaker Tim Burton starting in the late '80s, during which he starred as the iconic titular leads in "Beetlejuice," followed by Burton's "Batman" series. Most recently, he received a massive boost in popularity with his critically acclaimed performance of protagonist Riggan Thomson in Alejandro González Iñárritu's "Birdman" in 2014. For this role, he received his first Academy Award nomination. 
However, despite Keaton's widespread popularity and name recognition both in the United States and internationally, many fans may be shocked to know that Michael Keaton is not actually his real name. Like many other actors in Hollywood, Michael Keaton changed his name from a particularly recognizable one before making it big in Hollywood. 
Michael Keaton's real name was already taken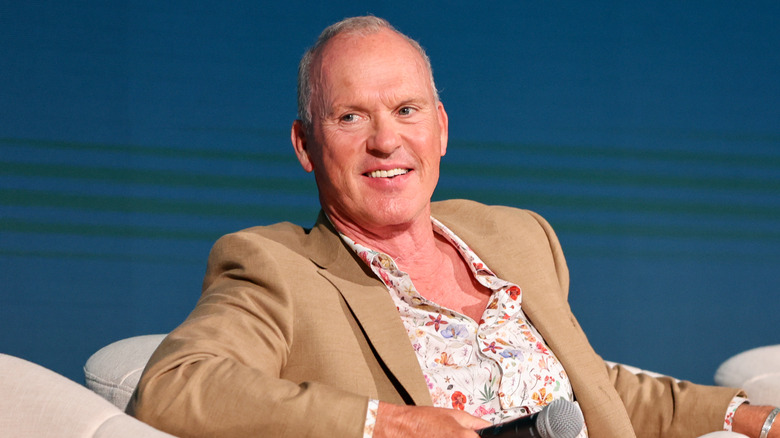 Matt Winkelmeyer/Getty Images
Unlike many actors who changed their names (especially in the earlier days of Hollywood) simply to stand out or because their birth names sounded unappealing, actor Michael Keaton was initially resistant to changing his name, but was essentially forced to do it because his birth name was already in the spotlight. 
Like singer Katy Perry, who adopted her stage name because her birth name Katheryn Hudson was obviously already taken by actor Katy Hudson, Keaton has a famous real moniker. Born Michale John Douglas, the actor had to change his name because there was already more than one "Michael Douglas" in the industry; one being the famous son of Kirk Douglas, and the other being the eponymous host of the long-running syndicated daytime talk show, "The Mike Douglas Show." The Screen Actors Guild, at the time the largest labor union representing film and TV actors in America, prohibited its members from sharing screen names, which has led to many adopting stage names.
In a 2012 interview with Grantland, Keaton spoke about how the entertainment industry told him he needed to change his name after he got his first real gig. "I did talk to Michael Douglas about [the name change]," he said. "At the time I didn't think it would matter. I got the gig, and they said, 'You've got to have another name.' And I was like, 'No I don't.' And they said, 'Yeah, you do. To join the union.'"
Michael Keaton found his stage name in the phone book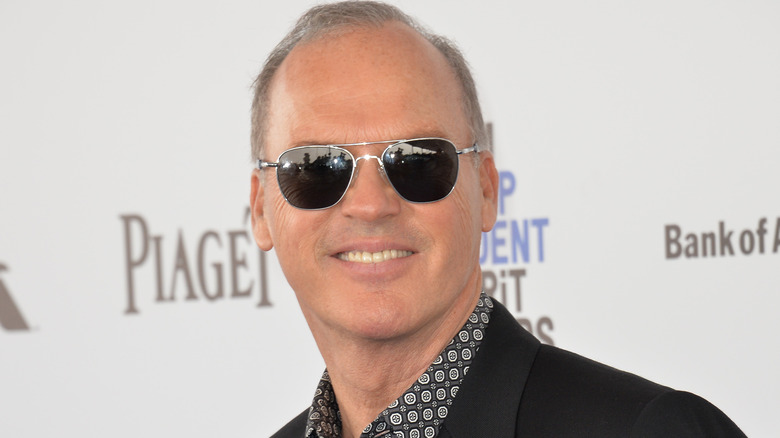 Featureflash Photo Agency/Shutterstock
Despite being a "huge fan" of celebrated actors Buster Keaton and Diane Keaton, Michael Keaton has said he did not change his surname to honor them. In a 2017 interview with Stephen Colbert, Keaton said he more or less selected the name randomly. "I was in the K's in the alphabet," he said. "I thought, 'It's close enough.' You know, 'How 'bout this? ... Phew! One of those moments." He elaborated on this in a 2015 interview with the Pittsburgh Post-Gazette, adding that he only ended up choosing Keaton because he landed on it in the phone book. 
"For awhile I considered calling myself Michael Murtaugh because I admired [baseball player] Danny Murtaugh so much," Keaton told the outlet. "But I thought that sounded almost contrived. And then I considered Keats, but that sounded pretentious. I was in the K's in the phone book when I thought of Keaton."
However, despite his fame as Michael Keaton, the "Dopesick" actor is now actually trying to use his birth name as much as he can. "I'm proud of my name," he told Colbert in 2017. "I'm trying to kind of ease it back in." Given the recognition both his stage name and birth name have all across the world, this may be a difficult task to achieve. Nevertheless, Keaton did change his name once, so it stands to reason he may just be able do it again.