John Cena Announced As Host Of Nickelodeon's 2018 Kids' Choice Awards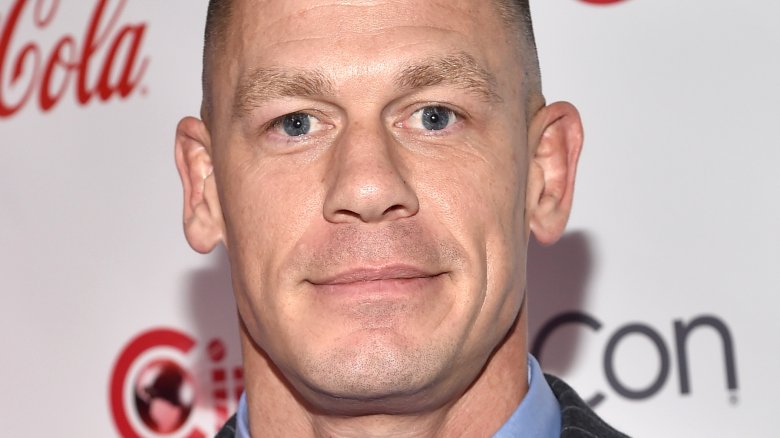 Getty Images
The professional wrestler and actor just took on a new gig: host of the Kids' Choice Awards.
E! News reports that John Cena will host Nickelodeon's 2018 Kids' Choice Awards on March 24, 2018. But it's not his first time running the show. Cena also hosted the awards show in 2017.
"It's an awesome show!" the Ferdinand star told the entertainment outlet. "It is like the thrill of being in a WWE show, which is the thing I enjoy the absolute most, and Kids' Choice Awards is that thrill and that experience. Nickelodeon's production value is amazing. Every show is just outstanding and what they do for the kids in the audience and the kids at home is spectacular. The show is for the kids and so designed for the audience absolutely and it's so fun. You get to be a big kid."
Cena, who proposed to fellow wrestler and E! reality star Nikki Bella in April 2017, also revealed that he's working with Nickelodeon to make the 2018 show bigger and better than ever. "I compare the Kids' Choice Awards to Wrestle Mania in a WWE environment, where Wrestle Mania is the biggest show of the year for WWE. Every year it's enormous and they go, 'Well, what are we going to do next year?' And somehow they outdo themselves every year. Kids' Choice is no different, and they knock it out of the park every year," he explained. "We're in the process of coming up with how we are going to do that again this year."
The 2018 Kids' Choice Awards is scheduled to air live from Inglewood, Calif. on March 24, 2018, at 8 p.m. ET.
While we wait to learn about the show's award nominees, read all about what John Cena was like before the fame.