The Reason Howard Stern Left America's Got Talent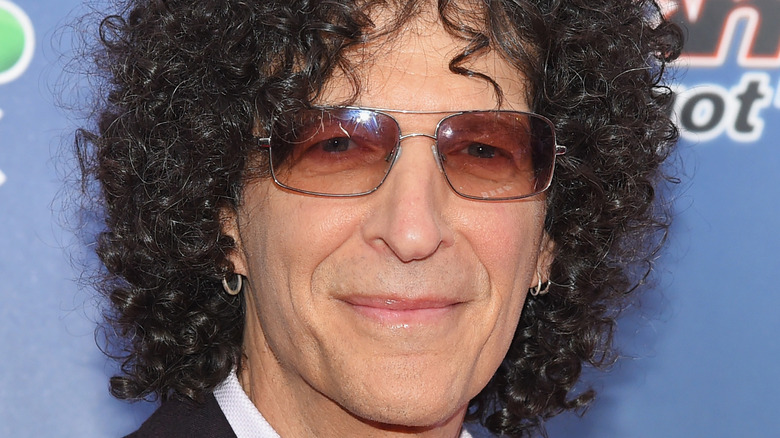 Michael Loccisano/Getty Images
We may receive a commission on purchases made from links.
Howard Stern may have never gotten a ticket to Hollywood on "America's Got Talent," but that didn't stop the radio personality from making it to the top of his career on his own. From radio shows to television to books, Stern has done it all.
Back in 1986, Stern came to prominence for his radio show, respectively titled "The Howard Stern Show." Known for its controversial and polarizing topics, Stern's show became so big it caught the eyes of the Federal Communications Commission which sought to fine the show for the "indecency" of the content, per CBS News. But the FCC coming for his show didn't stop the host. Instead, doubling down, Stern only continued to host his show and only grew bigger with his unfiltered opinions.
And it was those exact opinions from his radio show that caught the eyes of "America's Got Talent." A program that features good-natured talent with a mix of unfiltered ridiculousness, Stern and his opinions were the perfect fit for a new judge. With that, in 2012, Stern took his talent to television and joined the talent series as a judge. But like his other ventures, it wasn't long until Stern and his opinions outgrew "America's Got Talent" – with Stern leaving the show in 2015 — leaving fans wondering what really caused the outspoken judge to leave the panel. 
Howard Stern left America's Got Talent to focus on other aspects of his career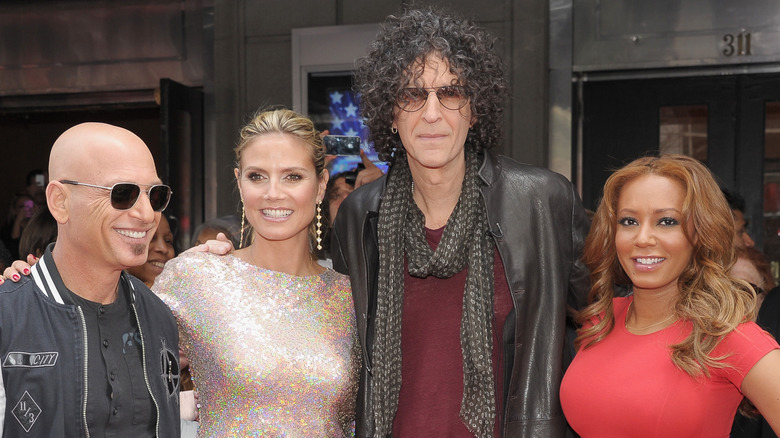 Michael Loccisano/Getty Images
After starring on "America's Got Talent" for four seasons, Howard Stern left the show to focus on other parts of his career that were beginning to take off.
"I'm going through my own career evaluation right now... In all seriousness, I've told you, I'm just to f***ing busy...something's got to give," Stern revealed on his radio show at the time, per E! News. "NBC's already asked me what my intentions are for next year, whether or not I'd come back, I kind of have told them I think this is my last season. Not I think, this is my last season," Stern confirmed. 
Stern continued to explain that he had to leave "America's Got Talent" because he simply couldn't do it all in his career. At the time, the then-judge was hosting his notorious Sirius XM radio show, and had received an offer on TV — that wasn't with "America's Got Talent," per the New York Post. While Stern loved his time on the talent show, the new opportunity excited him more and he simply realized he couldn't do it all. "I've been on there for four years. It's been fun. This year is the 10th anniversary, I think that's enough," Stern said. But while, at the time, the radio personality maintained there was no bad blood regarding his decision to leave, years later, he revealed there was more that led him to leave the show.
Howard Stern revealed that judging America's Got Talent was uncomfortable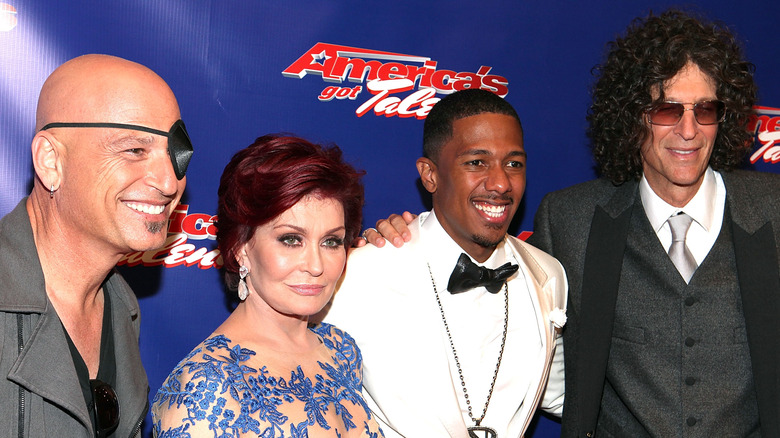 Manny Carabel/Getty Images
Almost four years after leaving "America's Got Talent," Howard Stern revealed in his book, "Howard Stern Comes Again," he has never felt as awkward as when he was a judge on the show.
While Stern wrote that he has done some "uncomfortable" things in his career from "dressing in women's clothing" to wearing "the Fartman costume on the MTV Music Video Awards" — none beat judging on "AGT." "Appearing unguarded and undisguised on 'AGT' might have been the most uncomfortable I had ever felt," Stern wrote.
And being uncomfortable with his former job didn't stop there. Following Stern's exit, Simon Cowell took over as the judge in his place. The radio personality was quick to decry the talent show and the judge who took his spot, after judge Gabrielle Union was let go. "How is it that freak Simon Cowell has orchestrated this? He has set it up that the men stay, no matter how old they are, no matter how fat they are, no matter how ugly they are, no matter how talentless they are," Stern said, per Entertainment Weekly. "He constantly replaces the hot chicks with hotter chicks and younger chicks. Which is so obvious." While Stern didn't delve further into the behind the scenes of the show, his opinions about the talent competition were obvious. Given his ongoing tirades — and the fact that he just left his pandemic bunker for the first time in two years — it's even more obvious that Stern will never return to "America's Got Talent."