Why Howard Stern Hated Being On America's Got Talent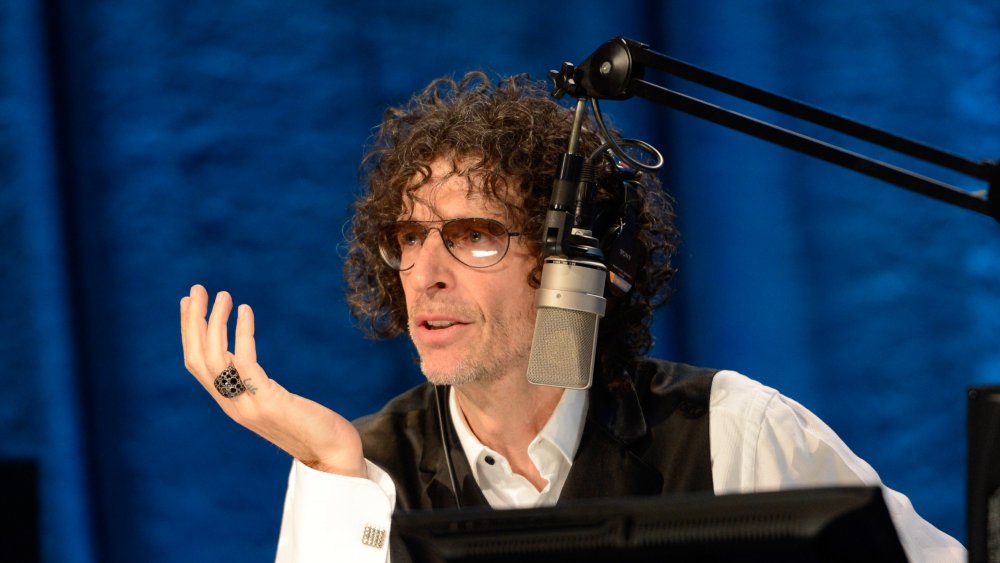 Kevin Mazur/Getty Images
Howard Stern has never been afraid to speak his mind. With 45 years in radio under his belt, the shock jock has made history with his unconventional interview style and on-air antics. In 2004, he brought The Howard Stern Show to the newly formed Sirius XM, and that decision has paid off big time. Not only is he one of the world's highest-paid radio hosts and has a staggering $650 million, per Celebrity Net Worth, but Forbes named him the eighth highest-earning celebrity in 2020. 
Additionally, Stern is no stranger to television or film. The idiosyncratic host brought his life story to the silver screen in his 1997 biopic Private Parts. And for four seasons, from 2012 to 2015, per USA Today, he had a short-lived judging stint on NBC's reality competition show, America's Got Talent.
It might have seemed that Stern enjoyed judging the show and its contestants — from magician comedians to puppeteers to operatic clowns singing Sia — but this was not necessarily the case. Although Stern supposedly made a cool $15 million from the show annually, he complained about how he was a wrong fit and how the series, which has cycled through more female than male judges, has a "boys club" culture. 
Curious to know what else Stern had to say about AGT? Let's take a look.
Howard Stern "hated every minute" of the show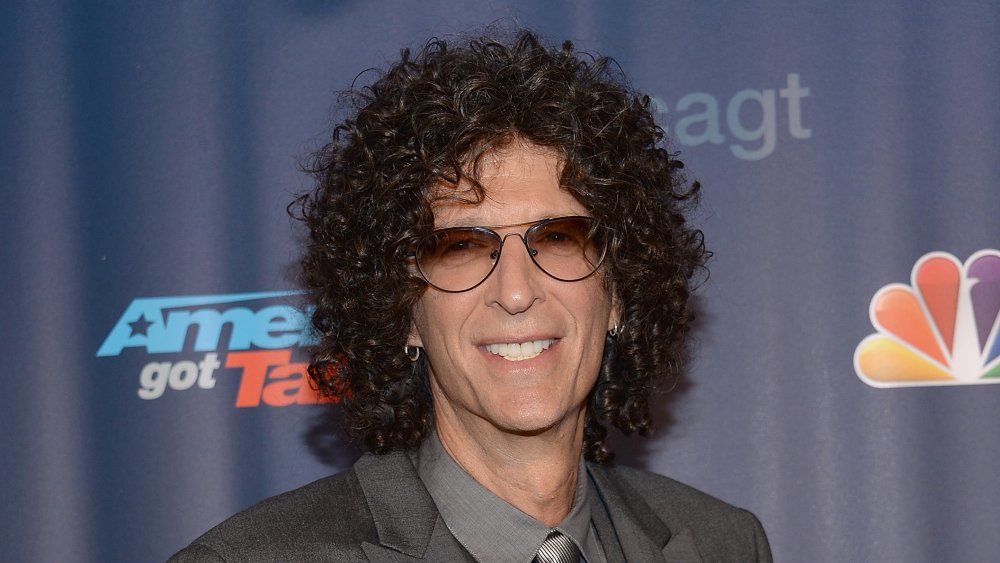 Dimitrios Kambouris/Getty Images
Wondering why didn't Howard Stern enjoy his cushy America's Got Talent gig? Apparently, he felt conflicted about his persona on the show. "I had a reputation as a stark-raving lunatic before that," he told The Hollywood Reporter. "I went from America's nightmare to Santa Claus. Literally, people were putting their kids on my lap." 
Stern elaborated on his mixed feelings when he sat down with longtime friend Jimmy Kimmel in 2015 (via Yahoo!), explaining how he "hated every minute" of the show and that the family-friendly style wasn't for him. "Here I am, Fartman, and to see me juxtaposed [within] a family show like that, was interesting to me," he said, adding he didn't like how he looked on camera. "I'm six-foot-five, and the cameraman was shooting up my huge nostrils," he quipped. "I had no good side."
But there were more issues than just personal ones. Stern has since slammed series creator Simon Cowell and the culture at the show, saying Cowell "orchestrated" NBC releasing judges Union and Julianne Hough from their contracts after the 14th season wrapped in 2019, according to Deadline. Here's what else Howard Stern had to say about Simon Cowell.
Howard Stern blasted Simon Cowell's decisions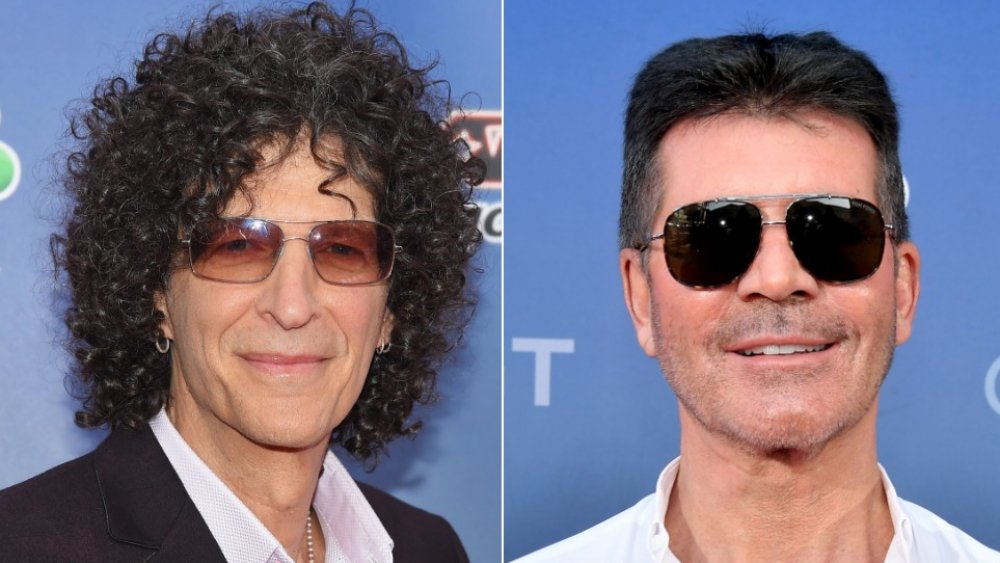 Michael Loccisano, Amy Sussman/Getty Images
There were deeper issues at play for Howard Stern with America's Got Talent, with the radio host alleging that Simon Cowell created a toxic atmosphere. "He sets it up that the men stay, no matter how ugly they are, no matter how old they are, no matter how fat they are, no matter how talentless they are," Stern said on his radio show, per USA Today. "What he [Cowell] manages to do on all his shows is he constantly replace the hot chicks with hotter chicks and younger chicks, which is so obvious."
Ousted judge Gabrielle Union backed up this sentiment with concerning allegations, claiming in one instance that nothing got done when, during filming, guest judge Jay Leno made a joke perpetuating Asian cultural stereotypes. Leno allegedly joked that Cowell's dogs "looked like food items at a Korean restaurant," Variety reported in May 2020. The actor alleged the crack got cut from the episode, and executives didn't raise the issue to the human resources department. It was Hough and Gabrielle Union's last season.
Stern also questioned why judge Howie Mandel is still on the show. "I like Howie, he's doing a fine, serviceable job, but why don't they change him?" he said, per USA Today. "And why don't they change Simon? This is the ultimate example of a boys club."
Yep, we think it's safe to say Stern won't return to AGT anytime soon.