Would Chris Rock Ever Get Married Again?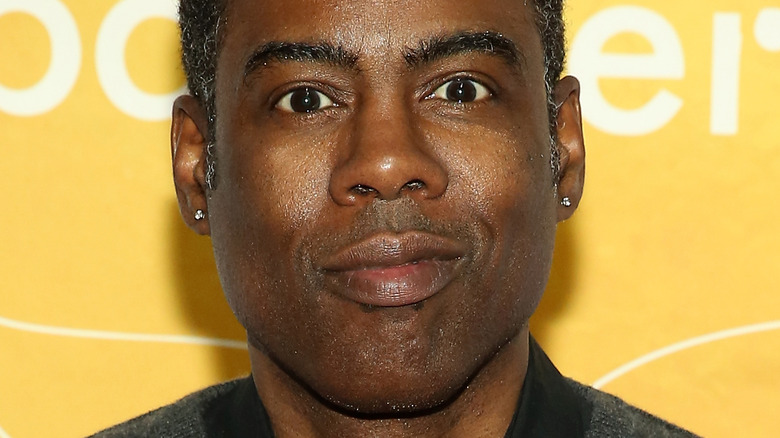 Monica Schipper/Getty Images
Nothing lasts forever. And after 19 years of marriage to his wife Malaak Compton-Rock, Chris Rock is opening up about whether he would ever get down on one knee again.
Marrying in 1996, Rock and Compton-Rock met two years prior when the up-and-coming comedian crashed an award show that Compton-Rock was attending, per Essence. And for the two of them, it was love at first sight from that moment on. "It was an attraction. I was with someone and she was with someone, but we talked and we hit it off," Rock explained. Two years later, the two tied the knot and by 2004 had welcomed two children together — Lola Simone and Zahra Savannah.
Yet while these two were happily married, that didn't stop the rumors from swirling. In 2010, rumors began circulating that the two were divorcing due to Rock cheating and fathering a child with his mistress, though both Rock and Compton-Rock denied the allegations at the time, per People. Despite said allegations, however, the rumors became fact, in part, when headlines revealed that the Rock's were officially divorcing in 2014. Now, years after the divorce, Rock opened up about one of the hardest times in his life, and whether he would ever remarry following his divorce.
Chris Rock won't remarry following his marriage to Malaak Compton-Rock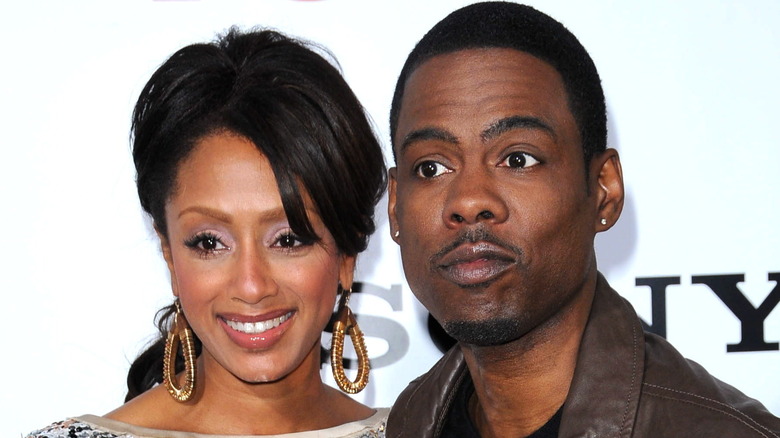 s_bukley/Shutterstock
One year after finalizing his divorce, Chris Rock opened up about that time in his life and what it took for him to start over — and whether or not restarting his life includes remarrying.
Laying it all out on the table, Rock said that because of his own actions, he would never get married again, even if it "would cure AIDS," according to Entertainment Tonight. During a comedy show following Rock's divorce, he revealed that part of the reason for his and Malaak Compton-Rock's failed relationship stemmed from his inability to be faithful. "I was a piece of s**t," Rock said, explaining that he got away with infidelity and poor decision-making simply because he was rich and famous. 
But that doesn't mean Rock believes the way he behaved was acceptable. In fact, despite his own actions leading to his and Compton-Rock's divorce, he explained he only tries to find the positive in the situation. "I asked myself, 'Do I want to be angry for a year?' It's not a cool place to be. It's not healthy," Rock said. "Getting divorced, you have to f**king start over. You get to reset. It's not a breakdown, but something in your life broke down."
Chris Rock only has respect for his ex-wife following their divorce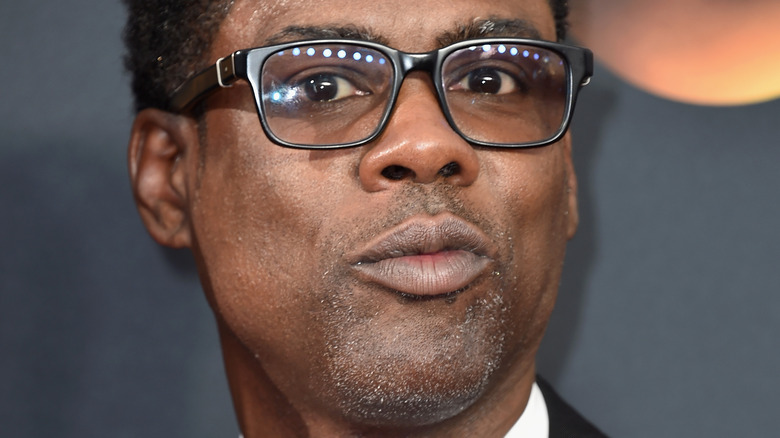 Alberto E. Rodriguez/Getty Images
While Chris Rock's relationship with Malaak Compton-Rock didn't work out — and the star will not remarry in the future — that doesn't mean there's any bad blood between the former couple. In fact, Rock has reduced how often he talks about his former marriage in his comedy shows for the sake of his family. "It's not fair. I have a mic, she doesn't. God forbid people are bugging her in the supermarket. That's not cool. I'm going to have to see her at weddings and graduations," Rock told Rolling Stone (via Entertainment Tonight).
But while Rock has no plans to remarry, the star has been in relationships since his split with Compton-Rock. Immediately following his divorce, Rock began dating actor Megalyn Echikunwoke, though the two broke up after four years together, in 2020. Following that relationship, the comedian began dating actor Lake Bell, and the two are reportedly still going strong, with sources saying Bell keeps Rock in "a good mood" — and that's something Rock has always tried to find following his divorce. "People usually find that peace in a horrible time. Why does that have to be? Maybe I can find God without being in shambles," Rock told Rolling Stone (via Page Six). "Maybe I can reach a higher plane spiritually without being in a near-death experience."