Ranking The 2018 Critics' Choice Awards Best To Worst Dressed Stars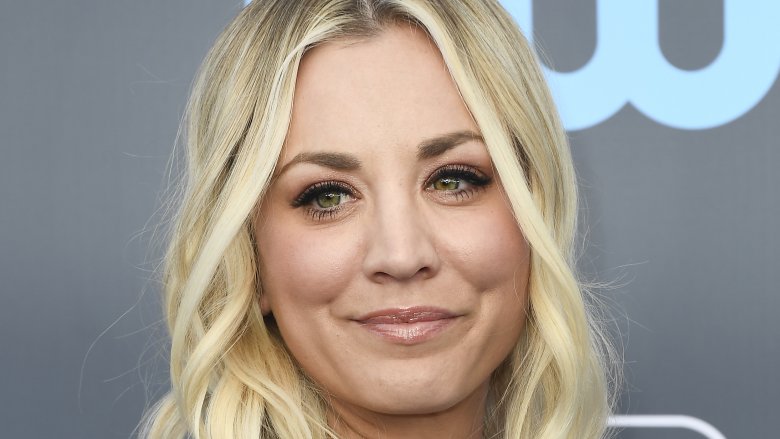 Getty Images
The 2018 Critics' Choice Awards was the first televised awards show following the Golden Globes, where almost every star wore black and accessorized with a Time's Up pin. Now, celebs are mixing color back into their style and making statements that are more sartorial and less about sexual misconduct. Here are the red carpet moments, from best to worst ... and boy, did they get bad.
Jaimie Alexander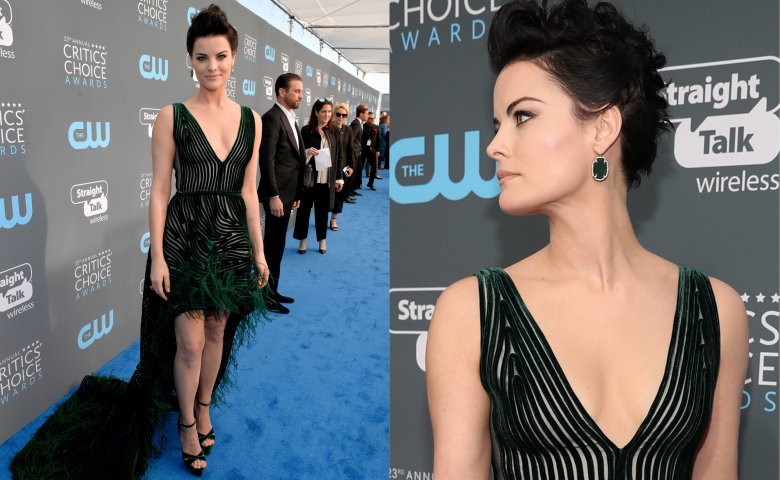 Getty Images
Look at Jaimie Alexander's face. She knows she's killing it. This deep green, almost black sheer number with a deep V-neck, high-low hem, and feathered trim could easily be too much on someone else, but The Blindspot star owns it, sold it, bought it back, and owns it again with a combination of understated makeup, simple accessories, a messy updo, and a ton of confidence. We are not worthy.
Angelina Jolie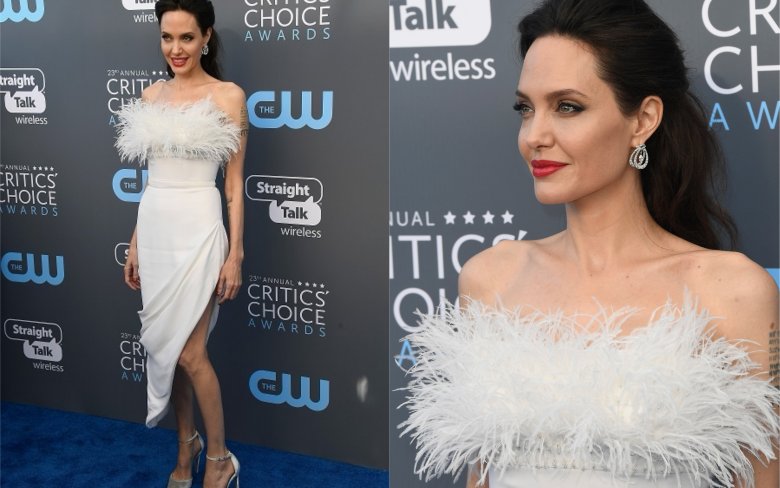 Getty Images
Though Angelina Jolie usually opts for black, as she did at the Golden Globes and countless other times, this time she went white-hot, but kept the feathers that she sported at the 2018 Globes. This strapless number shows off a number of her tattoos, and its whimsy is complemented by a classic updo, diamond earrings, and Vargas-girl makeup. There's a reason Jolie is Hollywood royalty. You're looking at it.
Jessica Chastain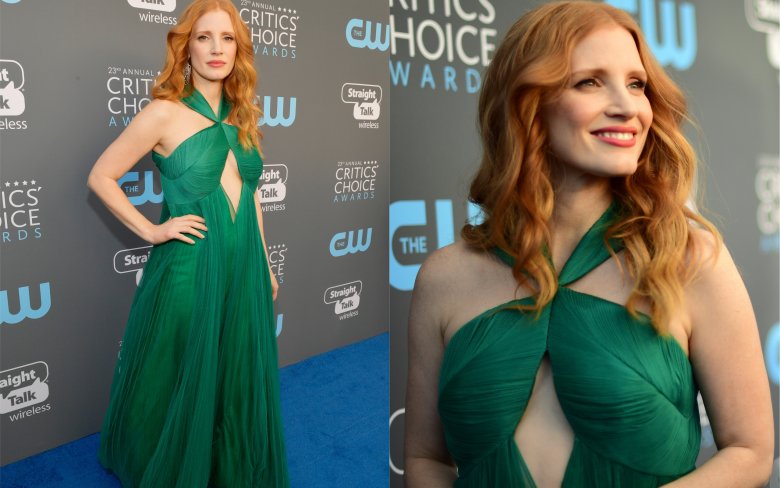 Getty Images
Jessica Chastain knocking it out of the park on a red carpet is barely news because she's always swinging for the fences. Her loosely waved red hair looks gorgeous with this emerald number, and her cut-outs up the va-va-voom factor, while the halter neck shows off her toned shoulders.
Mary J. Blige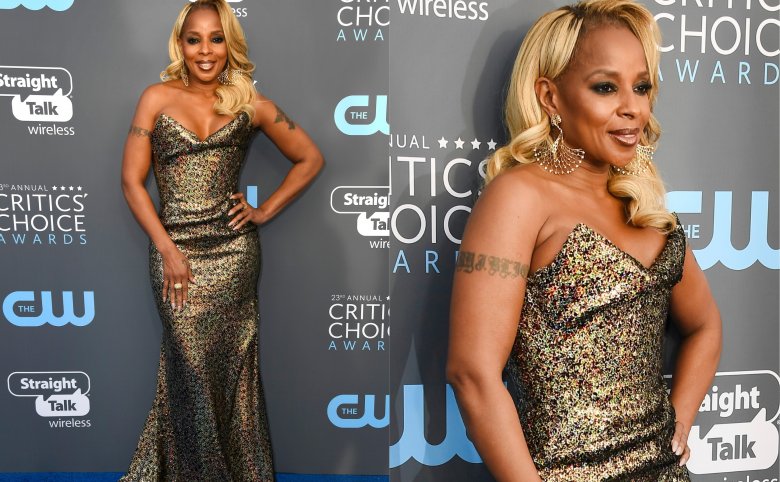 Getty Images
Move over Bruno Mars, because Mary J. Blige has the real 24K magic now. The Mudbound star and singer is living proof that you cannot have too much gold. Her sparkling gown is ridiculously flattering on her shapely bod, and her earrings, her heels, and her even lip gloss are all beyond dazzling, and her gorgeous skin and blonde hair all up the karats.
Laura Dern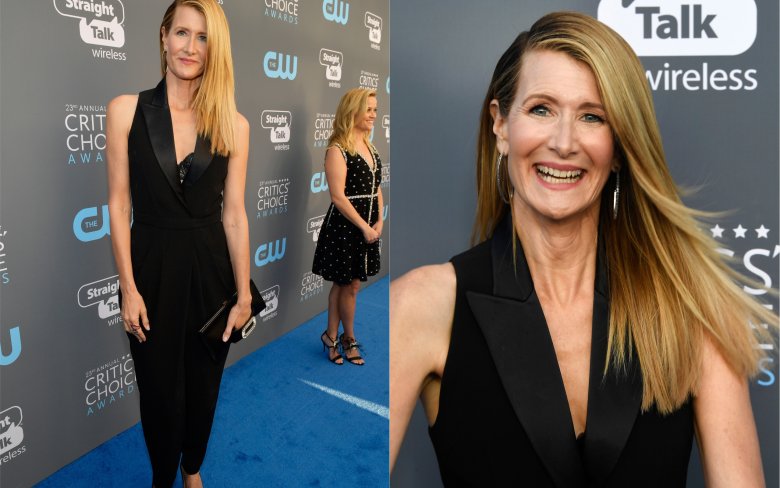 Getty Images
Hot dern — er, damn! Laura Dern seems to be channeling Jennifer Aniston by sexing up a basic black jumpsuit with a hint of bra, a stunning side-part, hoop earrings, and heels. Love those shiny lapels, too. Work!
Mary Elizabeth Winstead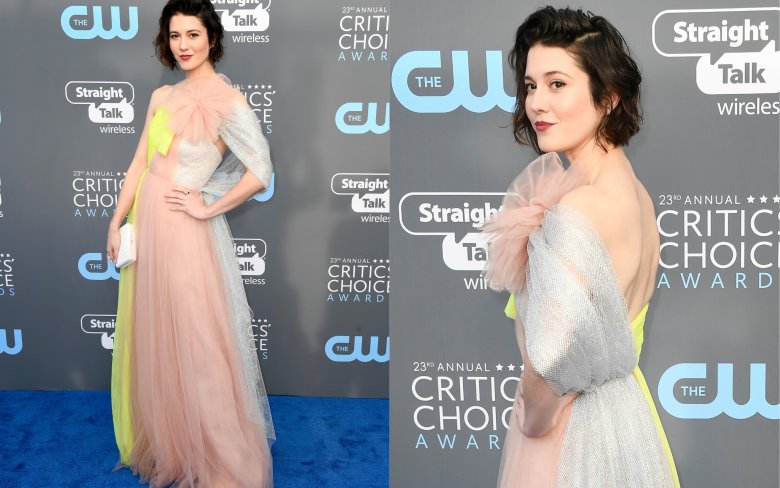 Getty Images
Mary Elizabeth Winstead picked a polarizing dress that people are either going to love or hate. We happen to love it: the neon yellow combined with the peachy-nude and white panels is a risk, but it was one worth taking. Her classic makeup, strategic bedhead, and quiet confidence sell this.
Samira Wiley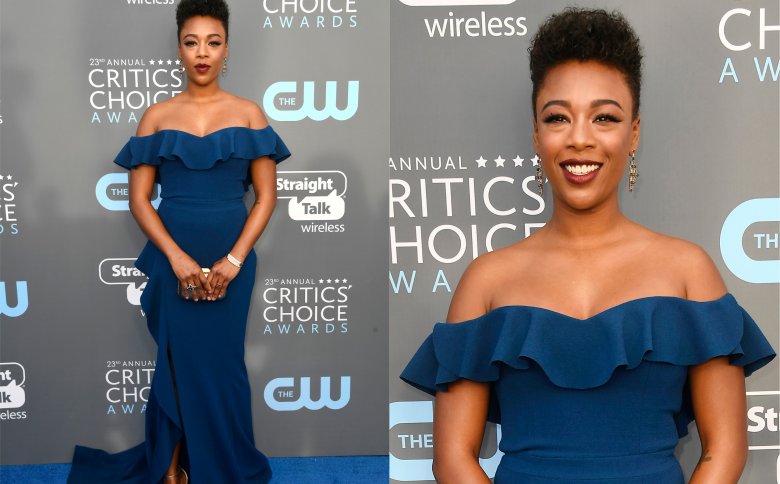 Getty Images
Samira Wiley looked stunning and elegant in this ruffled, slightly ruched yet simple navy number, accented by dangly earrings, lush lashes, and a berry lip.
Laurie Metcalf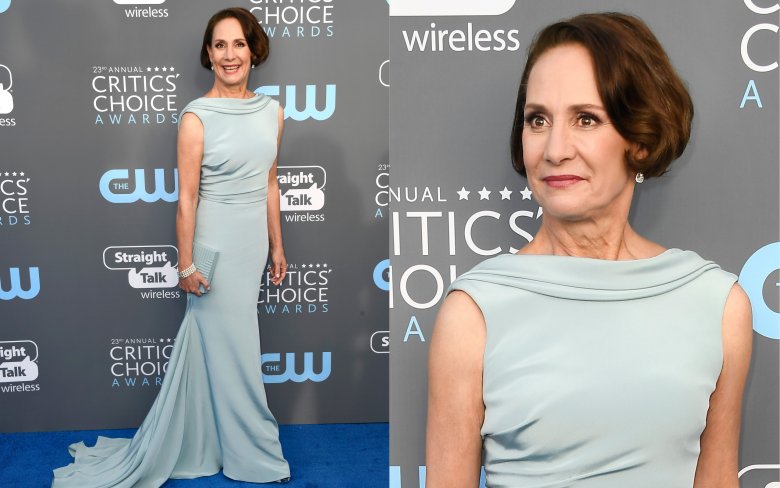 Getty Images
Simple, elegant, stunning: Laurie Metcalf looks incredible in this pale grey-blue number from Cristina Ottaviano.
Chrissy Metz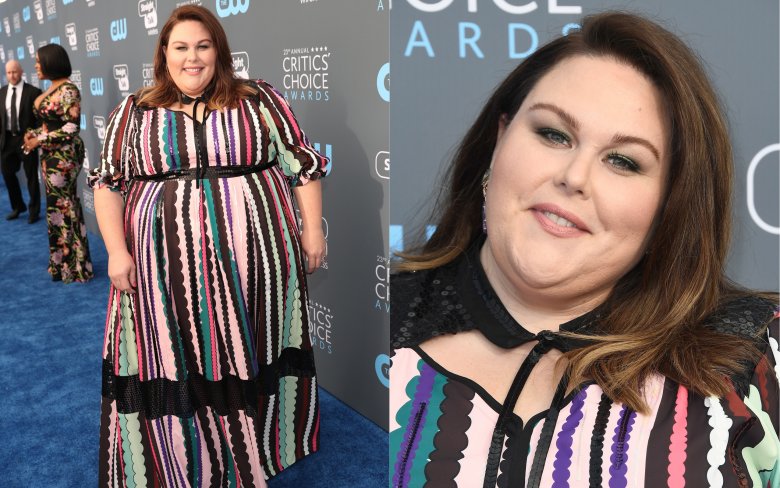 Getty Images
Ok, honestly, how cute is Chrissy Metz? The This Is Us star brings several pops of a color in a fun print, a sequined belt at the waist, an on-trend tied choker, and glowing skin. She's having so much fun, and that's the point.
Olivia Munn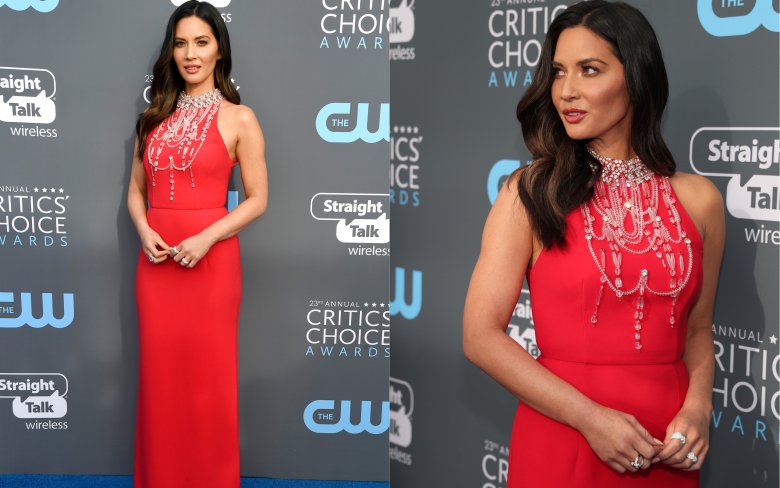 Getty Images
Host Olivia Munn makes a statement in bold red and a heavily jeweled neckline. It'd be easy to overdo a gown like this, but her simple hair, glowing makeup, and subdued accessories (she's sporting some rings, but that's it) keep this more pretty, less pageant.
Jessica Biel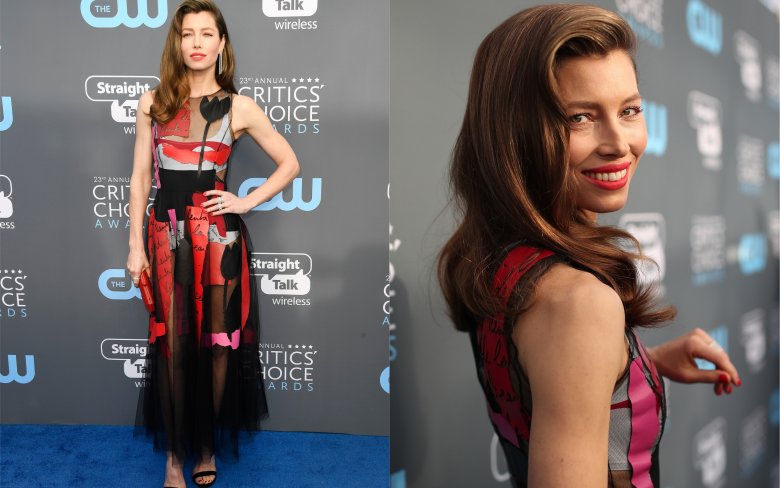 Getty Images
Sporty, glamorous, sexy, and somehow still a little understated: this semi-sheer Oscar De La Renta dress suits Jessica Biel perfectly.
Heidi Klum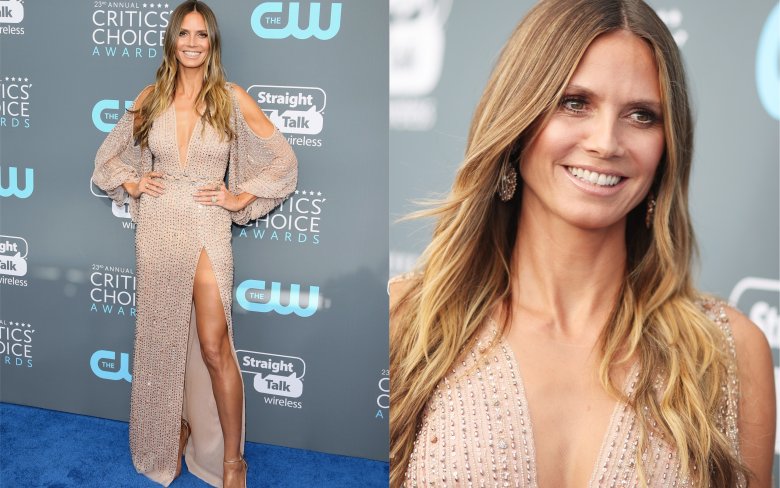 Getty Images
Heidi Klum looks good in the nude ... shades, that is. Her ombre hair and honey brown eyes are accented beautifully by this sparkly, low-cut, cold-shoulder, high-slit gown.
Greta Gerwig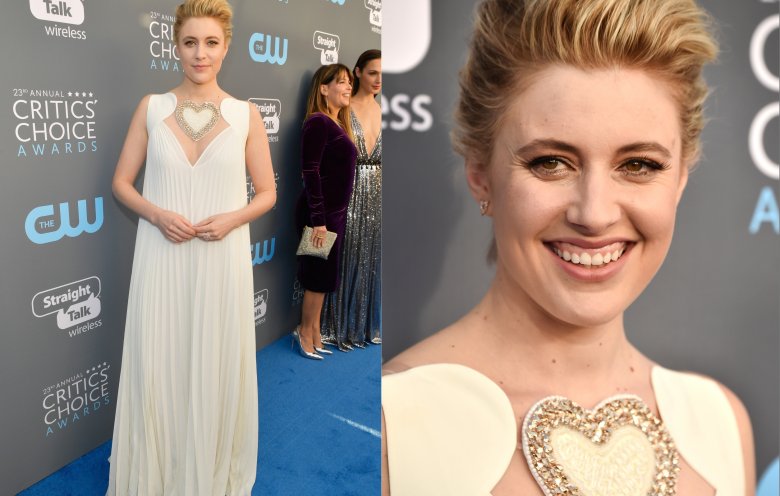 Getty Images
Following an all-black, somewhat somber Golden Globes, Greta Gerwig comes back in all white with a lot of love. Cute!
Diane Kruger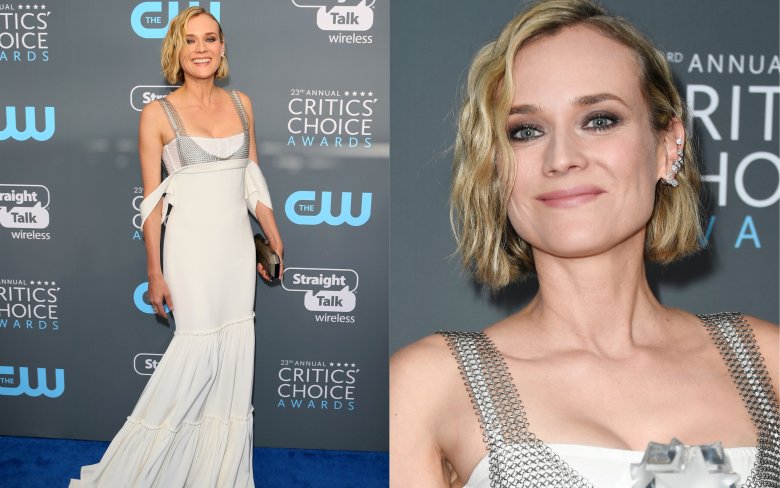 Getty Images
The beachy waves in that bob. The metallic touches on the Vera Wang dress. The subtle ruffles. Mostly though, what makes Diane Kruger look so incredible here is her smile. She's never looked happier. For that, Norman Reedus, we thank you.
Gal Gadot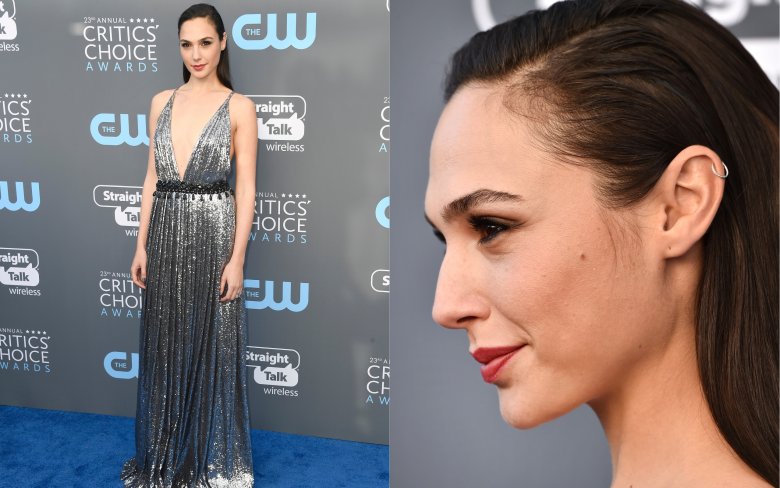 Getty Images
Gal Gadot looks wonder-ful in this sequined silver gown with a black bejeweled waistline.
Sarah Hyland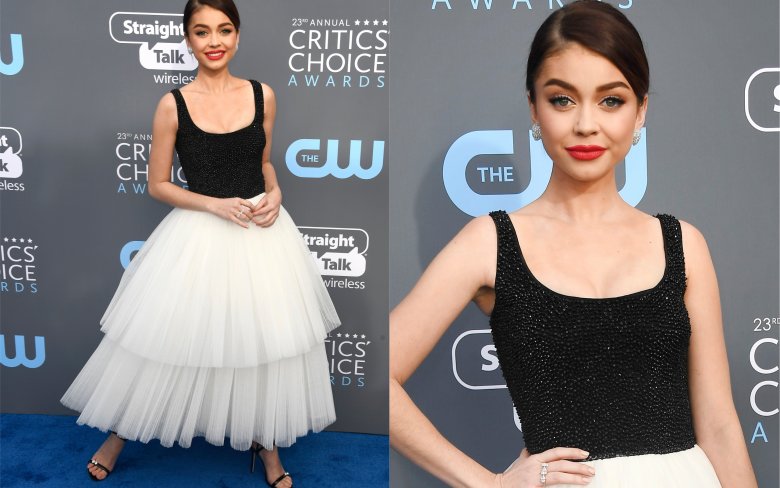 Getty Images
Modern Family star Sarah Hyland looks like a modern princess. Her hair, makeup, and jewelry are all classic, while her tiered black and white dress are very 2018 Cinderella — in the best way.
Susan Kelechi Watson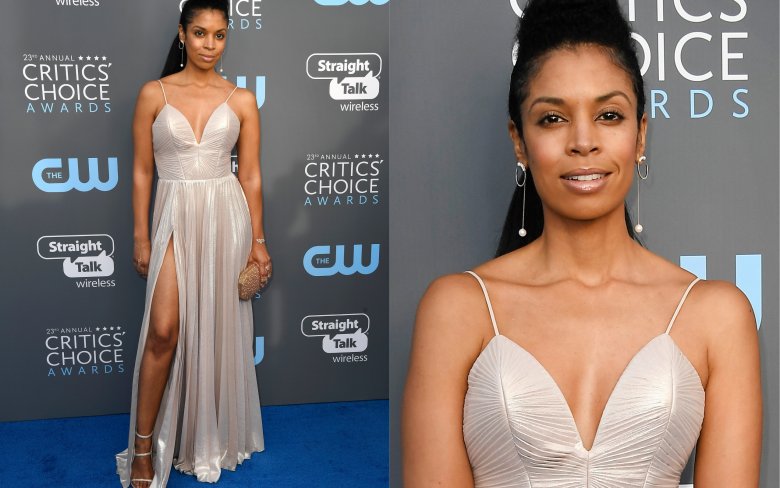 Getty Images
This Is Us star Susan Kelechi Watson is pretty as can be in this pearl number, complemented by drop pearl earrings and an Angelina-style show of leg.
Betsy Brandt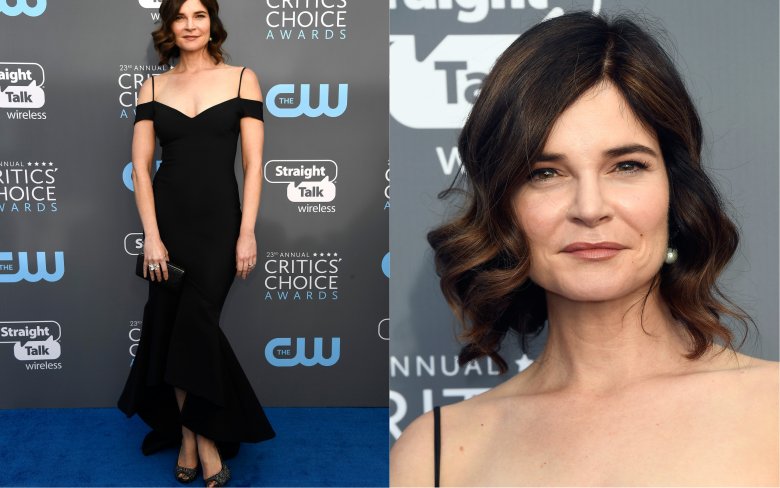 Getty Images
Breaking Bad star Betsy Brandt looks oh so good in this black mermaid gown, complete with some of the best heels of the night.
Allison Janney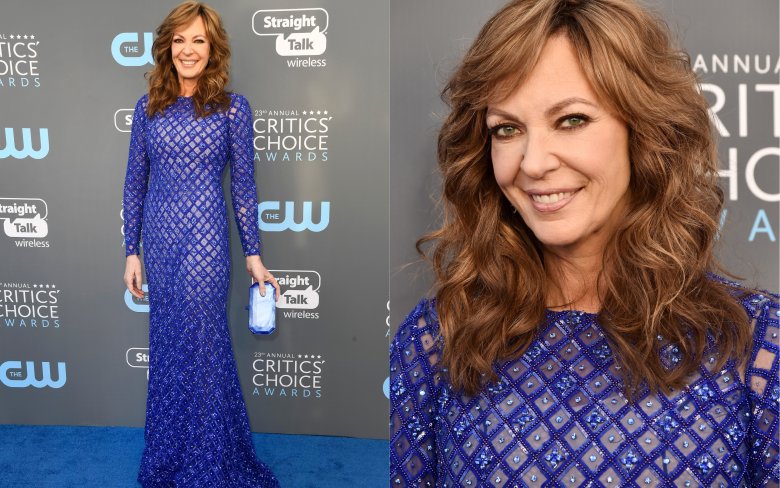 Getty Images
I, Tonya star Allison Janney earned a gold medal for this glittery cobalt gown with matching clutch.
Alison Brie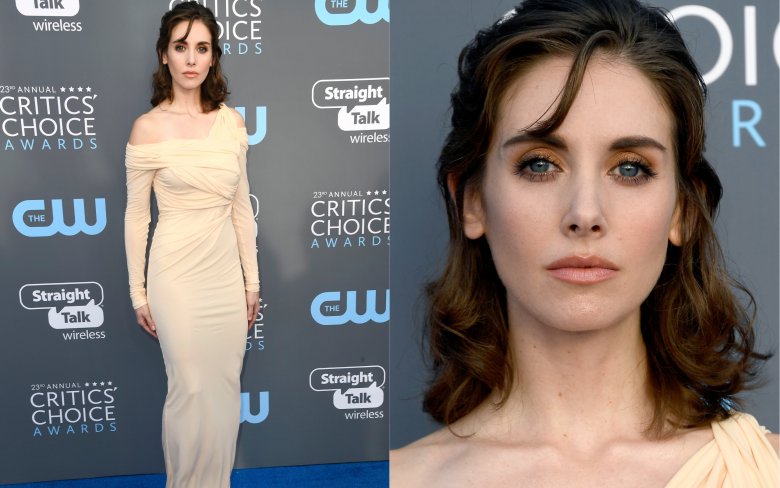 Getty Images
Alison Brie keeps it simple and stunning in an off-the-shoulder cream gown and warm, smoky eyes.
Natalia Dyer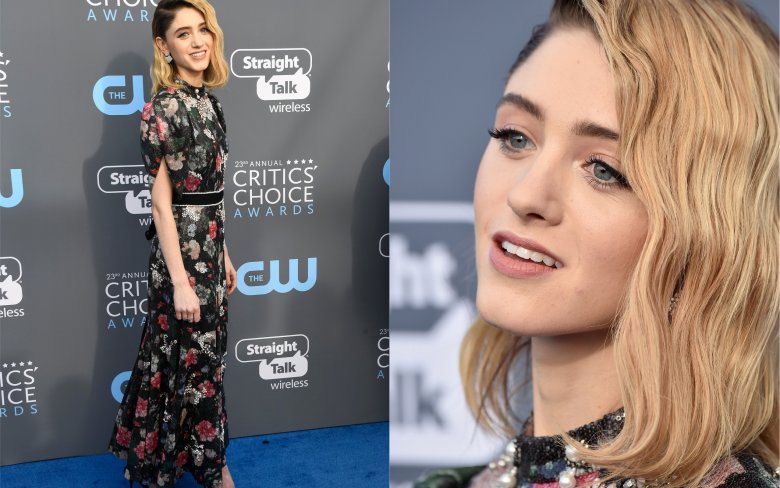 Getty Images
The Stranger Things starlet looks lovely in a beaded floral frock with coordinating shoes.
Mary Steenburgen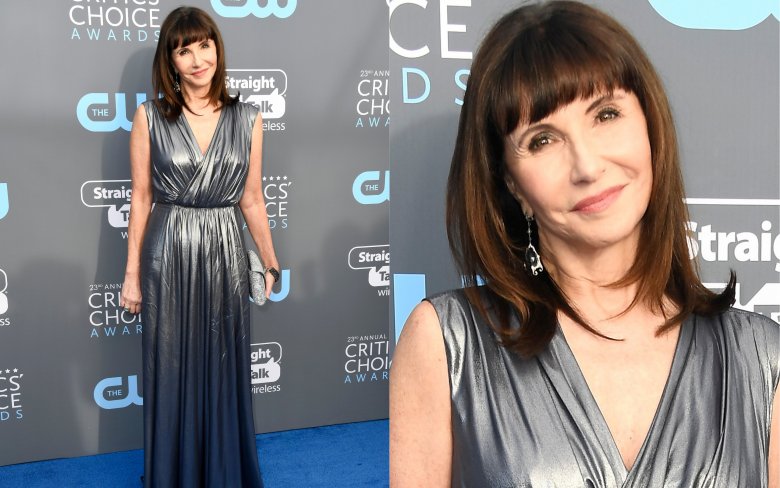 Getty Images
Mary Steenburgen stuns in a simple gunmetal surplice gown and coordinating earrings.
Kaley Cuoco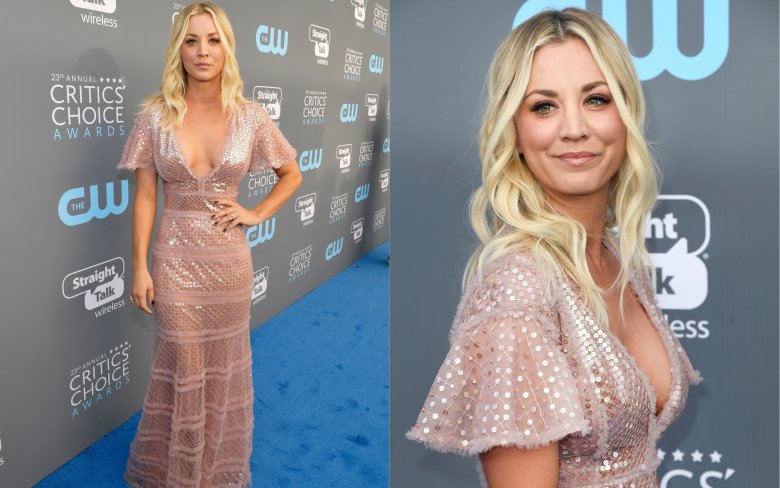 Getty Images
Kaley Cuoco is pretty in pink! The Big Bang Theory star glows in this sequined, low-cut number. The horizontal elements of this design have the potential to be unflattering, but not on her because it's tailored perfectly.
Emilia Clarke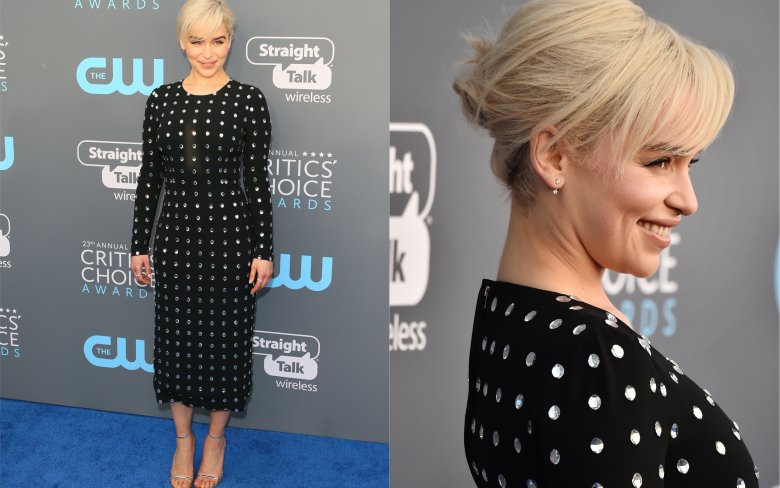 Getty Images
Emilia Clarke's jeweled black dress is both simple and whimsical, and she's wise not to overdo it with her accessories, opting instead for simple stud earrings and silver heels.
Leslie Mann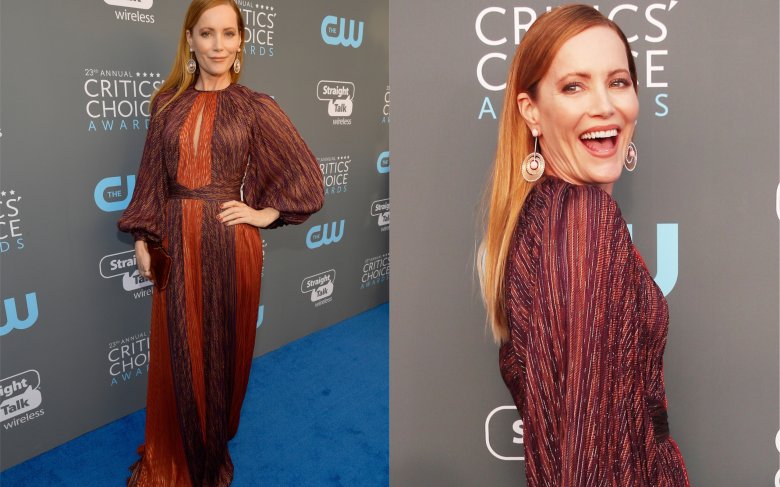 Getty Images
Leslie Mann glows in this burgundy and rust number, which complements her strawberry blond hair and bronze lips beautifully. Bonus? It looks both flattering and super-comfy thanks to the flowing skirt and sleeves.
Octavia Spencer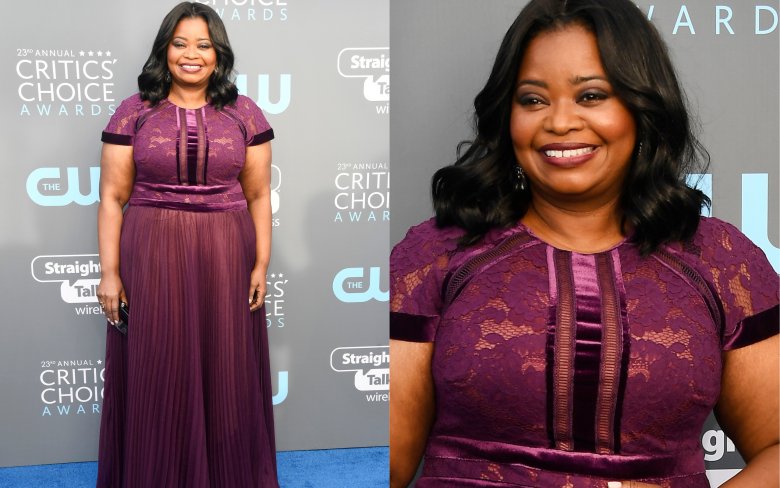 Getty Images
This color is plum perfect on Octavia Spencer, but the combination of textures is a bit distracting. That said, how gorgeous are her hair, makeup, and smile?
Alexis Bledel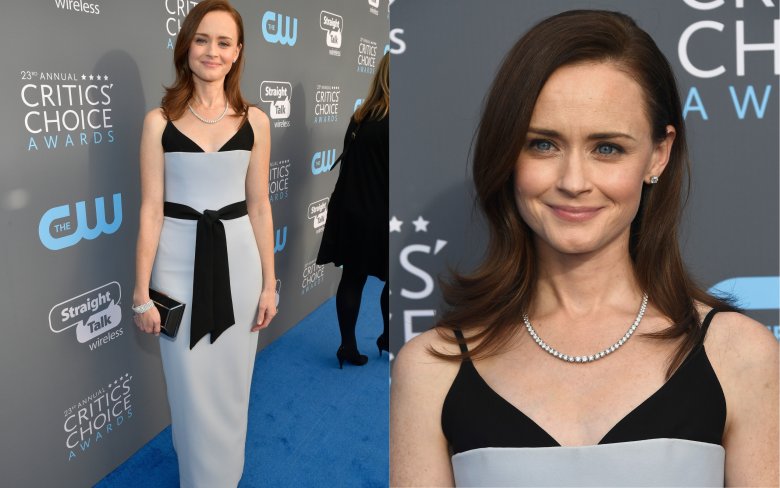 Getty Images
The slightly ill fit of Alexis Bledel's bodice, combined with pointy heels, prematurely ages the preternaturally youthful star.
Rachel Brosnahan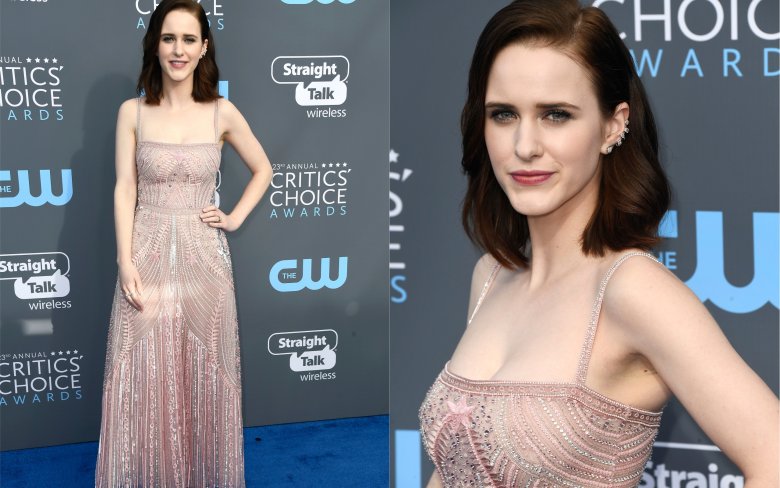 Getty Images
The blush shade and beading of The Marvelous Mrs. Maisel star Rachel Brosnahan's dress is beautiful, but the skinny straps look slightly dated.
Yara Shahidi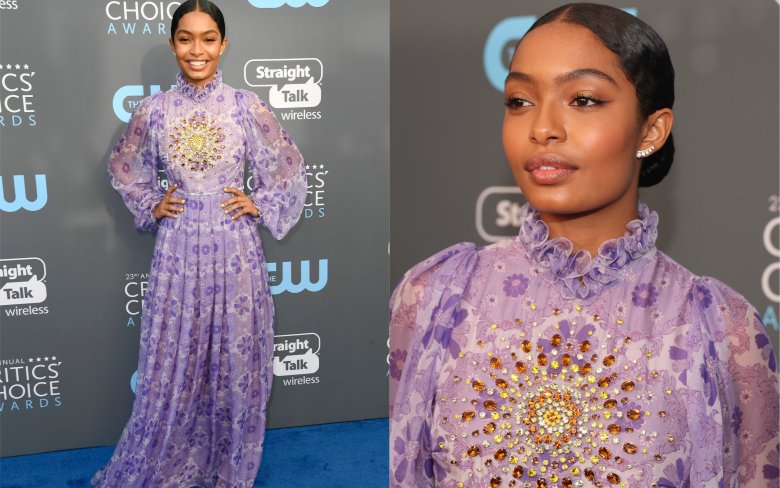 Getty Images
Yara Shahidi's bright smile salvages this otherwise too-busy look: the high, ruffled collar, the jewels, the purple, and the print all would be interesting individually, but are overwhelming together.
Elisabeth Moss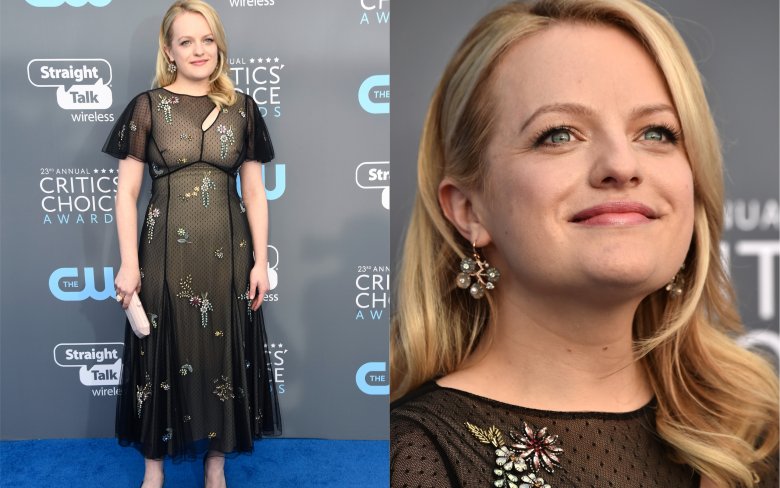 Getty Images
The awkward length, the awkward seams, the awkward print — Elisabeth Moss' stunning hair and makeup can't polish this dumpy dress.
Zoe Kazan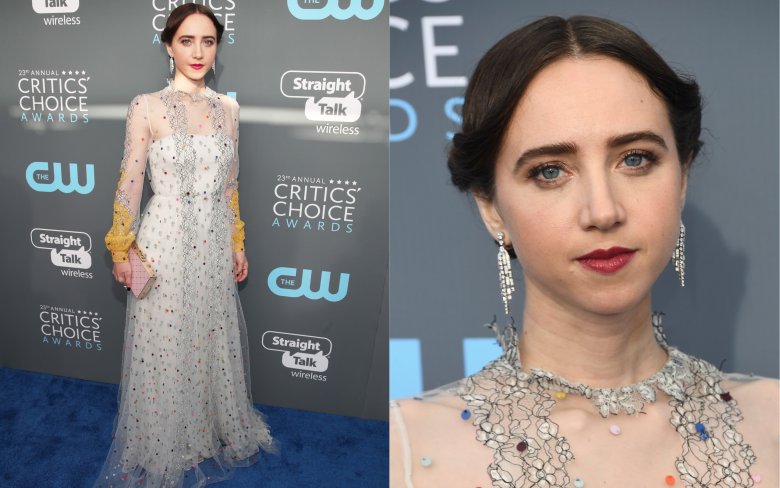 Getty Images
Zoe Kazan is adorable, but this dress has too many elements to possibly work together: too much overlay, too much yellow in the sleeves, too much floral lace. Combined with her somewhat stiff-looking hair, it's just too much.
Emma Roberts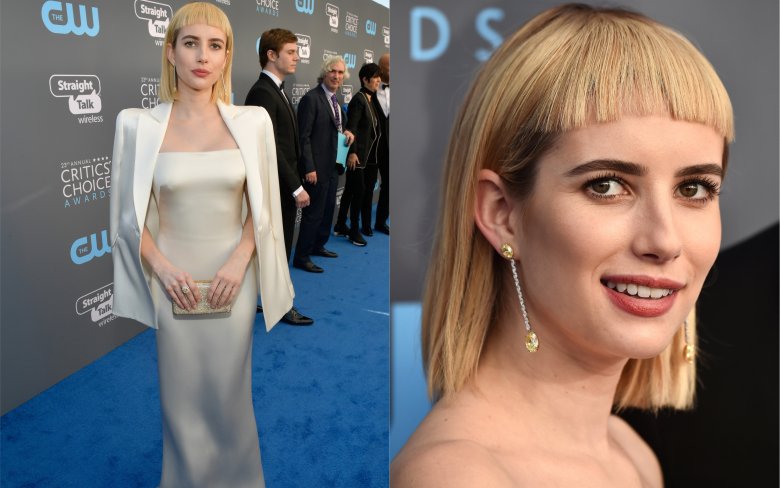 Getty Images
Emma Roberts' awkward seams on her chest combined with her bowl-cut bangs ruin what would otherwise be a simple, chic style.
Haley Bennett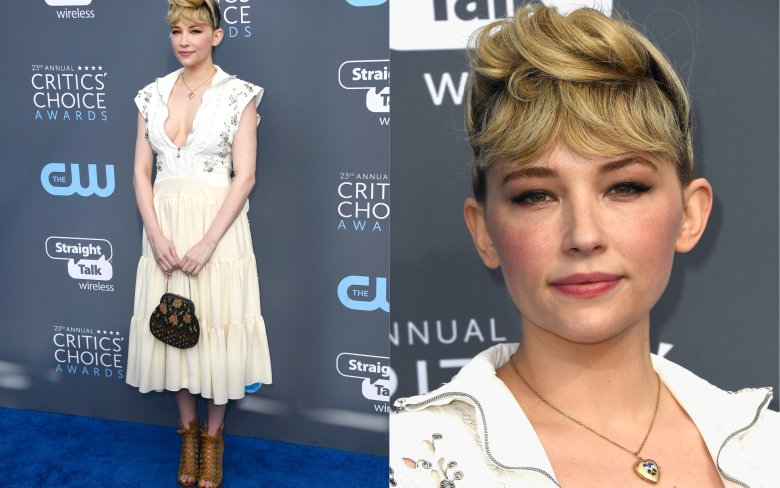 Getty Images
Haley Bennett looks like she's headed to a picnic in Iowa in July, not an awards show in Los Angeles in January.
Reese Witherspoon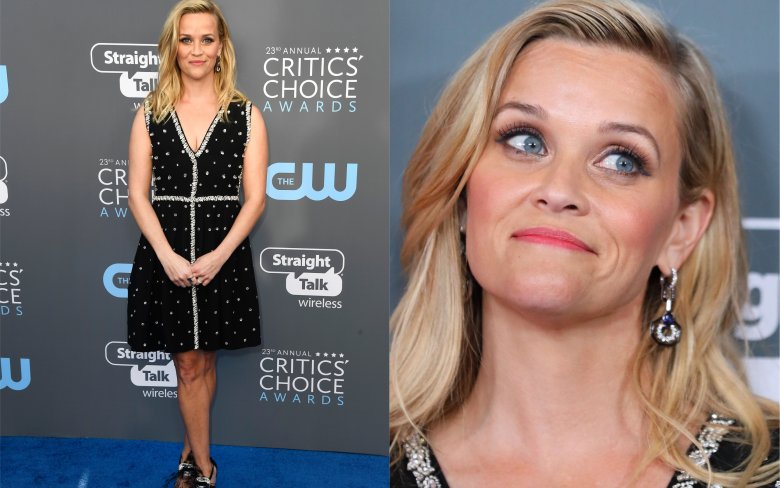 Getty Images
Reese Witherspoon's hair and makeup are lovely, but her A-line dress is ill-fitting and appears oddly stiff on her petite frame.
Margot Robbie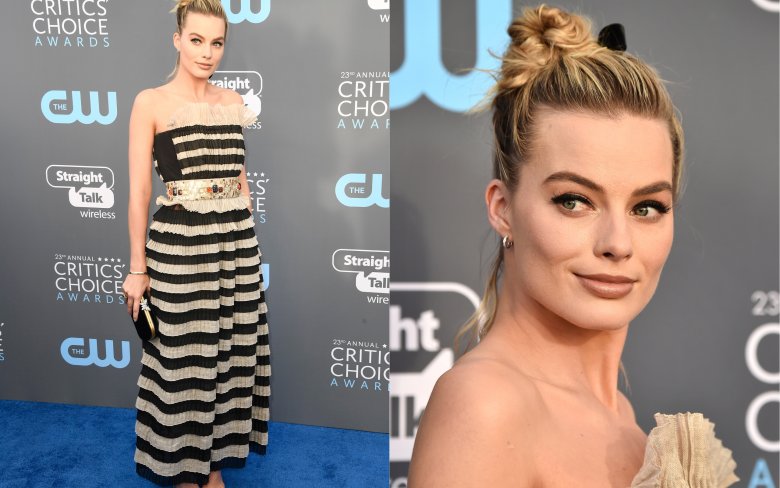 Getty Images
Looking at this outfit gives us an idea of how Nancy Kerrigan may feel if she ever sees I, Tonya. It's exceedingly challenging to make Margot Robbie look bad. That said, she seemed to try quite hard to do so with this jumpsuit number: The ruffles, the horizontal stripes, the ultra-wide legs — even the bejeweled waistline can't save it.
Kate Bosworth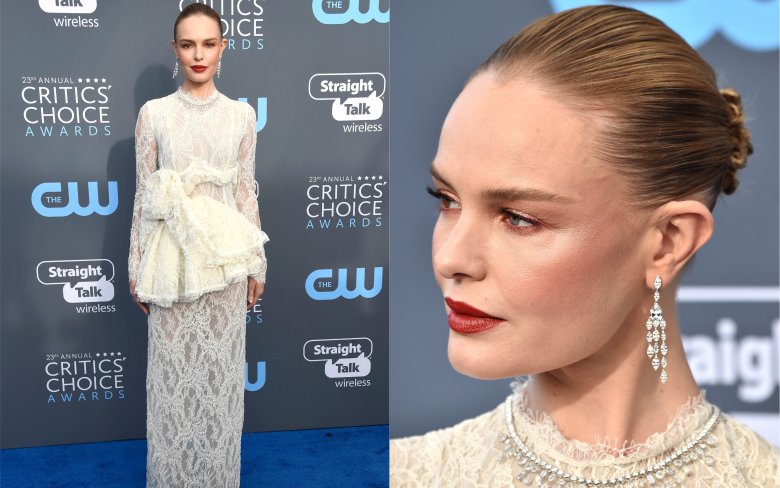 Getty Images
The awkward quasi-peplum waist on Kate Bosworth's lace number gives the impression that she stained whatever is underneath it and grabbed a table runner to conceal the mark.
Allison Williams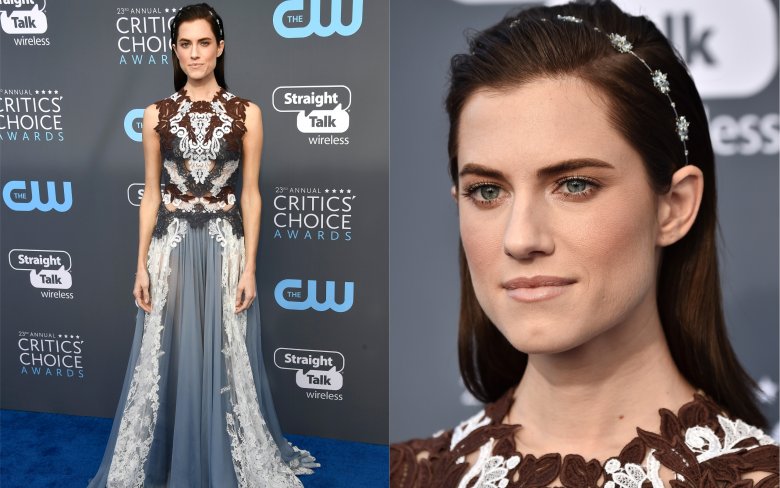 Getty Images
Wondering why your grandma has been in such a bad mood lately? Ask her if she's missing an afghan. We may have found it on Allison Williams.
Kiernan Shipka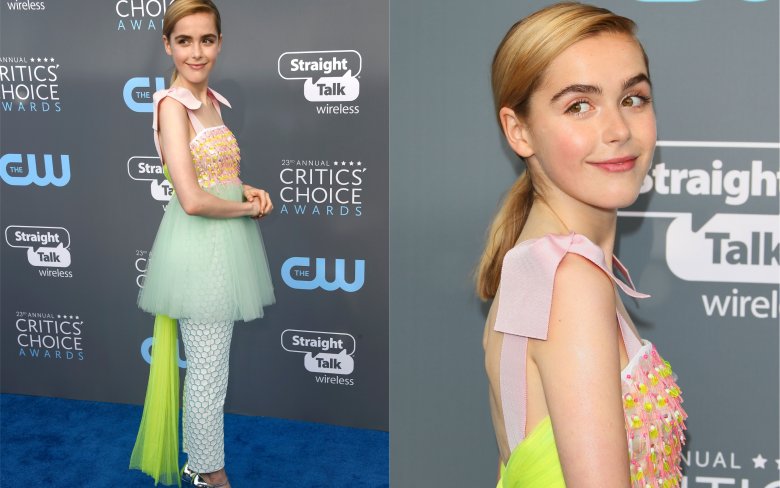 Getty Images
The lime green tale. The scale print pants. The pink beaded, tasseled top. The tulle. Eighteen-year-old Kiernan Shipka's outfit looks like something a mermaid-obsessed first grader would make in art class.