What We Know About Billy Gardell's Weight Loss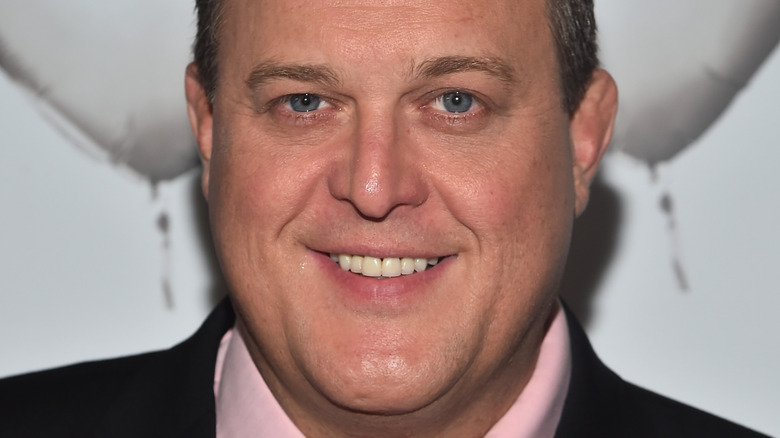 Alberto E. Rodriguez/Getty Images
"When you are a fat guy in Hollywood, you either play the bad guy, a cop, or a neighbor," actor and comedian Billy Gardell once lamented during an interview with Reuters about the entertainment industry's tendency to typecast their talent. "I am humbled to be, at this weight and this age, in Hollywood and working with this team. I can't wait to go to work every day," he gushed about his brand new role as "Mike" on CBS' "Mike and Molly," a sitcom wherein he meets his future girlfriend at an Overeaters Anonymous group. "We are fat. The show is funny," he gushed. "Everyone else on TV is 82 lbs...This is a show where viewers can say 'I look like that' rather than 'I'll never look like that.'"
But as the old saying goes, never say never. In September 2022, Gardell made headlines when he debuted a much sleeker physique during the Season 4 premiere of "Bob Hearts Abishola," another sitcom in which Gardell's character finds love — only this time it's with a nurse who cares for him after he suffers a heart attack. But how and why did Gardell lose the weight? The answer just might surprise you.
Billy Gardell developed Type 2 diabetes
Health is wealth.
Following the Season 4 premiere of "Bob Hearts Abishola," many fans took to Twitter to discuss Billy Gardell's dramatic weight loss transformation. "Billy Gardell's weight loss over season 1-4 of Bob hearts Abishola is crazy fammm" one user wrote. Meanwhile, another penned, "@BillyGardell holy crap dude, you look incredible. Great work on the weight loss looking like a future james bond."
According to Gardell, however, the transformation had zero to do with his physical appearance and everything to do with his health. "At first I developed Type 2 diabetes," he revealed during an interview with ET host Kevin Frazier. "But then COVID hit and when they punched up all the markings that made you 'at risk,' I had all of them except 'over 65.' I had a full bingo card," he joked about his plight. And that's when he decided to make a change for good! "I'm fighting middleweight these days, I'm down to 212!" Gardell declared proudly."[It's been] a long journey." But what did that journey look like exactly? Here's what we know.
Billy Gardell had weight loss surgery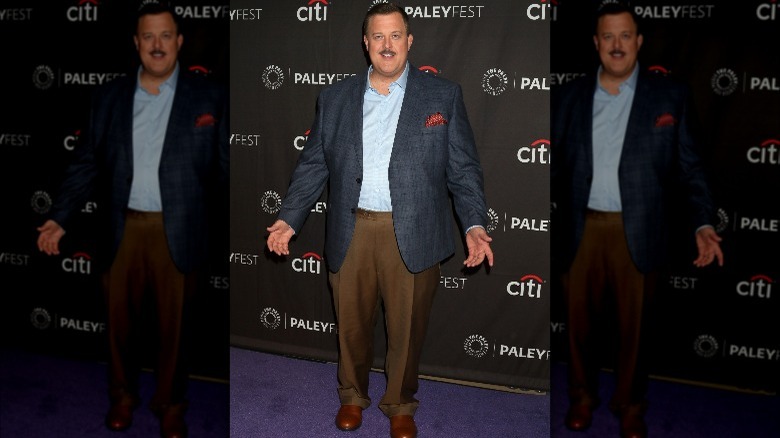 Kathy Hutchins/Shutterstock
Billy Gardell lost 130 pounds after going under the knife.
"I went and had that weight loss surgery," Billy Gardell confessed during an interview on The Rich Eisen Show. "Which I'm not telling anybody they should do that. That was just what I needed to do because I had gotten so big. It hurt to exercise" he carefully added. "And so I did it. I did everything they told me to do and I follow it daily and it's just it's a new way of life," he said matter-of-factly about the transformation. Still, Gardell was adamant that even after having the surgery losing that kind of weight was no easy feat. "It's weird. The fatty brain is still in there. Like I'm a constant hostage negotiator between my little tiny stomach now and my brain," he explained. "So I still have to do that but it's been such a gift man. I feel like I'm free." Congrats to Gardell for achieving his goals!