Mariah Carey Reportedly 'Happy' Following Weight Loss Surgery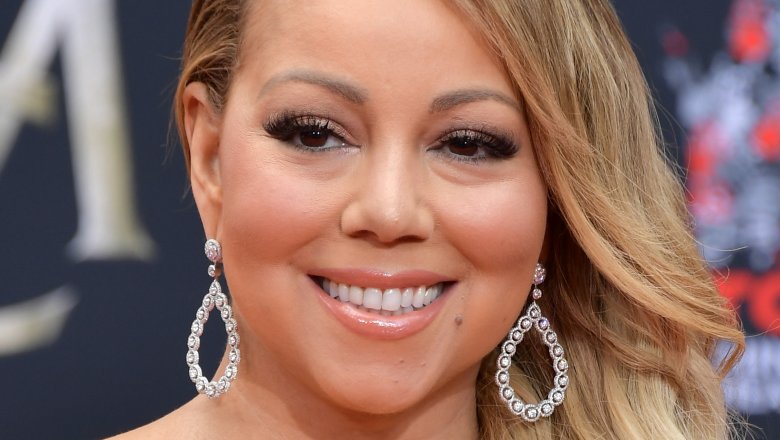 Getty Images
The "We Belong Together" diva is embracing change.
According to an Entertainment Tonight exclusive, published on Thursday, Nov. 9, 2017, Mariah Carey is happy, healthy, and looking toward the future after undergoing gastric sleeve surgery in September.
"She's happy with this new chapter in her life," a source told the publication, adding that the "Always Be My Baby" singer is not only feeling great following her weight loss procedure, but is also in a better headspace after parting ways with her manager, Stella Bulochnikov. "Mariah is less stressed now."
Another insider revealed that the R&B icon has often felt insecure about her weight, revealing, "She always fluctuates and it makes her upset but it's hard for her to manage." As ET reported in 2016, Carey was "working hard" and maintaining a "bleak diet" to manage her figure. "If someone doesn't say something to me [about my weight] then I'll just not think about it," she said at the time. "I'm not obsessed with that that way."
We're just glad to hear that Carey is in a good place in her life. As Nicki Swift previously reported, the "Hero" songstress recently opened up about her life-long struggle with low self-esteem in August 2017. "I just feel like I am a regular human being and I deserve the same respect as anybody else. I have always had low self-esteem, and people do not recognize that," the 47-year-old told Page Six. "I can't measure what type of respect I deserve — I really can't."
And the last year in particular was certainly not the easiest for Carey. After calling it quits with fiancé James Packer in October 2016, she kicked off 2017 with her notoriously disastrous New Years Rockin' Eve lip-sync debacle. Since then, she has been involved in an on-and-off relationship with boyfriend Bryan Tanaka, her E! docuseries Mariah's World wasn't renewed for a second season, and her home was burglarized of $50K worth of accessories in October.
While we wait to see what's next for the Grammy winner, read up on the rise, fall, and resurgence of Mariah Carey.