Is Bruce Willis Close To His Oldest Daughters?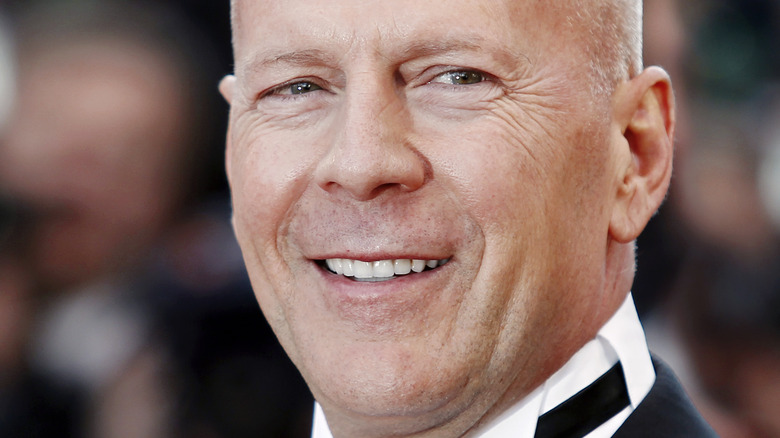 Andrea Raffin/Shutterstock
Bruce Willis and Demi Moore were one of Hollywood's biggest power couples back in the '80s through the late '90s. Per ET, the actors first met at the movie premiere of "Stakeout" in 1987 and started dating shortly after. They were married in Vegas just four months later and welcomed their first child, Rumer, in 1988. After having two more daughters together — Scout and Tallulah, born in 1991 and 1994, respectively — Willis and Moore announced that they were separating. They parted ways in 1998 after 12 years of marriage and filed for divorce two years later.
Despite their failed marriage, Willis and Moore remained on good terms and were excellent co-parents to their three kids. In a previous interview with Rolling Stone, the "Die Hard" actor said that he and Moore made the conscious decision to stay friends after realizing they have a "lifelong commitment" to their daughters. "We're very close," he said of his ex-wife. "We have three children whom we will continue to raise together, and we're probably as close now as we ever were." 
Indeed, the two remained close even as Willis remarried to model Emma Heming in 2009 and later started his own family with her. But what of his relationship with his older daughters? Is the actor close to Rumer, Scout, and Tallulah? Let's take a look.
Bruce Willis has a great relationship with his daughters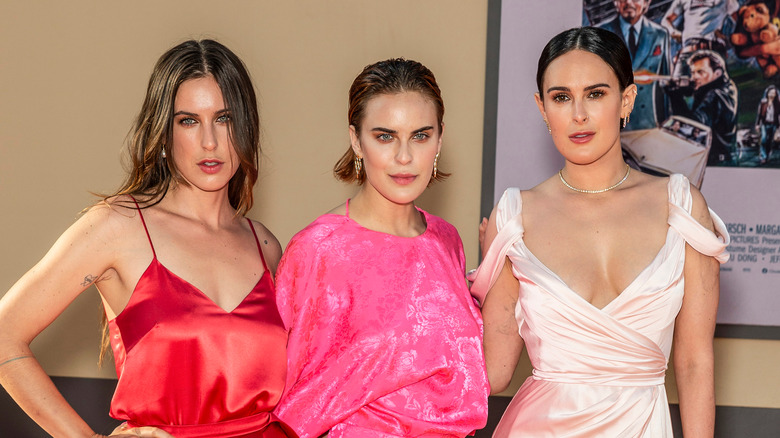 Ovidiu Hrubaru/Shutterstock
While Bruce Willis has remained elusive about the nature of his relationship with his oldest daughters, it has become apparent that the "Sin City" actor shares a tight-knit bond with them. Rumer Willis, his eldest daughter, has spoken of their closeness as she dished what it's like to have Bruce as a parent. While making an appearance on "Access Live" in 2018, Rumer — who has also delved into acting herself — shared a side of her dad that not many of his fans may know. "The last couple of times I did a show, I just saw him crying. Like, 'You made me cry.' And it was just so sweet," she said. "Because I feel like people see him, and he's used to being this kind of action-hero macho man, and to see him crying is so sweet and tender." 
Following his separation from Demi Moore, Bruce remained a present and active father to their three children. He was as hands-on as he could be and, according to Rumer, worked hard to raise his older children in a loving and stable environment. "I'm so thankful and grateful that my parents made such an effort," she told Larry King in 2015. "They always made an effort to do all of the family events still together and made such an effort to still have our family be as one unit as opposed to two separate things, which I think really made an impact."
His aphasia diagnosis brought them even closer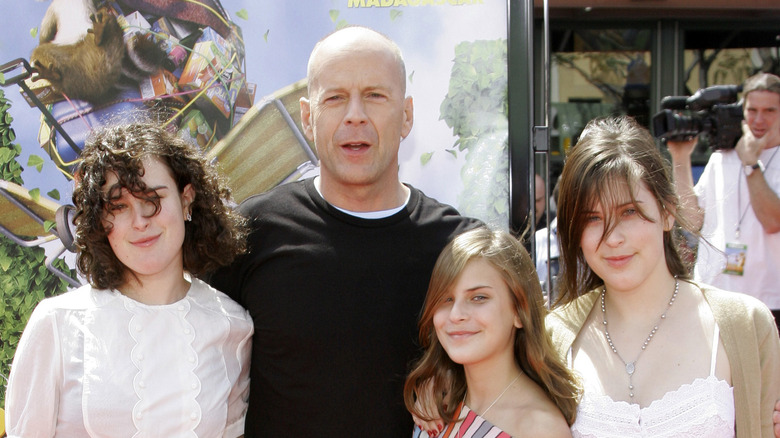 Tinseltown/Shutterstock
Early this year, fans of Bruce Willis were shocked after his family announced that he was retiring from acting due to his aphasia diagnosis. The condition, they said, "is impacting his cognitive abilities," and as a result, Bruce would need to step away from his decades-long career "that has meant so much" to the actor. "This is a really challenging time for our family, and we are so appreciative of your continued love, compassion, and support," his family announced last March. "We are moving through this as a strong family unit."
In the wake of his diagnosis, his daughter Rumer turned to social media to post the sweetest tribute to the actor. "I love you Daddio, to the [moon] and back," wrote Rumer on Instagram. "Thank you for teaching me to be so silly. I love laughing with you." Meanwhile, her sister Scout thanked fans for all their love and support for their father. "Thank you all for showing up with so much tenderness and stunning love for my daddio and my whole family," she said (via People).
According to a source who spoke to Closer Weekly, Bruce's recent health struggle has only brought the actor even closer to his family, most of all his five children, as it allowed him to spend more time with them. "The whole family is surrounded by love," the source also said. "And Bruce is still very much there with huge bear hugs and those bright green eyes, beaming with love."