Who Is Jack Black's Wife, Tanya Haden?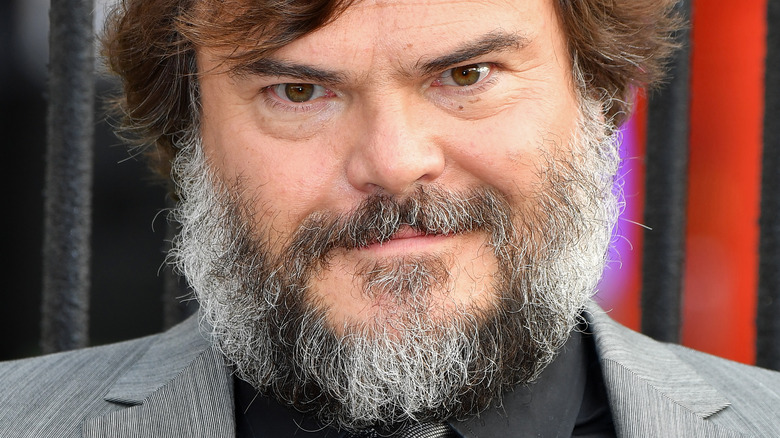 Jeff Spicer/Getty Images
Jack Black has been a consistent part of the comedy film genre for the last few decades. The comedian (with over 170 acting credits to his name) has done everything from voice-acting a giant panda in "Kung Fu Panda" to filming a cameo for the cult classic film "Anchorman." Black has even taken to TikTok with his wacky antics, much to the chagrin of his family, who occasionally make appearances, eye rolls and all. While we might be overly familiar with Black's silly side, the actor has a sentimental fellow hiding in there too.
Speaking to The Guardian in 2011, Black told the outlet that he enjoys marriage and fatherhood. "It's a lonely existence just floating around without a life partner," he said. "With other people I've been with, even when I was with them, I'd feel alone. When we found each other, it seemed really obvious. When I'm with Tanya [Haden], I have this great feeling of sharing experiences, of not feeling alone in the universe because I've got her beside me. I'm a bit of a romantic."
In fact, Black is so romantic that he pined for his future wife back when the two were in high school. He told The Guardian that he knew her in school, but couldn't work up the courage to talk to her. So who is the woman that left Jack Black speechless?
Tanya Haden is an artist in her own right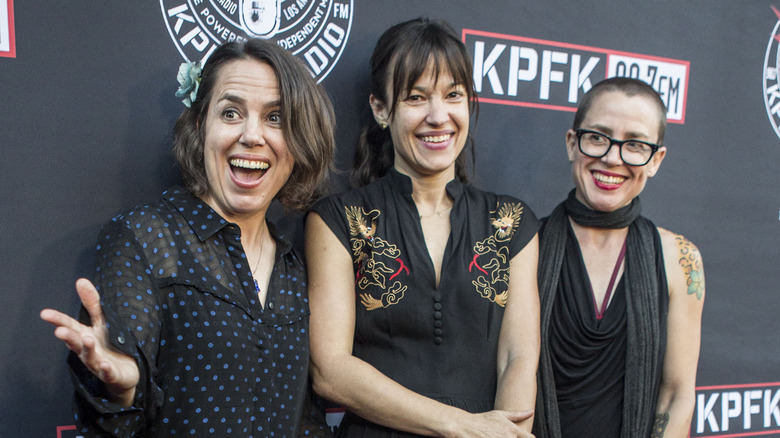 Harmony Gerber/Getty Images
Jack Black is a severely underrated actor, no doubt about it. Surprisingly, his wife, Tanya Haden, is also creative in her own right. From doing Muppet voices for two Muppet films to sketching and painting, Haden has a lot to offer the world as a creative. She frequently showcases her work on Instagram. In between moments of creativity, she is busy being the mother of two (Thomas David and Samuel Jason) and wife to Black — though we would say that requires a bit of creativity too.
Haden is not without her musical prowess. She is one of the triplets of renowned jazz bassist Charlie Haden. Together with her sisters, Petra and Rachel, she has published music, including "The Haden Triplets-The Family Songbook," in 2020. Using their name for the band appears to be a trend started by their grandfather. Petra told NPR in 2020 that he had a radio show called "The Haden Family" in Iowa. And, as far as singing as a triplet trio, it comes as natural as breathing for the sisters.
In the same NPR interview, Tanya said that the three sisters usually harmonize, which often means they aren't aware of who sang what. "Like on the chorus, Petra will sing the high part, and I'll sing the middle, and Rachel will sing the low, and then for some reason on a verse we'll kind of reverse parts not really thinking about it," Tanya explained to the outlet.
Jack and Tanya are proud parents to some surprising pets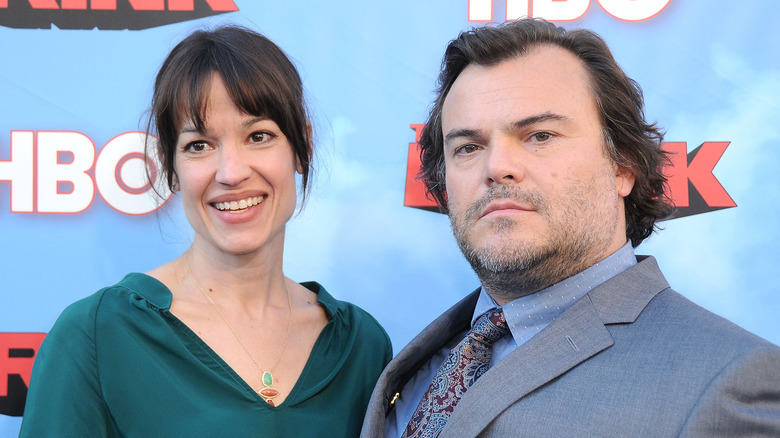 Barry King/Getty Images
As if Jack Black and Tanya Haden couldn't be more adorable, they also share some surprising animal pals. The turtles (affectionately dubbed "turts" by Black) occasionally get a special spotlight on the couple's social media accounts. Black showed off Flash and Free on his YouTube channel in 2017, noting that Haden built their tiny turtle condo. And in 2016, Haden posted a photo of their new turtle meeting a surprised-looking fish. Haden often shares precious photos of the couple's children hanging with the turts.
And for anyone worried about the turts not getting enough time with their dad because of his hectic work schedule, fear not, Haden makes sure the pets get plenty of FaceTime with Black, regardless of how far away he is. The musician shared a photo of one of their turtles, Dribble, getting some long-distance love in 2018, captioning the moment: "Dribble missing his papa needed some FaceTime." Black had better watch out because in 2020, Dribble winked at Haden, and she got it on camera to prove it.
So, Black may make a few too many dad jokes on social media, but we can leave it to Haden to keep the wholesome art and turtle content coming. Seriously, she documented Leggy sporting a dashing new tophat. Who can resist that?