Katie Couric Breaks Silence On Matt Lauer's Today Show Firing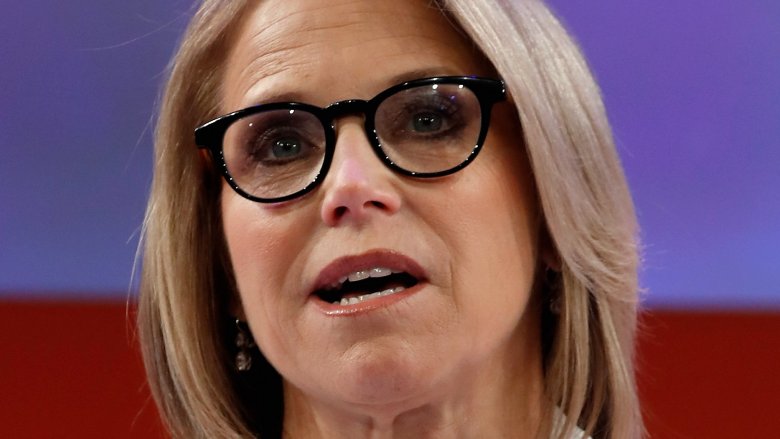 Getty Images
The TV journalist is speaking out.
On Saturday, Jan. 13, 2018, Katie Couric opened up to People about Matt Lauer's shocking termination from NBC News. He had infamously been accused of nearly two decades' worth of sexual harassment and sexual assault in November 2017.
"The whole thing has been very painful for me," the 61-year-old, who co-hosted the Today show with Lauer for 15 years, began. "The accounts I've read and heard have been disturbing, distressing and disorienting and it's completely unacceptable that any woman at the Today show experienced this kind of treatment."
"I had no idea this was going on during my tenure or after I left," she continued. "I think I speak for many of my former colleagues when I say this was not the Matt we knew. Matt was a kind and generous colleague who treated me with respect. In fact, a joke I once made on late-night television was just that, because it was completely contrary to our brother-sister relationship. It's still very upsetting. I really admire the way Savannah [Guthrie] and Hoda [Kotb] and the entire Today show staff have handled a very difficult situation."
The joke in question was made on Watch What Happens Live with Andy Cohen in 2012, when Couric said Lauer's most annoying habit was pinching her "on the a** a lot." The clip went viral in the aftermath of the allegations.
During the interview, the CBS Evening News anchor also addressed the Time's Up initiative, which was recently created to combat sexual harassment, sexual assault, and inequality in the workplace. The movement made a major impact at the 2018 Golden Globes.
"I think it was really moving to see so many women support each other and demand change, not only for themselves, but for mistreated and marginalized women in all kinds of industries," she said. "Clearly we are witnessing a sea change and a long overdue course correction."
As Nicki Swift previously reported, Couric had commented on her former colleague's firing in December 2017. However, at the time, she didn't have much to say. "It's incredibly upsetting and I will say something when I'm ready to," she wrote in response to a fan who had asked for her opinion on Instagram. "Thanks for your interest."
While we wait to hear more from Couric, read up on other celeb reactions to the Matt Lauer scandal.