Meryl Streep, Michelle Williams, And More To Be Joined By Activists At Golden Globes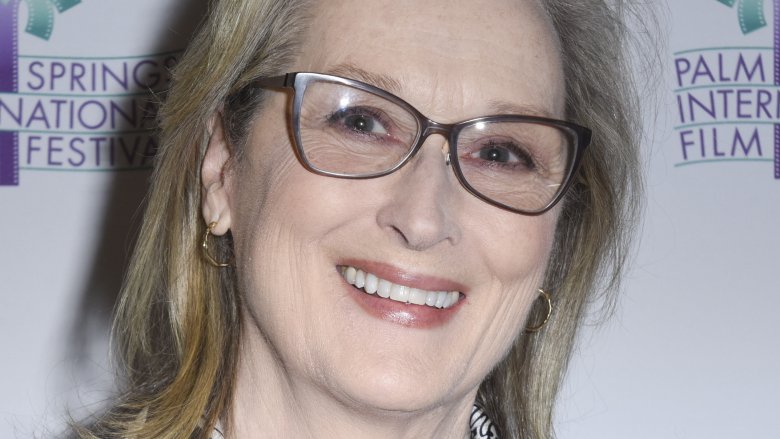 Getty Images
A number of actresses and activists are about to make a major statement.
Following the recent launch of the Time's Up movement, which is fighting against sexual harassment, sexual assault, and inequality in the workplace, multiple celebrities are bringing gender equality and racial justice activists as their plus-ones to the Golden Globes on Sunday, Jan. 7, 2018.
According to Entertainment Weekly, "Michelle Williams, Emma Watson, Susan Sarandon, Meryl Streep, Laura Dern, Shailene Woodley, Amy Poehler, and Emma Stone will be joined at the ceremony by Tarana Burke, Marai Larasi, Rosa Clemente, Ai-jen Poo, Mónica Ramírez, Calina Lawrence, Saru Jayaraman, and Billie Jean King."
Burke, who founded the #MeToo movement popularized by Alyssa Milano, along with the seven other activists, released a joint statement on Facebook. "We believe we are nearing a tipping point in transforming the culture of violence in the countries where we live and work," the statement read. "It's a moment to transform both the written and unwritten rules that devalue the lives and experiences of women."
"We believe that people of all genders and ages should live free of violence against us," they added. "And, we believe that women of color, and women who have faced generations of exclusion—Indigenous, Black, Brown and Asian women, farmworkers and domestic workers, disabled women, undocumented and queer and trans women—should be at the center of our solutions. This moment in time calls for us to use the power of our collective voices to find solutions that leave no woman behind."
As Nicki Swift previously reported, many stars will also wear black to the event in an effort to show solidarity and raise awareness for Time's Up. This initiative began following multiple sexual misconduct scandals which have shaken Hollywood ever since Harvey Weinstein was accused of sexual harassment, sexual assault, and rape in October 2017.
The 2018 Golden Globes will be hosted by Seth Meyers on Sunday, Jan. 7, 2018, at 8 p.m. EST on NBC. While we wait for the awards show to air, read up on the craziest moments from last year's ceremony.