Eliza Dushku Reveals She Was Molested By True Lies Stunt Coordinator At Age 12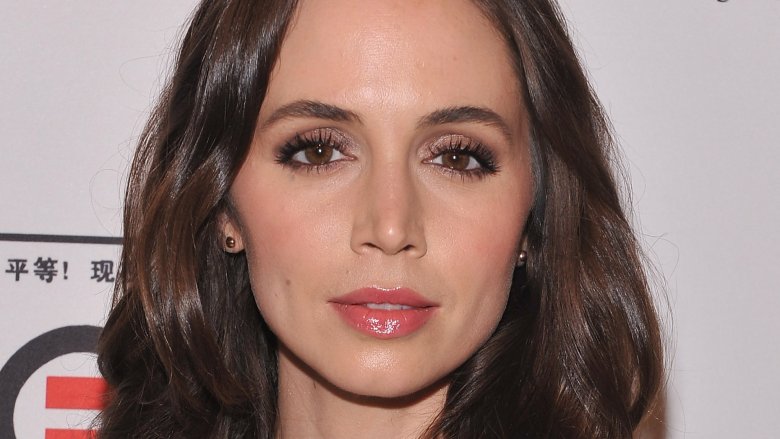 Getty Images
The former Buffy the Vampire Slayer star is breaking her silence.
On Saturday, Jan. 13, 2018, Eliza Dushku took to Facebook to accuse stunt coordinator Joel Kramer of molesting her when she was 12 years old. They had worked together on the 1994 film True Lies.
"I remember, so clearly 25 years later, how Joel Kramer made me feel special, how he methodically built my and my parents' trust, for months grooming me; exactly how he lured me to his Miami hotel room with a promise to my parent that he would take me for a swim at the stunt crew's hotel pool and for my first sushi meal thereafter," the actress, now 37, wrote. She called Kramer, who would have been 36 at the time, "one of Hollywood's leading stunt coordinators."
Dushku, who announced her engagement last summer, claimed that Kramer turned down the lights in his hotel room, placed her on the bed, and put on a movie, before going into the bathroom. 
"[He] emerged, naked, bearing nothing but a small hand towel held flimsy at his mid-section," she continued. "He laid me down on the bed, wrapped me with his gigantic writhing body, and rubbed all over me. He spoke these words: 'You're not going to sleep on me now sweetie, stop pretending you're sleeping,' as he rubbed harder and faster against my catatonic body."
Back on set, Kramer, who suggested they keep quiet about the alleged incident, was in charge of ensuring Dushku's safety while performing stunts. "On a daily basis he rigged wires and harnesses on my 12 year old body," she wrote. "My life was literally in his hands: he hung me in the open air, from a tower crane, atop an office tower, 25+ stories high. Whereas he was supposed to be my protector, he was my abuser."
"Why speak out now? I was 12, he was 36. It is incomprehensible," the actress added, explaining that she was inspired to share her story by the multiple men and women who have come forward with sexual misconduct allegations against powerful figures in the entertainment industry in recent months.
"Hollywood has been very good to me in many ways. Nevertheless, Hollywood also failed to protect me, a child actress," Dushku concluded, adding, "Sharing these words, finally calling my abuser out publicly by name, brings the start of a new calm."
Kramer has since denied the allegations. "Wow. That's news to me. I never sexually assaulted her. She's a sweet girl. We all looked out for her, that's surprising," he told The Wrap over the phone. He added, "These are absolute lies."