Geena Davis Recalls More Troubling Behavior In Bill Murray's Past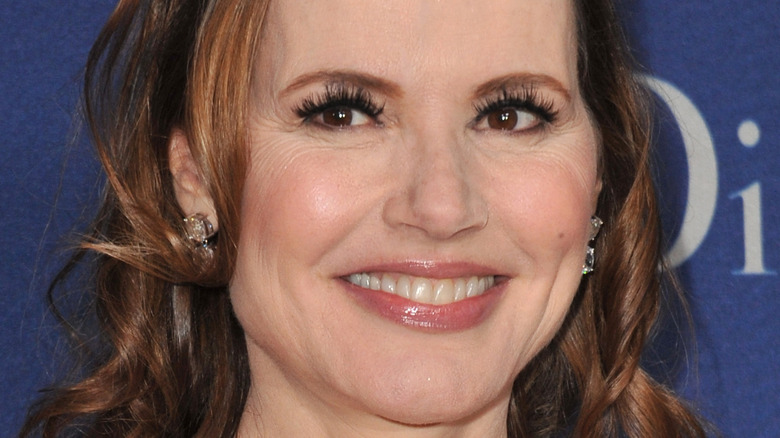 Jaguar PS/Shutterstock
Bill Murray may be the latest actor to get canceled in Hollywood. Murray made headlines in 2021 when Lucy Liu accused Murray of acting inappropriately toward her on the set of the 2000 film "Charlie's Angels," per Deadline. Liu opened up about a scene she had to rework, which Murray was not able to attend. Later, after learning of the rewrites, Liu claimed Murray began to "hurl insults" at her. While Liu didn't go into details, she stated that what Murray said to her was "inexcusable and unacceptable." Liu's "Charlie's Angels" co-star Drew Barrymore backed up her story and gave her full support, per Indie Wire. "What really happened was Bill ... came in in a bad mood. And what you have to know is how much Lucy stood up for herself."
Murray was in the headlines again in April when the production of the film "Being Mortal" was halted, per Daily Beast. It was later revealed that Murray allegedly straddled and kissed a female member of the production staff. She filed a complaint and agreed to a settlement of around $100,000. "I did something I thought was funny and it wasn't taken that way," Murray later told CNBC. "As of now we are talking and we are trying to make peace with each other." Now, Murray is again accused of behaving inappropriately towards another actor.
Geena Davis opens up about her disturbing experience with Bill Murray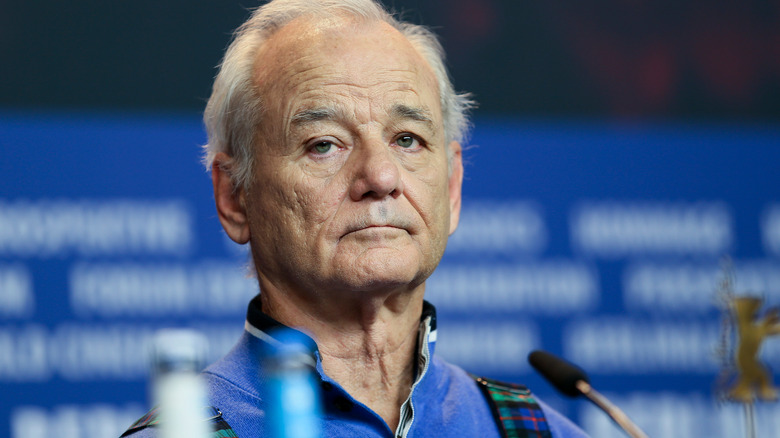 Denis Makarenko/Shutterstock
On October 11, Geena Davis dropped her book, "Dying of Politeness: A Memoir," in which she opened up about her first meeting with Bill Murray for the 1990 film "Quick Change," per Hollywood Life. Davis and Murray had their first meeting in a hotel suite, and the actor insisted on using a massage tool called The Thumper on her. Although Davis refused, she wrote that Murray was persistent. "I said no multiple times, but he wouldn't relent. I would have had to yell at him and cause a scene if I was to get him to give up trying to force me to do it; the other men in the room did nothing to make it stop," Davis wrote in her memoir, per People.
Davis described how later, Murray arrived at her trailer where he proceeded to scream at her for being late, and continued to yell at her on the set in front of the cast and crew. In an interview with The Times UK, Davis stated, "That was bad. The way he behaved at the first meeting ... I should have walked out of that or profoundly defended myself, in which case I wouldn't have gotten the part. I could have avoided that treatment if I'd known how to react or what to do during the audition." Murray has yet to address Geena's claims.