The Tragic Death Of Angela Lansbury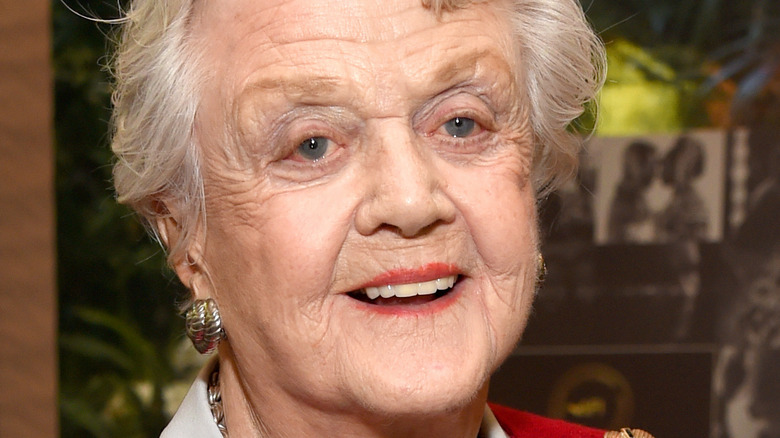 Michael Kovac/Getty Images
Dame Angela Lansbury, an icon of British and American film, died at 96 on October 11, according to NBC News. The star died "peacefully in her sleep at home in Los Angeles," her loved ones said.
Lansbury, born on October 16, 1925, boasted a career that lasted over 70 years, earning her a spot on the list of the oldest Hollywood stars, according to Variety. She broke onto the scene in 1943, with MGM casting her for its 1944 film, Gaslight, featuring mega-stars Ingrid Bergman and Charles Boyer. As it turns out, Lansbury was the perfect fit to play the film's moody and flirtatious maid, Nancy. One of the scriptwriters happened upon her while she was working at Bullock's department store, and two days later, she got cast as Nancy, per Variety. The film's director, George Cukor, was amazed by Lansbury's talent, despite her complete lack of training. In the book, The "Magic of Believing: A Lansbury Family Memoir," Cukor said of Lansbury, "On the first day of shooting, even though she was only 17 and had no experience, she was immediately professional ... I was delighted with her from the start."
The whole world quickly became delighted with her, too. With that in mind, let's take a look at some memorable moments in Lansbury's career and life.
The secret to Angela Lansbury's long life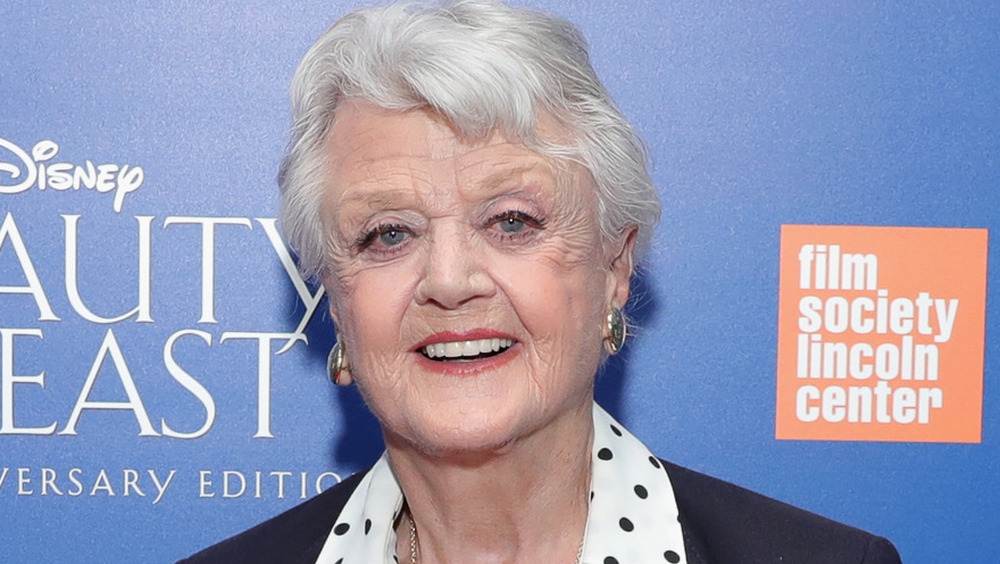 Neilson Barnard/Getty Images
Angela Lansbury was only 19-years-old when she married her first husband, Richard Cromwell, who was 15 years her senior. They divorced one year later. However, Lansbury got lucky in love with her second husband, British actor Peter Shaw. They married in 1949 and stayed together until he died in 2003. Shaw and the star had two children together: Anthony and Deidre Shaw, and she was also stepmom to her husband's son, David. "She always put family first," David gushed to Closer Weekly about Lansbury.
Circling back to Lansbury's impressive work, one of her most notable roles came in 1991 when she voiced Mrs. Potts in Disney's "Beauty and the Beast." She thought at the time, as she recalled to the Los Angeles Times, "Thank goodness, I'm so grateful to Disney for letting me do this." The other standout role was playing Jessica Fletcher in the TV series "Murder, She Wrote." As Variety pointed out, Lansbury landed the job when she was 59, "an age when most actresses can't find work." Largely thanks to the show's 12-year run, Lansbury accumulated a stunning net worth. "I'm very grateful for it," she told The Guardian about playing Jessica.
So, where did Lansbury get the stamina to sustain such a successful career? "It's genetics," she told Radio Times. "I walk and keep moving a lot, by choice. I do sometimes find myself sitting and reading and knitting and such things – and I fault myself for doing too much of that." Lansbury added, "You've just got to get up – and get on with it, y'know?"