RHOBH Star Brandi Glanville Breaks Up With Boyfriend Donald Friese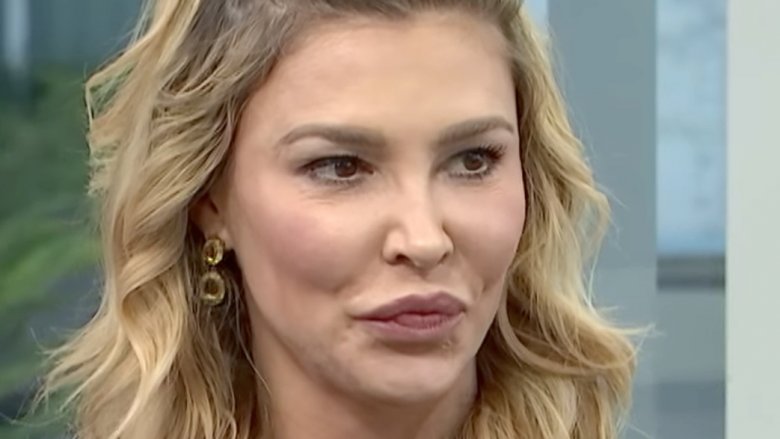 YouTube
It's over for these two.
The Real Housewives of Beverly Hills star Brandi Glanville has called it quits with boyfriend Donald "DJ" Friese, as reported by Us Weekly. Glanville announced the news herself on Twitter on Friday, Jan. 12, 2018, writing, "Social media is ruining romance! It ruined mine."
In a separate tweet, Glanville added, "[It's] official I'm SINGLE! He is all urs IG hoes! He is lovely so be nice." She later tweeted, "Love means nothing without TRUST and respect."
While the details of the couple's split haven't been revealed, it'd appear that Glanville thought her boyfriend was a little too into his Instagram presence. "When IG is the real true love of your life I think you really need to check yourself and change your focus," she wrote on Jan. 14.
At the time of this writing, Friese boasts over 12,000 Instagram followers.
Glanville and Friese, who started dating in September 2016 after meeting on Tinder, reportedly hit a rough patch in their relationship back in October 2017. "They are still talking and are trying to figure things out when it comes to their relationship at the moment," a source told Us Weekly at the time. Though the two hadn't broken up yet, the insider noted that weren't exactly together.
However, it looked like Glanville and Friese had patched things up by the holidays, as Glanville shared a photo of the expensive Louis Vuitton bag her beau gave her for Christmas on Instagram. "I don't like to brag but I must do something really well... thank you Santa @djfriese," she wrote in the post's caption.
As we wait to learn more about the pair's breakup, read all about Glanville's falling out with The Real Housewives.