Angelina Jolie's Heartbreaking Email To Brad Pitt Resurfaces Amid Legal Battle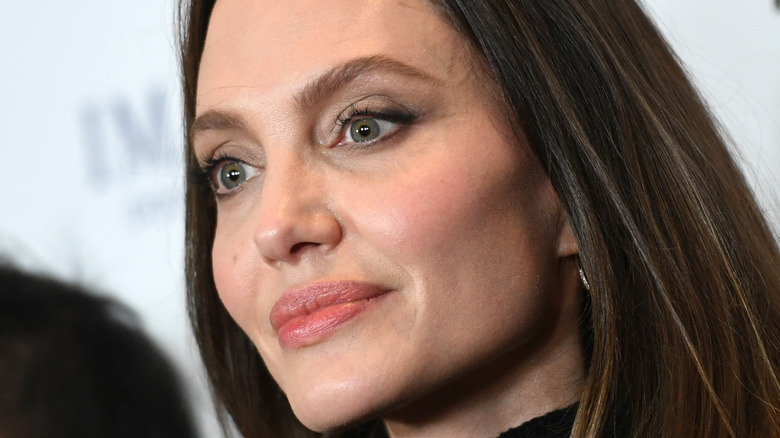 Jc Olivera/Getty Images
As Angelina Jolie and Brad Pitt's legal battle wages on, more details are coming to light. Jolie filed for divorce from Pitt in 2016, citing irreconcilable differences, per ET. Jolie's attorney revealed that her reason for divorce was "for the health of the family," and requested physical custody of her and Pitt's children, Maddox, Pax, Zaharah, Shiloh, Knox, and Vivienne. Shortly after their split, news broke of Jolie accusing Pitt of being abusive to her and her children during a private flight, per CNN. The matter was investigated by the FBI and Pitt was cleared of any charges.
In 2021, Jolie sold her shares of the Chateau Miraval estate she and Pitt had bought while together, per Us Weekly. Pitt filed a lawsuit against Jolie, claiming she violated her "contractual rights" when she sold her shares without his permission. As reported by Variety, in a countersuit, Jolie claimed that she had discussed selling her half of the estate with Pitt, but he had demanded that she sign a "nondisclosure agreement that would have contractually prohibited her from speaking outside the court about Pitt's physical and emotional abuse of her and their children." The countersuit went into more detail about the 2016 plane incident, and Jolie alleged that Pitt "choked one of the children and struck another in the face." Pitt was also accused of being physically violent with Jolie. Now, a private letter has emerged regarding their messy legal drama.
Angelina Jolie explains why she sold Miraval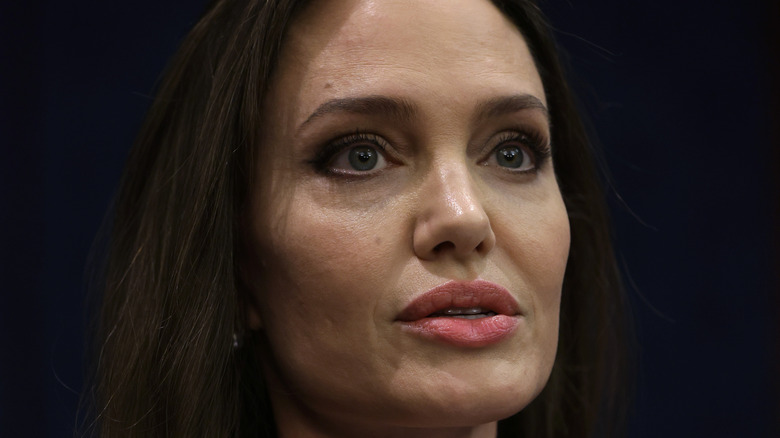 Alex Wong/Getty Images
A January 2021 email that Angelina Jolie had written to Brad Pitt detailing her reasons for selling her shares of Miraval has resurfaced and was obtained by ET. In the heartfelt email, Jolie explained that the estate was a place that held a lot of memories for her, from bringing their twins there to getting married at the winery and placing a plaque down in honor of her late mother. "But it is also the place that marks the beginning of the end of our family — and a business that is centered around alcohol," she wrote. "I had hoped somehow it could become something that held us together and we found light and peace."
Jolie went on to say that she didn't want her or her kids associated with the business and was "seeking to sell the company and move away from this hard and painful chapter in our lives." Jolie wished Pitt success with the winery but stated, "Miraval for me died September 2016, and everything I have seen in the years since has sadly confirmed that."
Pitt has yet to address Jolie's now-public email to him, but on October 6, his lawyer responded to Jolie's allegations. "Brad has owned everything he's responsible for from day one — unlike the other side," Anne Kiley told Page Six. "He's not going to own anything he didn't do." Hopefully, the once-golden couple of Hollywood can soon end their messy battle.