Stars Who Can't Stand Oprah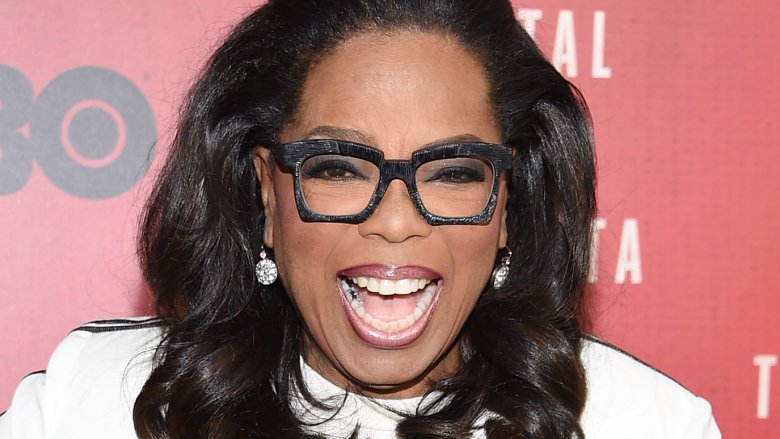 Getty Images
Oprah Winfrey is so universally beloved that after her blockbuster acceptance speech for the Cecil B. DeMille Award at the Golden Globes in January 2018, there was speculation that she might actually run for President of the United States in 2020. Several big-name stars, including Meryl Streep, Steven Spielberg, and Tom Hanks, actually endorsed the idea.
That said, not everyone is a fan of The Big O. In fact, at some point or another, the following celebs couldn't stand Winfrey — and a lot of them still can't stomach the talk show hostess turned inspirational guru.
Seal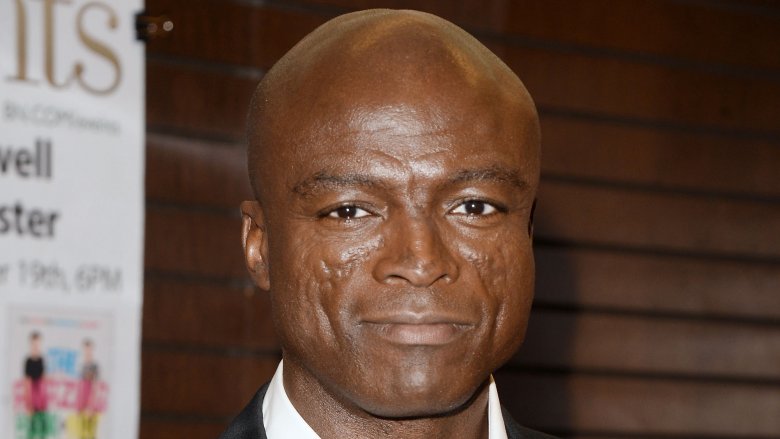 Getty Images
It's safe to assume that Winfrey may not get Seal's vote in the next election cycle. Just days after the Golden Globes in January 2018, the singer posted a meme on Instagram consisting of several photos of Winfrey cozying up to Harvey Weinstein, including one in which it appears Winfrey is pushing singer Rita Ora toward the disgraced movie mogul and alleged serial sexual harasser and rapist.
Seal captioned the images, "Oh I forgot, that's right ... you'd heard the rumors but you had no idea he was actually serially assaulting young starry-eyed actresses who in turn had no idea what they were getting into. My bad." The meme itself read, "When you have been part of the problem for decades, but suddenly they all think you're the solution."
Angelina Jolie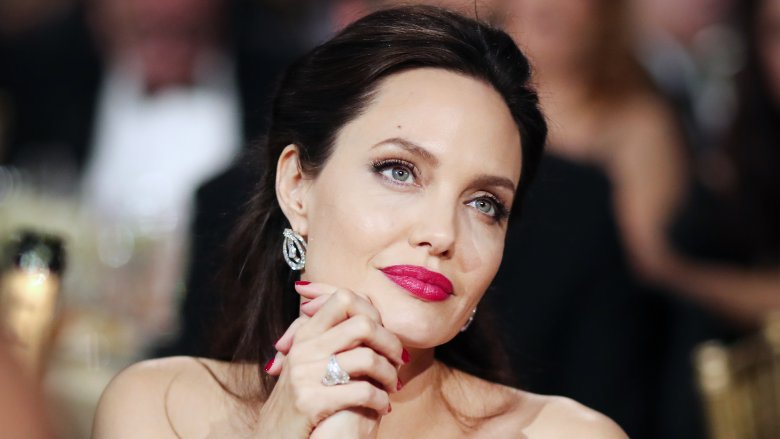 Getty Images
You'd think that two humanitarians would get along, if only for the sake of the greater good, but that's reportedly not the case with Winfrey and Angelina Jolie, who an insider said refused to help Winfrey launch her Oprah Winfrey Leadership Academy for Girls in South Africa.
A source told Star magazine (via Fox News) in 2007, "Oprah thought Angelina would jump at the chance because she knows how much Angelina loves Africa. Oprah says it's the last time she'll ask Angelina to help with any of her causes."
The source added, "Angelina has never forgiven Oprah for siding with Jennifer Aniston after Brad Pitt split from Jen."
David Letterman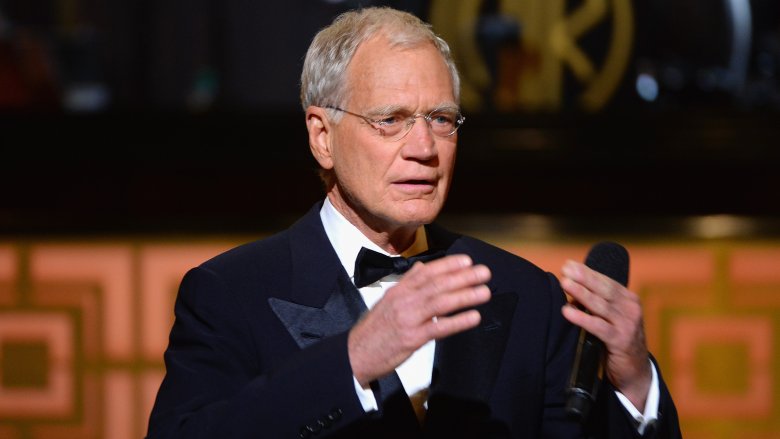 Getty Images
Most of the world thought David Letterman and Winfrey began feuding after he made an awkward joke at the 1995 Academy Awards, but Letterman claims their beef actually started a lot earlier than that.
"This predates the Academy Awards," Letterman told Jon Stewart on a 2010 episode of The Daily Show (via The Huffington Post). "She hated me long before then."
He explained that he ran into Winfrey when they were both on vacation with others. "She was with Stedman, I was with my then-girlfriend Regina. We were both at a restaurant having lunch on vacation. I said to Regina, 'Oh, this is hilarious, I'm gonna make Oprah buy us lunch.'" Letterman said when their waiter came by,The Late Show host told him, "Oh, this woman right over there [Winfrey] has been kind enough to take care of our check." He added, "We got a free lunch and that's where it started."
However, Winfrey has a different view of how their feud started, telling CBS News in 2012 that she was "uncomfortable" as a guest on his show and didn't speak to him for 16 years afterward, during which he made a slew of jokes at her expense. However, they've since buried the hatchet.
Joan Rivers
The late Joan Rivers fat-shamed the talk queen on The Tonight Show in 1985 during Winfrey's first-ever national TV appearance. 
Winfrey recalled the incident in her book Food, Health, and Happiness, writing (via People), "It was all going smoothly; I was starting to settle in. And then it happened: Joan interrupted with perhaps the only question I hadn't prepared for: 'So how'd you gain the weight?' Wait a minute — did she just use my national television debut to ask me why I was so fat? The studio started spinning. The word 'fat' reverberated in my brain."
Winfrey continues, "Joan sat behind Johnny's big wooden desk, telling me that she didn't want to hear my excuses and that I shouldn't have let this happen ... She wagged her flawlessly manicured finger at me, pointed out that I was still 'a single girl,' and challenged me to come back 15 pounds lighter next time she hosted."
A source told the National Enquirer that Rivers loathed Winfrey, allegedly calling her "completely opportunistic." According to one insider, "Joan says Oprah is the biggest phony in the world ... She feels Oprah's real gift is exploiting people's suffering and emotions and turning them into TV ratings."
50 Cent
Rapper 50 Cent referred to Winfrey as an "Oreo" in the January 2006 issue of Elle magazine (via TMZ), complaining that the talk queen "started out with black women's views but has been catering to middle-aged white American women for so long that she's become one herself." The rapper even named his miniature schnauzer "Oprah" as a dig at the hostess.
These two talked it out in 2012 during an episode of Oprah's Next Chapter. As Winfrey visited 50 Cent at his grandmother's home, the rapper explained that he took issue with Winfrey's lack of hip-hop artists on her show and her discouragement of the use of the N-word.
"I would see moments when you would discuss your feelings on the [rap] culture, and everything that was wrong with the culture was what was on my CD, and I was like, 'Oh, she doesn't like me,'" he recalled. "I was saying, 'If I can't be your friend, at least let me be your enemy, so I co-exist.'"
Mo'Nique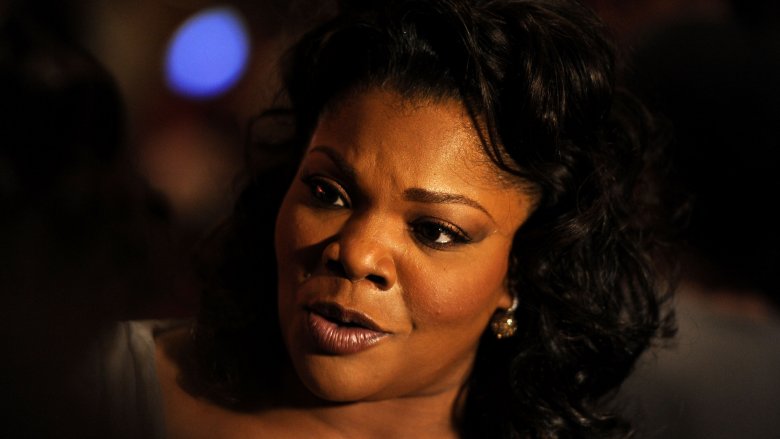 Getty Images
The beef between comedienne and actress Mo'Nique's and Winfrey goes back to 2010, when Mo'Nique won an Oscar for her role in Precious (2009). Leading up to the film's premiere, Winfrey interviewed Mo'Nique's brother, Gerald, who Mo'Nique claimed had sexually abused her. Mo'Nique, in a since-deleted Periscope video (via Buzzfeed), claimed she gave Winfrey her blessing to conduct the interview but was shocked and horrified when Winfrey had her and Gerald's parents in her show's audience for the piece.
In May 2010, a source told Radar Online, "Mo'Nique has decided to forgive Oprah and to move on although the interview hurt her to her heart. But she's still not forgiven her family and unfortunately the grudge could now go to the grave because her parents, Steven and Alice, are getting older now. She feels that her parents have never fully accepted Gerald's role in the molestation..."
In 2015, Mo'Nique claimed powerful people had blackballed her in Hollywood and hinted that Winfrey was to blame. "Thank you, Ms. Oprah Winfrey," she snapped during a comedy performance.
Ludacris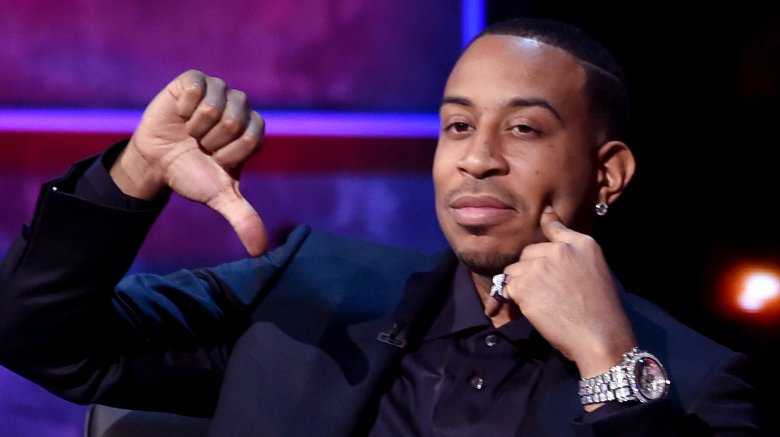 Getty Images
When Ludacris appeared on Oprah to promote Crash (2004), he claimed she ambushed him with criticism about hip-hop lyrics instead of talking about the critically acclaimed movie that he was there to plug. In addition, he said the interview was edited in Winfrey's favor.
"She edited out a lot of my comments while keeping her own in," Luda told GQ. "Of course, it's her show, but we were doing a show on racial discrimination, and she gave me a hard time as a rapper when I came on there as an actor." He added, "Initially, I wasn't even invited on the show, and they called the night before to tell me I could be on. So after the taping, she pulled me into a room and we had a five minute conversation. What I got was that by having rappers on her show, she feels like she's empowering them ... It was like being at someone's house who doesn't really want you there. It was already uncomfortable."
The "Beast Mode" MC added that she criticized him for using the N-word in his lyrics. "I don't see why people like Chris Rock and Dave Chappelle, who I am huge fans of, it's okay for them to go on Oprah," he said. "They speak the same language as I do, but they do it through comedy, so I guess that's acceptable to her."
Whoopi Goldberg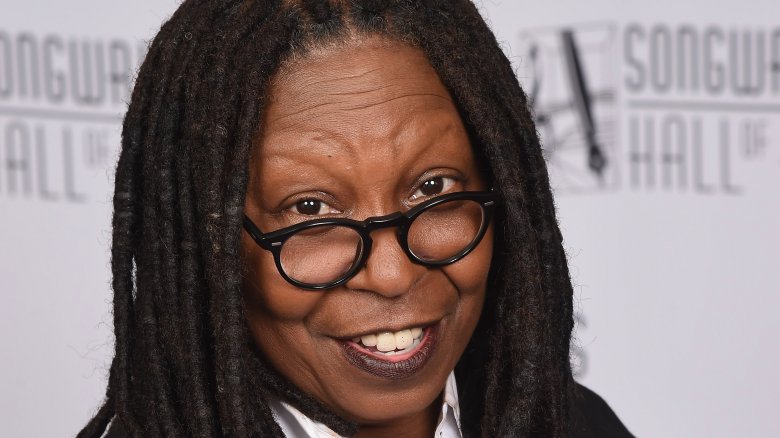 Getty Images
In author Kitty Kelley's unauthorized Oprah: A Biography (via Praise Philly), Kelley claims Whoopi Goldberg became persona non grata to Winfrey after Goldberg was nominated for an Oscar for her role in The Color Purple (1985). The book notes that following Goldberg's honor, the comedian never appeared on Winfrey's show again and was noticeably shunned from Winfrey's 2006 Legends Ball.
It wasn't until Winfrey invited the entire cast of The Color Purple (1985) onto her show that she and Goldberg reconnected and addressed the perceived bad blood between them. 
Winfrey recalled on the show that she ran into Goldberg at a party at mutual friend Tyler Perry's home, where Goldberg confronted her about the apparent snubs. Winfrey responded, "You think I'm mad at you? I thought you were mad at me!" The ladies agreed that it may have been a better idea to just pick up the phone years ago rather then let this figment of a feud drag on for years.
Ice Cube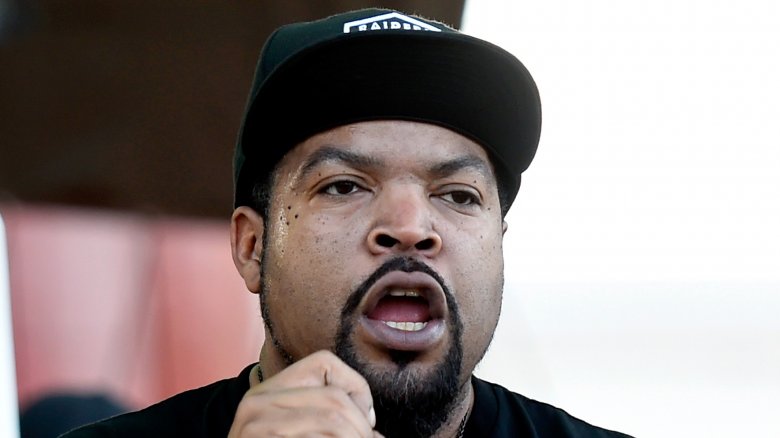 Getty Images
Rapper Ice Cube felt ostracized by Winfrey because he was never invited on her show, despite many of his cinematic co-stars being invited to chat with her on air.
"I've been involved in three projects pitched to her, but I've never been asked to participate," the N.W.A. founding member told FHM in July 2006 (via Fox News). "For Barbershop (2002) she had Cedric The Entertainer and Eve on, but I wasn't invited. Maybe she's got a problem with hip-hop." He added, "She's had damn rapists, child molesters and lying authors on her show. And if I'm not a rags-to-riches story for her, who is?"
Janet Jackson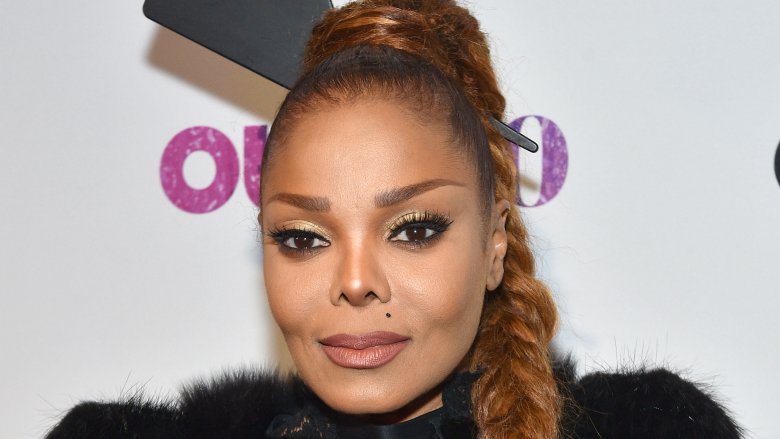 Getty Images
Janet Jackson was reportedly livid with Winfrey after the talk show host invited the children of her late brother, Michael Jackson, on her show in 2010.
"Janet is furious. She thinks Oprah took advantage of Michael's children for TV ratings. Janet told her Michael would be heartsick that Oprah used his kids as pawns," a source told the National Enquirer. "The two women had a blistering blow-up during a telephone call on the day that the show was taped. When Oprah made it clear that she was going ahead with the interview, Janet screamed, 'Oprah, you make me sick!'"
Randy Jackson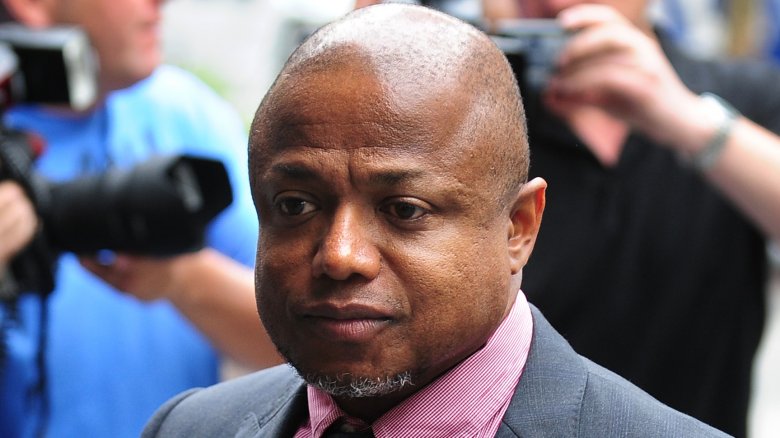 Getty Images
Janet and Michael's brother, Randy Jackson, was also not a fan of Winfrey. After Winfrey interviewed their parents, Joe and Katherine Jackson, in October 2010, Randy was reportedly furious. After the interview, Randy tweeted (via the New York Post): "I know how Oprah feels about my brother and family." 
According to TMZ, Randy followed up with tweets claiming that Winfrey airing episodes about pedophilia during Michael's 2005 child molestation trial was a deliberate move; Randy believed Winfrey wanted Michael in jail. "That was no coincidence ... She is the last person on earth [Michael] would want around his children."
Rachael Ray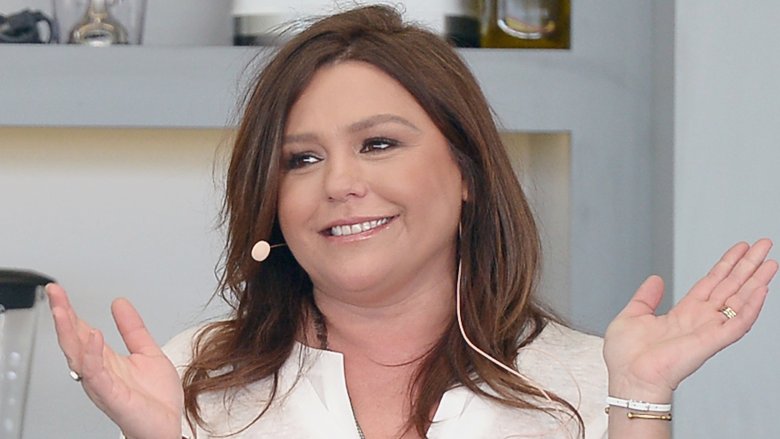 Getty Images
Winfrey's mentee, Rachael Ray – a celebrity chef-turned publishing and TV aficionado — cooked up quite a scandal in 2007 when she was accused of making racially charged insults at Winfrey's expense. 
According to TMZ, after indulging in a lot of booze and food with colleagues and getting "extremely loud and aggressive," Ray supposedly claimed Winfrey was in "slave drag" in her movie Beloved (1998), adding, "[Winfrey] has a problem with being black." A rep for Ray denied those claims.
However, another report from the National Enquirer (via PopCrunch ), alleged that Ray called Winfrey a "demanding b***h," adding, "It's a war between Rachael and Oprah..."
Chris Brown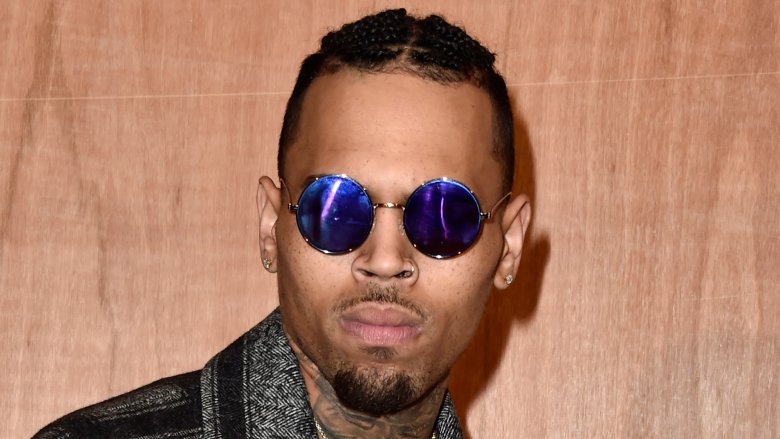 Getty Images
Chris Brown had a mild war of words with Winfrey after she aired a domestic violence episode following his brutal assault on then-girlfriend Rihanna in 2009. In the special, Winfrey says firmly, "He will hit you again."
After the episode aired, Brown told People, "I commend Oprah on being like, 'This is a problem,' but it was a slap in my face. I did a lot of stuff for [Winfrey,] like going to Africa and performing for her school. She could have been more helpful, like, 'OK, I'm going to help both of these people out.'"
Winfrey's rep issued a statement to TMZ, noting, "Oprah is very appreciative that Chris Brown performed at her school but she takes domestic abuse very seriously. She hopes he gets the counseling he needs." 
Brown later told Hot 97 (via MTV News), "As a young black man myself, I need older black male role models to step in and kind of mold me. Not people bashing me, 'cause that's not how you learn from mistakes."
Roseanne Barr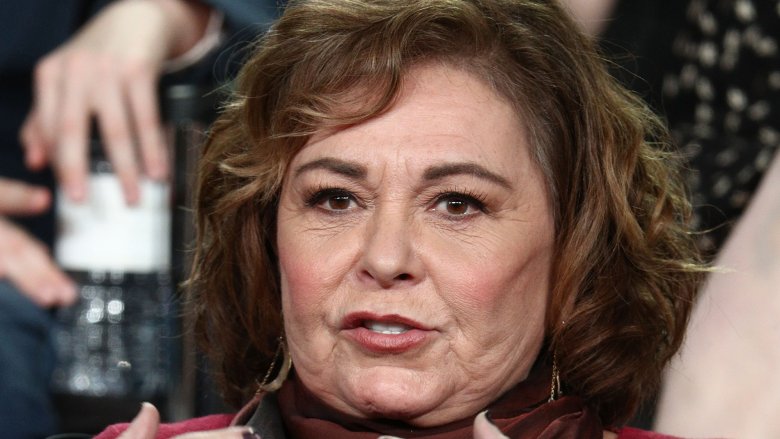 Getty Images
Roseanne Barr blasted Winfrey in 2008 for endorsing Barack Obama instead of Hillary Clinton for U.S. president.
"Oprah has given us Swartzenegger [sic] and Dr. Phil," Barr wrote on her website (via Fox News). "If that was not offensive enough to decent thinking people, now she brings us Obama ... You are a closeted republican and chose Barak [sic] Obama because you do not like other women who actually stand for something to working American Women besides glamour, angels, Hollywood and dieting ... I have decided that having a woman president before any man of any color is what these times call for."
The next morning, Barr apologized, writing, "I am so sorry for sounding like I don't like Oprah or Obama. I do. Oprah has been a force for good for a long time, and I just got carried away with my preference for Hilary [sic] over Obama ... I got upset because I felt Oprah was adding to the divisiveness in this country. I am sorry Oprah, I really do admire and love you for all the good you do and have done in this country and the world at large."
In January 2018, Barr praised Winfrey again, sort of. "Of course, I love Oprah like everybody else," she said (via the New York Daily News). Barr added, "Actually, I think I'd be a better president than Oprah and Susan Sarandon, probably even President Trump."
Jonathan Franzen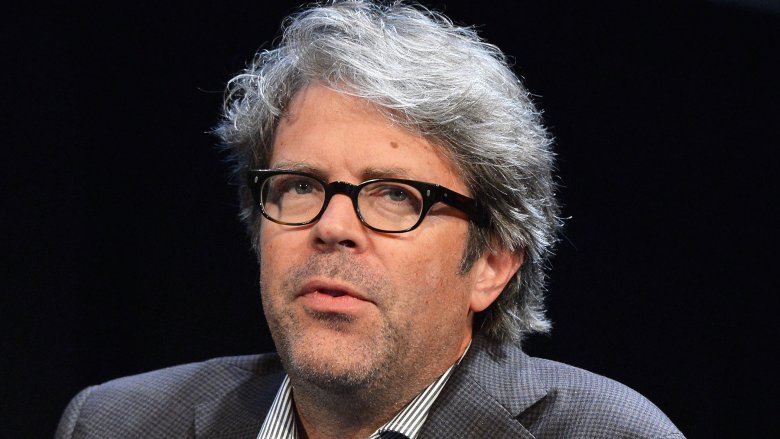 Getty Images
Author Jonathan Franzen began beefing with Winfrey when he dissed her legendary Oprah's Book Club in 2001, telling Salon (via Vanity Fair) that her choices were "one-dimensional" and "schmaltzy." When Franzen's book, The Corrections, was selected for her book club, he felt conflicted about that too. "I see this as my book, my creation, and I didn't want that logo of corporate ownership over it," he said. 
In response, Winfrey rescinded her offer to host Franzen on her show, and then Franzen, perhaps realizing what that could do to his book sales, backpedaled on his remarks, claiming they were taken out of context. "I said things that ended up hurting [Winfrey's] feelings ... I feel bad because the person being hurt is actually a really good person for American writing and reading," he told The New York Times.
It seems these two have since made peace. In 2010, Winfrey chose Franzen's book, Freedom, for her book club and hosted him on her show.