Fans Can't Believe Jamie Foxx Got Denied Entry To Cardi B's Birthday Party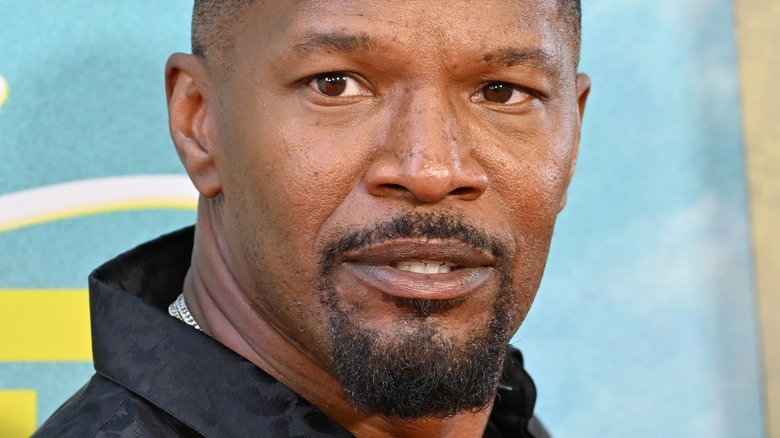 Featureflash Photo Agency/Shutterstock
Just because they are celebrities, it doesn't mean they're immune to denial, especially at the clubs. According to Cosmopolitan, the bouncers didn't allow Rihanna into the club in 2021 because she forgot to bring her ID. And other celebrities such as Margot Robbie, Cher, and Paul McCartney have stories to tell about being denied at the door, according to Paper.
Jamie Foxx and Tommy Davidson made some fun out of the situation on the 1990s sketch comedy series "In Living Color." In the skit, Foxx and Davidson acted as bouncers and ushers at a Tupac show. They denied entry to everyone who tried to get in, including Tupac himself.
The "Blame It" singer — who knows how to party — shared his own experience of getting turned down at the door of clubs while he was with P. Diddy on "The Late Show with Stephen Colbert" in 2018. "[Diddy] was so famous, we couldn't even get into our own clubs at L.A.," he said. He mentioned that the "I'll Be Missing You" rapper would fly from New York to Los Angeles to party, and the two couldn't even get into the venue. Now, Foxx has been denied again from another celebrity's birthday party.
Twitter is buzzing after Jamie Foxx got denied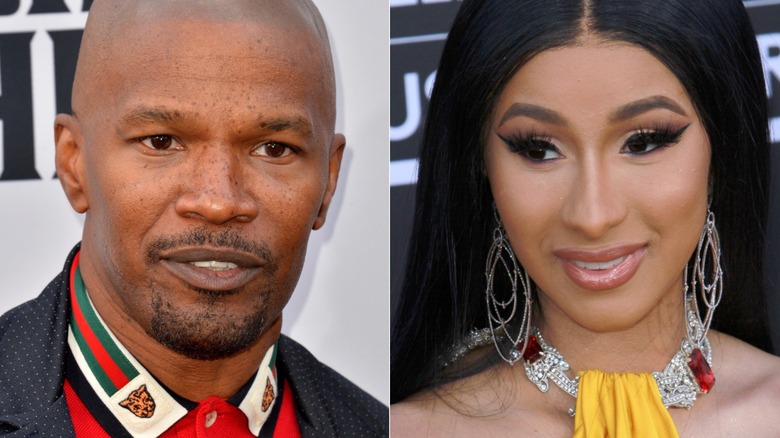 Featureflash Photo Agency & Kathy Hutchins/Shutterstock
On October 12, TMZ captured a video of Jamie Foxx being denied entry to Cardi B's 30th birthday party. According to the outlet, the actor was late to the party and people didn't know he was going to show up. He reportedly had 10 guests with him, and they didn't have enough room for him and his friends, so he decided to leave. Sources say that there were "no hard feelings," but fans are taking to Twitter to express their shock.
"If Jamie Foxx shows up for my birthday with 10 friends and we're at capacity, my family is going home early," one fan tweeted. Another added, "If Jamie Foxx shows up at your party that's already at capacity... You increase the capacity." One user mentioned that it was disrespectful to Foxx, as he has been around longer than the "Bodak Yellow" rapper. "This goes back to the youth having no respect for the ones who paved the way for their ungrateful azz," the fan tweeted.
According to E! News, the birthday bash was as wild as expected. Sources told the media outlet that there were surprise performance from Offset and Chance the Rapper, and at one point, Cardi B called for shots for the guests from the stage. The "Winner" singer was on the guest list for the Cabaret-themed party.