Why You Won't See Sarah Michelle Gellar And Freddie Prinze Jr.'s Kids On Social Media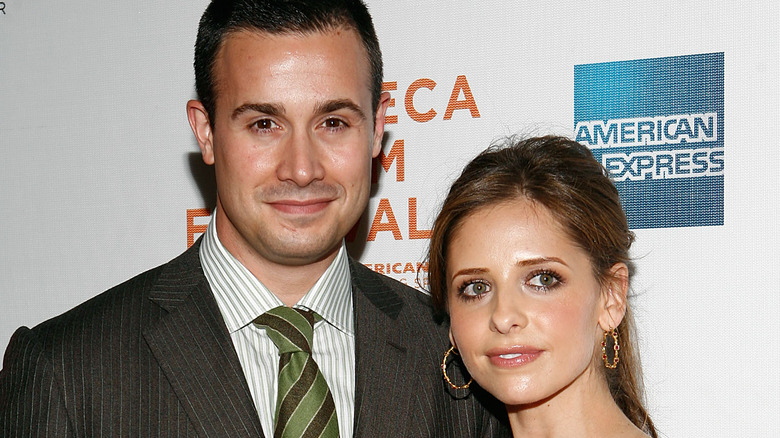 Amy Sussman/Getty Images
Fans have been rooting for Sarah Michelle Gellar and Freddie Prinze Jr. ever since they became a couple in 2000. Like many other Hollywood couples, the two actors met on set while filming "I Know What You Did Last Summer" and quickly hit it off. The relationship simply started as a friendship before it became something so much more. It was just two years after they had first met that the couple decided to get married. The two enjoyed their time together before welcoming their daughter and son.
Despite having very public lives themselves, the couple has been very private when it comes to their family. Both Gellar and Prinze have social media accounts but choose either not to post their children or make sure they are blocked out in the photo. So, it comes as no surprise as to why "Buffy the Vampire Slayer" and "She's All That" stars have set some strict rules when it comes to their kids having social media accounts. In a September 2021 interview with Us Weekly, the former Gellar revealed that she and Prinze are not allowing their kids to have social media and all the reasons why.
Sarah Michelle Gellar and Freddie Prinze Jr. want their children to be held accountable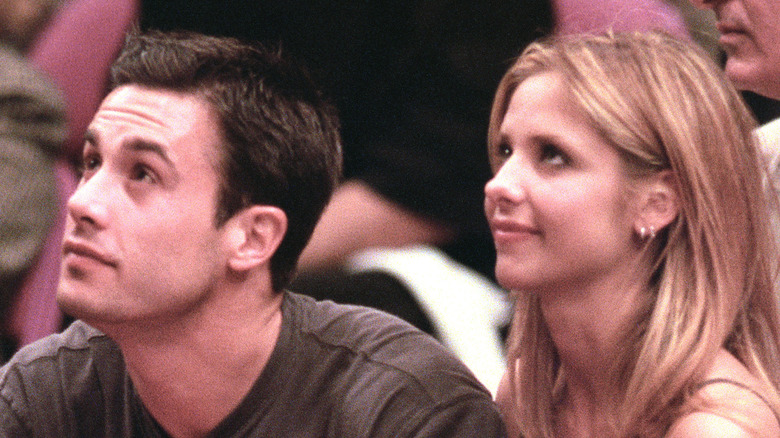 KMazur/WireImage/Getty Images
Famous celebrity couples have gone one of two ways when it comes to social media and general public life for their kids. Some, don't mind putting their kids in the spotlight and will share posts or videos on social media. More recently, many celebrities have decided to keep their kids out of the limelight and have limited what the public will see.
Sarah Michele Gellar and Freddie Prinze Jr. are just one of the many celebrity couples that have refused for their kids to be on social media. With their daughter, Charlotte, 11, and Rocky, 9, the couple's kids are nearing the age where social media becomes an interest. Gellar explained to Us Weekly that one of the reasons why they don't have social media is that they have to understand accountability. The "Scooby-Doo" star shared, "I've told [my daughter, Charlotte] it will have to be a public account because you have to be held accountable. I think that's my biggest issue with social media is the lack of accountability." The actor went on to explain how she doesn't think her kids are at the age where they can understand the idea of accountability. Gellar would like for them to remain off social media until they do.
Gellar, however, has her own active Instagram account where she shares the current ongoings of her life. And as a former WWE writer, Prinze Jr. utilizes social media for his podcast, "Wrestling with Freddie."
Sarah Michelle Gellar compared social media to getting a face tattoo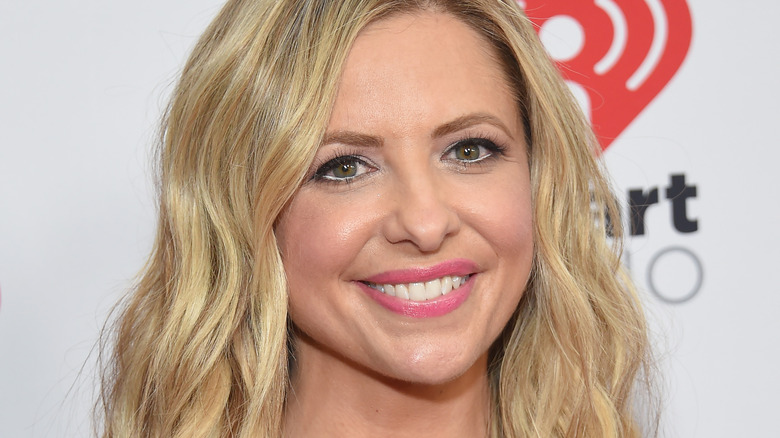 DFree/Shutterstock
As time goes on and as people get older, their interests change. Celebrities who constantly post on social media are sharing a certain point in their life that in the future they may come to regret or feel some sort of change. Sarah Michelle Gellar wants her kids to understand this before they become part of the social media world. In an interview with People, the actor likened social media to getting an inexplicable face tattoo, given its permanence.
The "Cruel Intentions" actor explained, "At that age, there's nothing better than Paw Patrol. And now you're 10 and [13], and you still have these [Paw Patrol] tattoos on your face and it's not even who you are anymore ... That's a very hard concept for young kids to grasp."
However, with exciting platforms like TikTok and BeReal, kids are becoming more and more interested in social media. Gellar and Freddie Prinze Jr.'s kids are no different and the actors shared how her kids have expressed to their parents that they think their house is the "strictest household." Instead, Gellar and Prinze Jr. choose to have their children partake in more productive activities, like earning their stripes in Brazilian Jiu-Jitsu.