Robbie Coltrane's Last On-Screen Appearance Is Even More Heartbreaking Now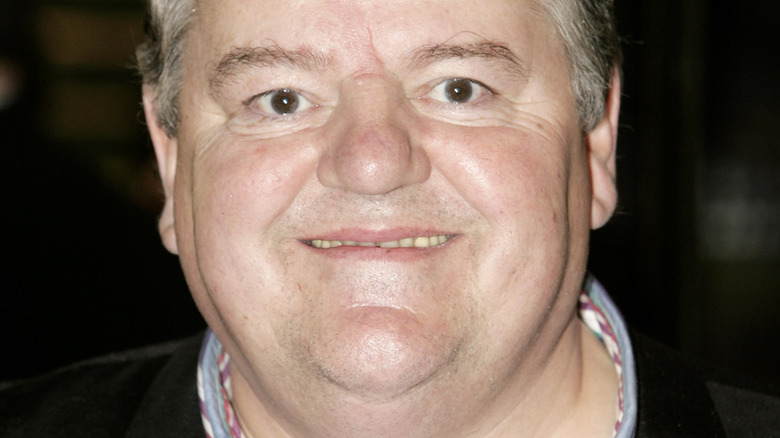 Dave Hogan/Getty Images
Robbie Coltrane, who is widely known for his role as Dr. Edward "Fitz" Fitzgerald in the television series "Cracker," died on October 14. His agency confirmed the news to The Hollywood Reporter — he was 72 years old. The actor, who was born Anthony Robert McMillan, has starred in several notable television series and films like "The Lenny Henry Show," "Boswell for the Defence" and "A Kick Up in the Eighties" to name a few, per IMDb. In addition to being on the big screen, the Scottish native was also a comedian and a writer. 
"I just think I've lived such an interesting life," he said during a 2014 interview with The Scotsman (via Daily Record). "I've written three books, I've made more than 700 hours of television, I've made 78 movies, I've made a lot . . .  I've been fortunate enough to be connected with a lot of really important moments in drama." Given everything that Coltrane has accomplished, he also created a long-lasting legacy and impact with his character portrayal of Hagrid in all eight of the "Harry Potter" movies. 
And, while he's always been a favorite among "Harry Potter" lovers, fans had no idea his recent on-screen appearance would be his last. 
Robbie Coltrane left fans with a cryptic message months before his death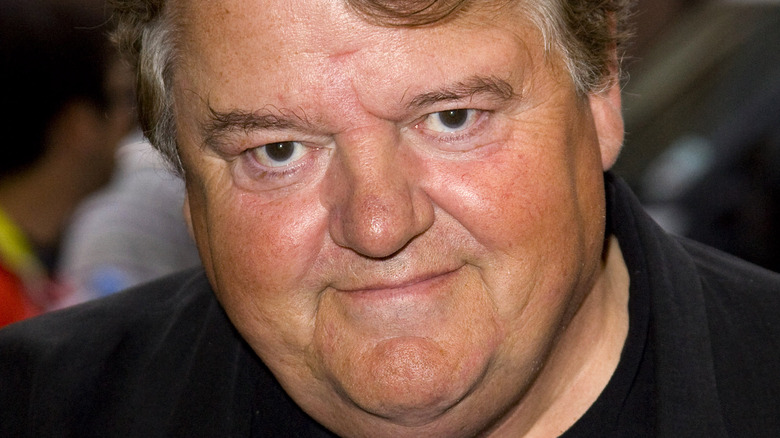 John Phillips/Getty Images
Robbie Coltrane was recently a part of HBO Max's "Harry Potter 20th Anniversary: Return to Hogwarts" reunion. The actor filmed an emotional interview for the reunion where he talked about what it was like spending over a decade with the franchise and how his role as Hagrid has played a significant part in the film's history. "It's the end of an era," he said during the special. "10 years of my life. My children have grown up during it." 
In addition to speaking about how the movie has impacted the masses, he also shed light on how the "Harry Potter" franchise will continue to inspire generations to come. "The legacy of the movies is that my children's generation will show them to their children. So, you could be watching it in 50 years' time, easy," he added. Coltrane's departing words during the reunion mean so much more now that he's gone. "I'll not be here, sadly, but Hagrid will," he continued. 
The actor's agent, Belinda Wright, shared with BBC how her client's role as Hagrid affected everyone who watched the film. "[He] brought joy to children and adults alike all over the world". According to the outlet, Coltrane is survived by his sister, his two children, and his children's mother.