Behati Prinsloo Appears To Send A Message Amid Adam Levine Cheating Drama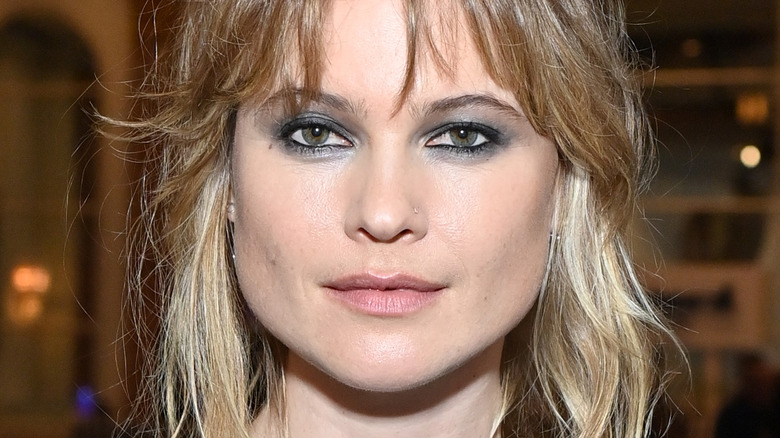 Stefanie Keenan/Getty Images
Maroon 5 frontman Adam Levine landed himself in hot water after model Sumner Stroh alleged that they had an affair. Levine, a married man, is currently expecting his third child with wife Behati Prinsloo. 
"I was having an affair with a man who's married to a Victoria's Secret model," Stroh said in a TikTok video. Adding that she felt "exploited," she shared Instagram messages from Levine. While a handful focused purely on Stroh's assets, a truly bizarre message from Levine read: "I'm having another baby and if it's [a] boy I really wanna name it Sumner. You ok with that? DEAD serious" (via USA Today).
Naturally, the revelation that Levine not only cheated on his pregnant wife, but wanted to name his unborn child after her caused an uproar. In response, Stroh said: "I fully realize I'm not the victim of this... It's Behati and her children, and for that, I'm so, so sorry." But now, Prinsloo's (possibly) making her feelings known on Instagram.
Behati Prinsloo 'flips' out on Instagram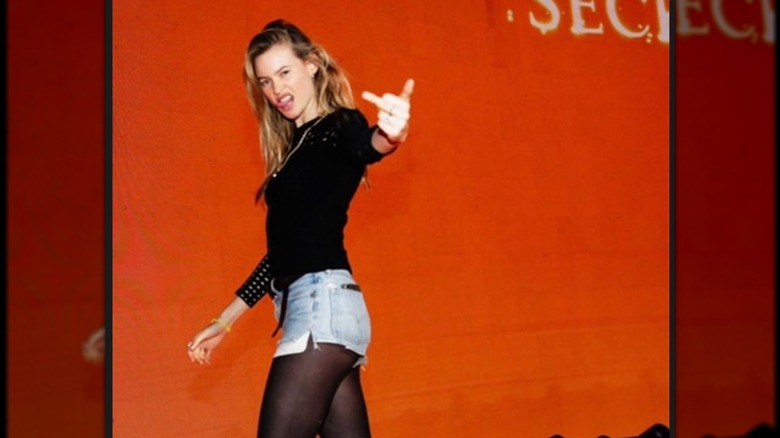 Instagram
Ever since Adam Levine's affair was exposed, fans cannot help but wonder how his wife Behati Prinsloo's faring amid the controversy. The Victoria's Secret model isn't only Levine's wife, but also the mother of his children — including one on the way. How's she holding up during all of the chaos?
Well, although Prinsloo has remained quiet about the allegations thus far, her opinion became seemingly obvious when she made her triumphant return to social media (via E! News). Posting a photo of herself to her Instagram Story (above), Prinsloo can be seen giving the finger and sticking out her tongue on a Victoria's Secret runway. Prinsloo's intention remains a mystery, but it's safe to assume she doesn't much care what others think about her marriage.
As for how the two are handling the drama behind the scenes, a source told Us Weekly, "Adam and Behati are trying to put this mess behind them and focus on the more positive aspects of their life together. They feel extremely blessed to have this baby on the way." Additionally, Prinsloo and Levine have been seen side-by-side on multiple occasions since the scandal broke. From a Las Vegas charity gig to a beach vacation, Prinsloo has made it clear she's standing by her man.