What Really Led To Burt Reynolds And Loni Anderson's Divorce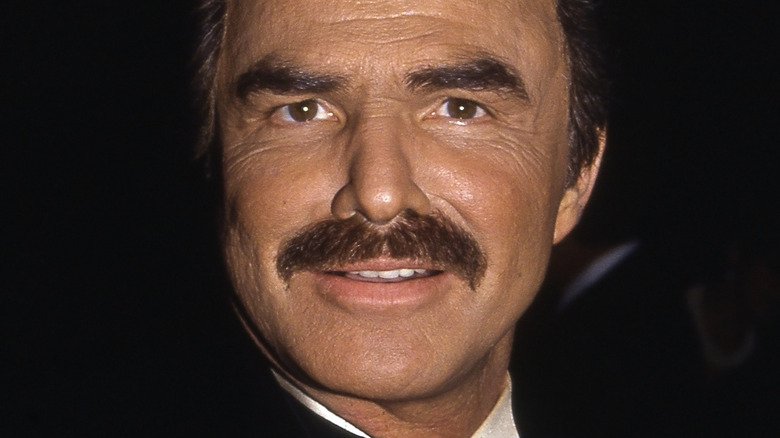 Vicki L. Miller/Shutterstock
Burt Reynolds was one of the biggest movie stars of the 1970s and '80s, but he made headlines for more than just his Hollywood films. In the pre-internet era, the actor made it into the newspapers for just about everything he did both on- and off-screen. His infamous 1972 nude centerfold for Cosmopolitan — complete with a bearskin rug accessory — made him a superstar and even inspired the launch of Playgirl, per BBC. And his high-profile romantic relationships with famous women often landed Reynolds in the tabloids. At the height of his career in the '70s, Reynolds was in long-term relationships with Dinah Shore and then Sally Field.
But in the 1980s, it was all about Loni Anderson. The actor dated the "WKRP in Cincinnati" beauty for six years before tying the knot with her in April 1988 at their ranch in Florida. Reynolds was so excited to marry Anderson that he took care of all the wedding details, according to Entertainment Weekly. But the power couple's "happily ever after" was short-lived. By 1993, the marriage imploded and the two had one of the ugliest divorces in Hollywood. But what led to their dramatic split?
Burt Reynolds admitted he should have never married a fellow actor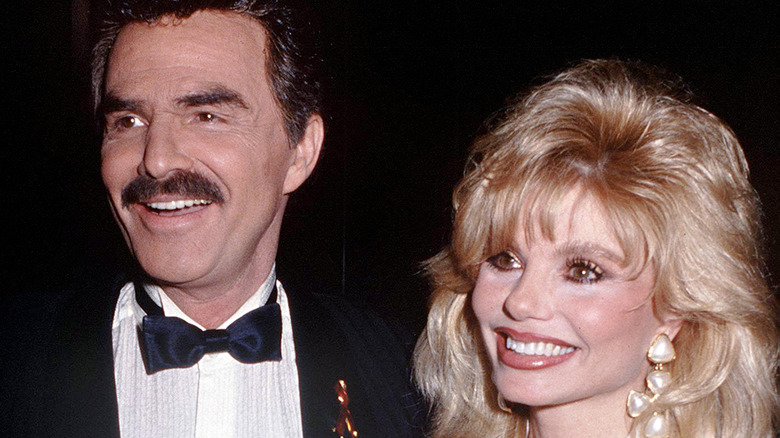 Kypros/Getty Images
Burt Reynolds and Loni Anderson did not wait long to start a family. In September 1988, the newlywed couple adopted a newborn baby boy whom they named Quinton Anderson Reynolds, per The Palm Beach Post. But it wasn't long into the marriage that Reynolds realized marrying Anderson was a big mistake. In a 2015 interview with People, the actor called the marriage a "really dumb move" and admitted that he should have known better than to "marry an actress." Not only did Reynolds complain about Anderson's overspending, but he also said they had a sexless marriage. He also alleged that Anderson had an affair. "I caught her cheating on me," he claimed. "And so I just... I made the decision to call it off."
Anderson told another story. In 1995, the sitcom star told SFGate that Reynolds displayed "erratic behavior" during their marriage, and she accused her ex of physically abusing her while taking prescription drugs. "The physical abuse I always blamed on the drugs," she said, adding that Reynolds once told her to do everyone a "favor" and shoot herself.
Loni Anderson doesn't regret her marriage to Burt Reynolds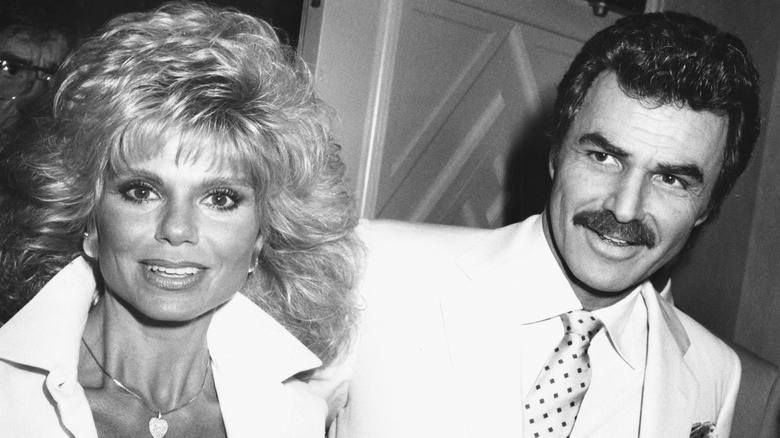 Kevin Winter/Getty Images
It's no surprise that Burt Reynolds and Loni Anderson's divorce was ugly — and all over the tabloids. Reynolds publicly accused his ex of adultery and slammed her parenting, per Closer Weekly. Anderson then accused the actor of being a deadbeat dad, telling SFGate he would sometimes go "months" without paying his $15,000 court-appointed child support.
But, despite the rocky split, Anderson once said she didn't regret the marriage. "I was with Burt [Reynolds] for 12 years, and we have our lovely son Quinton. I don't regret any of my [three] marriages, because my husbands have all brought lovely things to my life," she told Ability.
As for Reynolds, despite his claim that he should have never married a fellow actor, he long held a torch for another one. In an interview with Variety (via People), he described Sally Field, his 1970s girlfriend of five years, as "the love of my life," which is pretty much a diss to his happier years with Anderson. "I miss her terribly," Reynolds said of Field in 2015.