How Kelly Ripa And Kathie Lee Gifford Really Feel About Each Other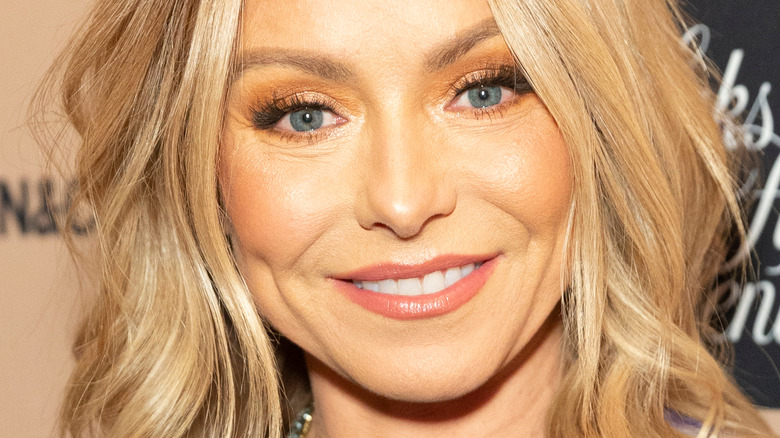 lev radin/Shutterstock
Kathie Lee Gifford shocked audiences in 2000 when she announced that she would be leaving her post on the daytime program "Live With Regis and Kathie Lee." The first iteration of the show — originally titled "The Morning Show" — began national syndication in 1988 under its new name, with Regis Philbin and Gifford at the helm. After more than a decade with the show, Gifford departed the popular talk show to explore other creative interests. "It was a magnificent 15 years in so many ways. It opened so many doors," Gifford said (via Newsweek). "I am bored with it all — except the host chat. I never get tired of being with Regis. We've been through so much together... He knows I adore him."
In February 2001, the network announced that soap opera star Kelly Ripa would be replacing Gifford on "Live." Following her appointment, the "All My Children" star gushed over her predecessor in an interview with Entertainment Weekly. "I don't think there's any replacing her," Ripa said. "She's a singer and a dancer, and she's gorgeous."
And while publications like the Washington Post once deemed Ripa a "Kathie Lee Gifford lookalike," there were previously no ill feelings between the two — until now.
Kathie Lee Gifford is no longer a fan of Kelly Ripa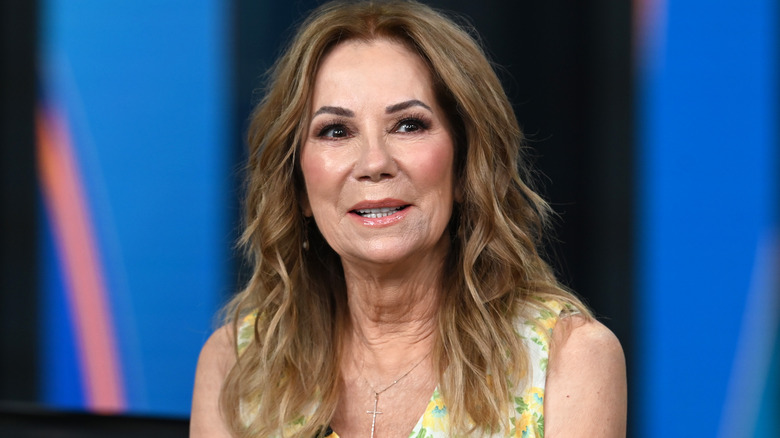 Slaven Vlasic/Getty Images
Kathie Lee Gifford and Kelly Ripa have spoken highly of each other throughout the years. In 2001, Gifford revealed her feelings toward her daytime television replacement, and shared adoring remarks about the former soap opera star. "I was impressed by her. I think she's got the right combination of sparkle and sass," Gifford told The New York Times. Ripa has also shared touching sentiments about Gifford. "She's very influential in my life. I saw her doing it all — a working mom. She had a big impact on me," Ripa told People in 2008 (via Us Weekly).
However, these days, Gifford appears to have a different take on her "Live" replacement. In her new book, "Live Wire: Long-Winded Short Stories," Ripa opens up about her complicated relationship with her late co-host, Regis Philbin, which she said was filled with "good and bad days." "I don't want to feel like I'm slamming anyone or that I'm being disrespectful," she told People. "But I also want people to know it was not a cakewalk."
Following Ripa's claims, Giiford spoke out about her own experience hosting alongside Philbin. In an October 10 interview on "Good Day New York," Gifford said she was saddened by Ripa's remarks and seemingly shaded the former actor's upcoming book. "I'm not going to read the book. I haven't read it. I don't even know if it's out yet," she said.
Kathie Lee Gifford and Regis Philbin were friends 'til the end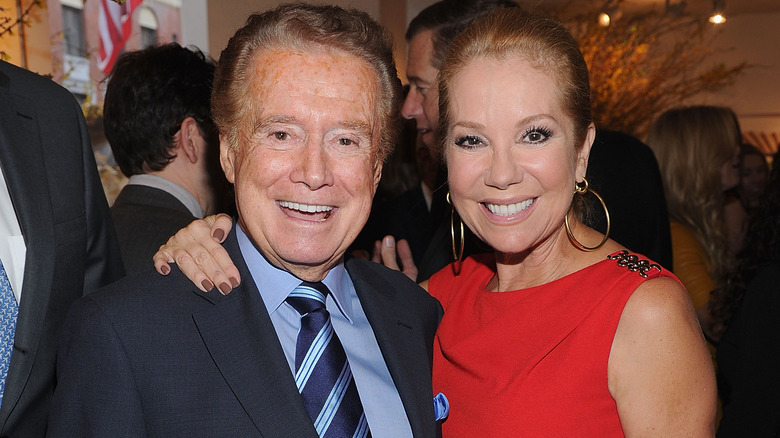 Dimitrios Kambouris/Getty Images
Regis Philbin died in 2020 at the age of 88. Following his death, Kathie Lee Gifford opened up about their friendship, which she called a "gift from God." "That was a sweet gift from God to me that he blessed that friendship even at the very end," Gifford said during an appearance on "The Talk." "There was nobody like him ever, and there will never be another like him, ever." Gifford went on to reveal that the beloved television personality was depressed in the weeks leading up to his death due to the COVID-19 pandemic and the recent death of a close friend.
And while Kelly Ripa has since shared less favorable comments about Philbin, she also expressed her gratitude for the broadcaster after his death. During an episode of "Live," Ripa addressed Philbin's passing, saying (via Instagram), "As people get older, you always know that certain things are inevitable, and passing away is one of those things, but Regis is one of the people that we all believed would somehow figure out a way around the inevitable."