The Warning Bethenny Frankel Ignored Before Joining Real Housewives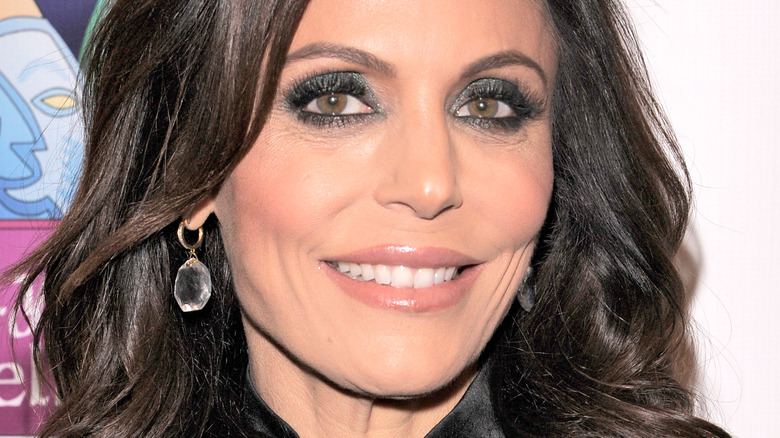 Ron Adar/Shutterstock
Bethenny Frankel was arguably the most memorable cast mate of "The Real Housewives of New York City" when it debuted in 2008. Cast among the more conservative, uptight Upper East Siders, viewers were immediately drawn to Frankel's witty comebacks and acerbic sense of humor. While she lived in the same area as the other cast members (minus Alex McCord who lived in Brooklyn), Frankel lived a relatively humble lifestyle and always considered herself a "downtown girl," per CNBC.
Throughout the seasons, Frankel's unedited personality often got her into tiffs with her "RHONY" cast mates, particularly Jill Zarin. The two close friends ultimately became enemies after Season 3. Zarin felt like Frankel was pulling away from their friendship and accused her of not being there for her while her then-husband Bobby Zarin had cancer. Frankel thought that Zarin was jealous of her burgeoning success when her Skinnygirl brand started gaining popularity.
Following a tumultuous Season 3, Frankel left the show, only to return for Season 7, according to Bravo. Frankel finally left for good after Season 11, and while her years on the show served her well, few know that she was told not to become a "Real Housewife" in the first place.
Bethenny Frankel was told not to do RHONY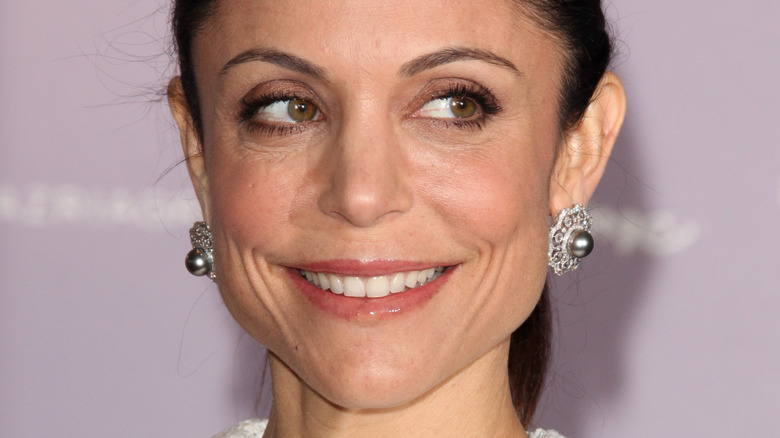 Kathy Hutchins/Shutterstock
At the beginning of "The Real Housewives of New York," Bethenny Frankel was just starting to build her career as a chef. During the first season of "RHONY," Frankel was shown trying to promote her company, Bethenny Bakes, per Bustle. According to Marie Claire, Frankel had just signed a $100,000 deal with Pepperidge Farm and was hesitant about being on a reality show. She recalled her agent telling her not to do "RHONY" because it would be "a trainwreck of a bunch of people drinking alcohol and making fools of themselves — which it became, in many ways. Everyone told me not to do it."
In the end, Frankel decided to do the show in order to promote her career — with a clause. She agreed to film "RHONY" Season 1 for only $7,250, but had in her contract that she could keep whatever profit she made from promoting her business on the show, per InStyle. This became known as "The Bethenny Clause," and while she didn't have much in the beginning, she eventually went on to amass a fortune.
RHONY put Bethenny Frankel on the map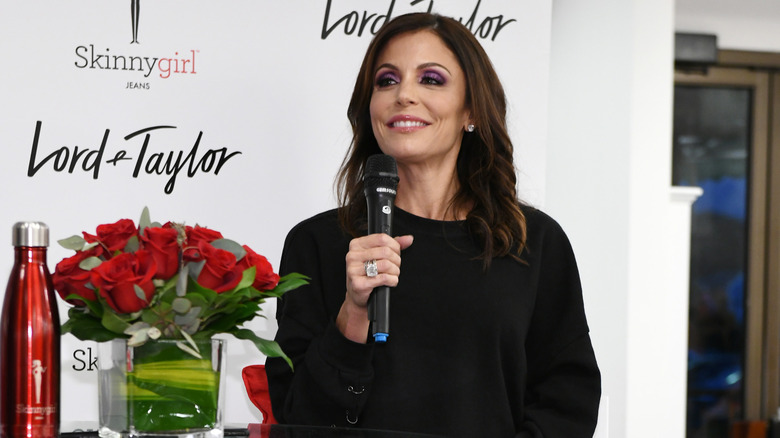 Craig Barritt/Getty Images
Bethenny Frankel first introduced the concept of the "skinny margarita" in "The Real Housewives of New York City" Season 1 (via The New York Times). Ever the businesswoman, she used her platform on Bravo to turn her idea into a full-fledged business called Skinnygirl, which sold low-calorie alcoholic drinks. Fans watched as she came up with her name and logo, for which she enlisted the help of fellow "RHONY" star Alex McCord. Eventually, she became her brand, even driving a car wrapped in the Skinnygirl logo and promoting her brand to the other housewives, per Bravo.
Skinnygirl grew into a multi-million dollar business, which Frankel sold to Beam Global for a reported $100 million in 2011, per People. However, she kept the rights to the name, which allowed Frankel to expand the line into other areas, such as shapewear and packaged food.
Frankel left "RHONY" for good after Season 11, stating, per Variety, "It's time to move on and focus on my daughter, my philanthropy and my production partnership with Mark Burnett, producing and starring in shows which represent a shift in the conversation for women." Many "RHONY" fans have clamored for Frankel to return to the show, and she has even been considered for the legacy spinoff, per People. Her response to executives? "There's a number, but I don't think you can afford it." Frankel's answer was ultimately not a "no," so "RHONY" fans can still hope.