Michael Douglas Accused Of Sexual Harassment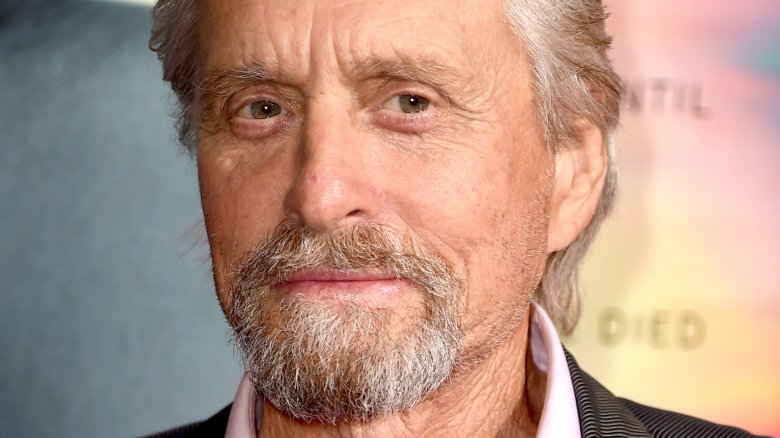 Getty Images
The Wall Street star is facing allegations of sexual misconduct.
On Thursday, Jan. 18, 2018, The Hollywood Reporter published an article detailing journalist and author Susan Braudy's account of sexual harassment at the hands of Michael Douglas. Braudy accused the actor of using "near-constant profane and sexually charged dialogue," of making inappropriate comments about her appearance, and of, at one point, pleasuring himself in front of her.
"Michael unzipped his chinos and I registered something amiss," Braudy recounted to the magazine, recalling a time they'd brainstormed about a character in his living room. "I peered at him and saw he'd inserted both hands into his unzipped pants. I realized to my horror that he was rubbing his private parts."
After he was finished, Braudy, whose job was to "read scripts, hire and supervise screenwriters, and perhaps most important, to babysit Michael in his apartment," said she ran to the door to leave. "I said nothing. I was surprised I wasn't falling to pieces even though I was humiliated. I realized he thought he could do anything he wanted because he was so much more powerful than I was," she stated. "Michael ran barefoot after me to the elevator, zipping his fly and buckling his belt. 'Hey, thank you, you're good. You helped me, thank you, thank you.'"
Sometime afterwards, Braudy said, Douglas asked her to sign a confidentiality agreement, leading her to suspect he was about to fire her. Continually telling him that her lawyer was out of town, Braudy never did sign the agreement. She was let go from Douglas' employment in late 1989.
In a statement to THR, Douglas denied Braudy's allegations. "At no time then did she express or display even the slightest feeling of discomfort working in our environment, or with me personally. That is because at no time, and under no circumstance, did I behave inappropriately toward her," he said, in part.
"Coarse language or overheard private conversations with my friends that may have troubled her are a far cry from harassment," Douglas continued. "Suggesting so does a true disservice to those who have actually endured sexual harassment and intimidation."
As Nicki Swift previously reported, Douglas preemptively spoke out about potential sexual harassment allegations that he suspected would soon be brought against him on Jan. 9, 2018. In an interview with Deadline, he denied the claims, noting that, if the "colorful language" he may have used in private conversations offended her, "she could have excused herself."
Douglas also shared his suspicion that the woman might have a book deal in the works.
While we wait to hear if Douglas further comments on Braudy's claims, read all about the men who've been called out for inappropriate sexual behavior in recent months.