Michael Douglas Preemptively Denies Sexual Misconduct Allegations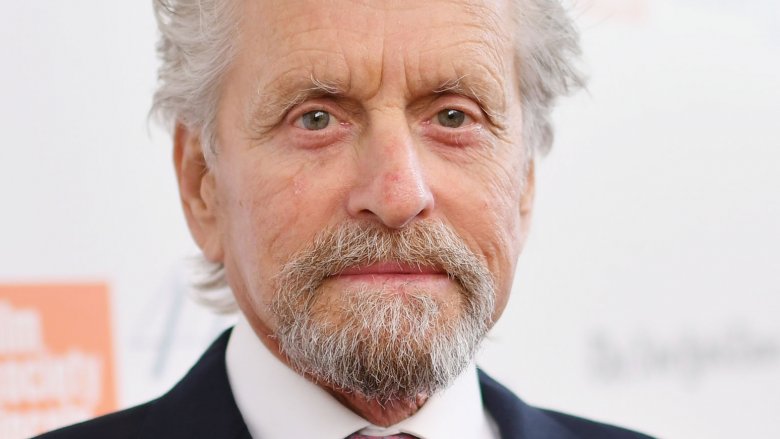 Getty Images
The Wall Street actor is trying to get ahead of a potential news story.
In an interview with Deadline published on Tuesday, Jan. 9, 2018, Michael Douglas opened up about sexual misconduct allegations that he's afraid may soon go public.
"Right before the holidays in December, the day my son got early acceptance to the college he wants to go to, when we were all ecstatic, I got a message from my attorney that The Hollywood Reporter wanted to do a story about an employee that worked for me approximately 32 years ago," Douglas, 73, told Deadline. He explained that the woman alleged that he'd used "colorful language" and had spoken "raunchily" in phone conversations while in her company. Douglas noted that he'd fired the woman "for the work she was doing," but she claimed that he'd "blackballed her from the industry." The woman also reportedly accused Douglas of once masturbating in front of her, which the actor has denied ever having doing.
"I talked to the reporter and said, 'listen, as far as using colorful language in front her, I apologize. None of it was directed at her; she didn't say it was. It was my office and that was the tone that I set and as far as conversations with friends,'" Douglas explained. "I work out of my house, my apartment in New York at the time, to the best of my recollection. As to colorful language, she may have overheard private conversations, and if she was offended, she could have excused herself."
He denied ever having blackballed her in Hollywood, noting that "we just didn't have a good development record in the time she was there, so I just moved on." He added, "If people from the industry called me to ask about her, I would have been honest, but I never blackballed her."
Douglas, who's been married to actress Catherine Zeta-Jones for over 17 years, also called the allegation that he'd pleasured himself in front of the woman "a complete lie" and a "fabrication," stating that the claim had "no truth to it whatsoever." He theorized that the woman may have a book deal riding on the story.
Commenting on how the woman's accusations have caused him "tremendous stress," Douglas stated that he chose to come forward before the story was published by either The Hollywood Reporter or another media outlet as a way to share his "thoughts and concerns" now rather than wait and defend himself to the public later.
A number of men have been accused of sexual misconduct in recent months, including Jeffrey Tambor, Louis C.K., Dustin Hoffman, and Kevin Spacey. Allegations against these men follow October 2017's shocking Harvey Weinstein scandal, which saw the movie producer accused of sexual harassment, sexual assault, and rape.