Jeffrey Tambor Announces Potential Exit From Transparent Amid Sexual Harassment Allegations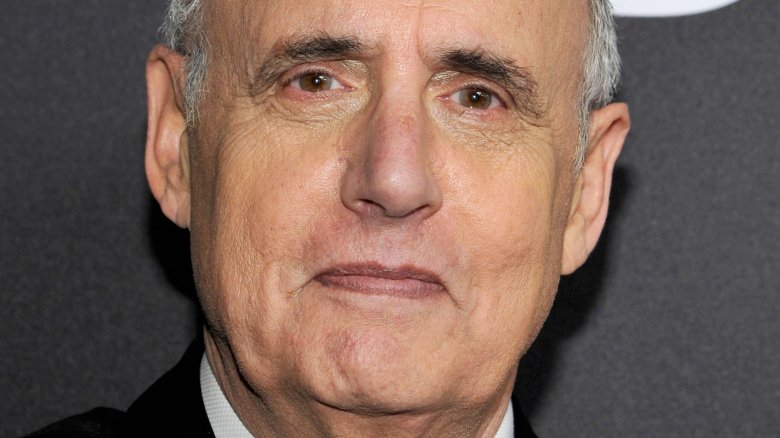 Getty Images
The actor may be saying goodbye to one of his most memorable roles.
On Sunday, Nov. 19, 2017, Deadline reported that Jeffrey Tambor could soon be leaving the Amazon series Transparent, on which he played main character Maura Pfefferman, a transgender woman.
"Playing Maura Pfefferman on Transparent has been one of the greatest privileges and creative experiences of my life," Tambor said in a statement. "What has become clear over the past weeks, however, is that this is no longer the job I signed up for four years ago."
The 73-year-old continued, "I've already made clear my deep regret if any action of mine was ever misinterpreted by anyone as being aggressive, but the idea that I would deliberately harass anyone is simply and utterly untrue," adding, "Given the politicized atmosphere that seems to have afflicted our set, I don't see how I can return to Transparent."
However, while Tambor sounds as if he's exiting the show, he has yet to officially quit, according to NPR.
As Nicki Swift previously reported, Tambor became the subject of an investigation conducted by Amazon after his former assistant, a transgender woman, accused the actor of sexual harassment. At the time, Tambor called the woman's claims "baseless." He also stated, "I adamantly and vehemently reject and deny any and all implication and allegation that I have ever engaged in any improper behavior toward this person or any other person I have ever worked with."
About a week later, actress Trace Lysette, who also happens to be transgender, came forward with her own allegations against Tambor, claiming that he'd once thrusted against her and said, "I want to attack you sexually."
Tambor denied the allegations, stating, "I know I haven't always been the easiest person to work with. I can be volatile and ill-tempered, and too often I express my opinions harshly and without tact. But I have never been a predator — ever."
While we wait to learn what Amazon finds in its investigation into Transparent's lead, read all about the other men who've been called out for inappropriate sexual behavior since the Harvey Weinstein scandal first broke in October.